Can you hear the roaring sea? Hitting the shores on August 12th via Atomic Fire Records is SEVENTH STORM's debut studio album, Maledictus, which fuses melancholic gothic metal with harsh hard rock. In advance of the record's official unveiling, today the band reveals second single, "Haunted Sea," a soaring track that serves as the beginning of a dramatic journey into the unknown.
Comments drummer Mike Gaspar, "'Haunted Sea' takes us on a voyage through the treacherous waters. Overcoming the dangers and fears of this life. There's no other way out but to fight through the waves to reach dry land. Finding love and peace for all. This song was the first to be written as a band. The strength and unity is what we bring to life in this epic story! We, SEVENTH STORM, salute all and invite you to discover this dark treasure. Hail to the winds and waters that fill our souls. There is no turning back!"
Take a deep dive into the "Haunted Sea" with the band's new music video at THIS LOCATION.  
If you missed it, watch SEVENTH STORM's previously released video for "Saudade" at THIS LOCATION. Find the Portuguese version of the track HERE. 
Maledictus will be available on CD, LP, and digitally. Find preordering options at THIS LOCATION.
With influences ranging from Bathory via Samael, Tiamat, Paradise Lost, Fields Of The Nephilim, Cradle Of Filth, and Dead Can Dance to even Van Halen or Mötley Crüe, SEVENTH STORM is only just embarking on a journey across the wild and wondrous waters of heavy metal history. And while not a concept album, Maledictus – graced by an atmospheric painting from Victor Costa – is tied together by a strong sense of pain and anger, paired with a flickering hope of forgiveness for our lives.
SEVENTH STORM:
Mike Gaspar – drums
Rez – vocals
Ben Stockwell – lead guitar
Josh Riot – guitar
Butch Cid – bass guitar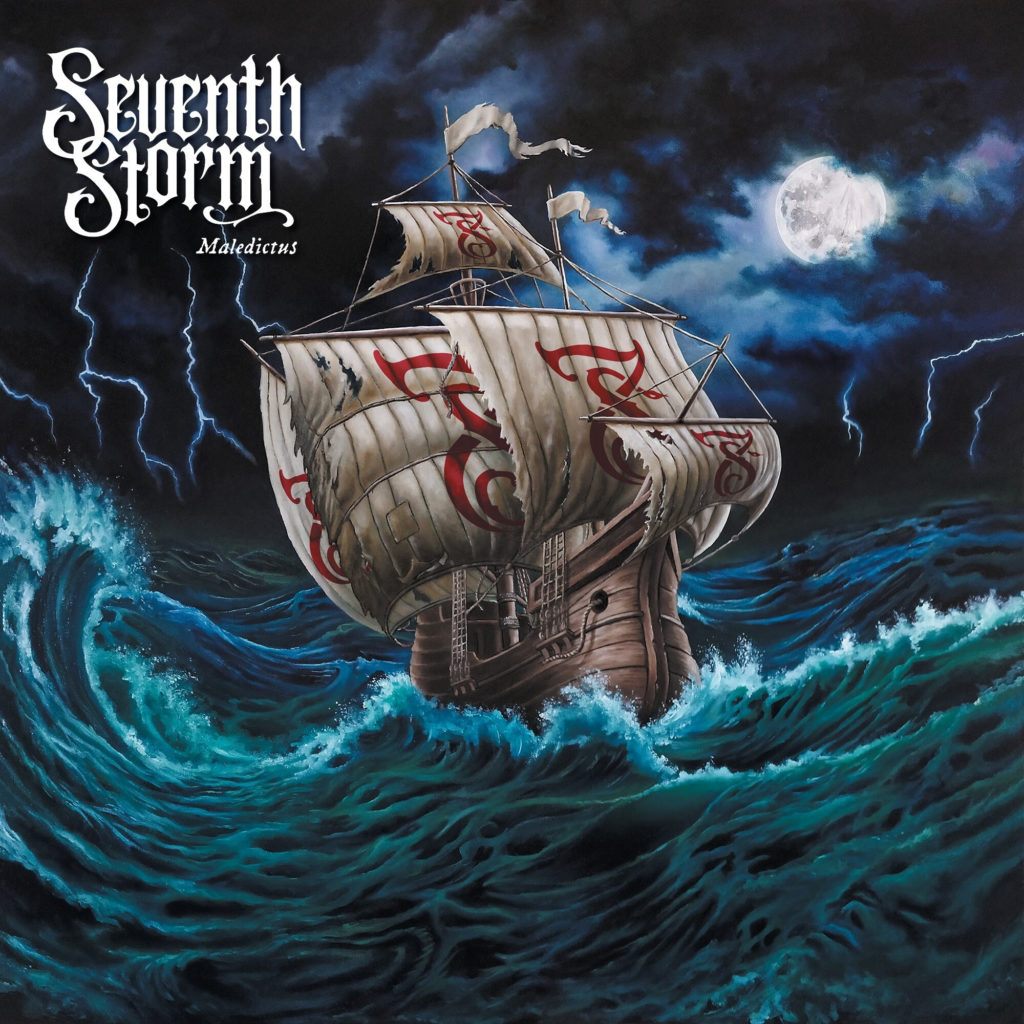 http://www.facebook.com/seventhstormband
http://www.instagram.com/theseventhstorm
http://www.twitter.com/seventh_storm
http://www.youtube.com/channel/UCcggn03mka4vFx9HR5QqNLQ
http://www.atomicfire-records.com
http://www.facebook.com/atomicfirerecords
http://www.instagram.com/atomicfirerecords
http://www.twitter.com/atomicfirerec