[photo by Forrest Locke]
After having signed with Relapse Records late this Summer, Southern California's extreme metal force SEVEN SISTERS OF SLEEP will release its debut album for the label, Ezekiel's Hags, this coming February.
As a follow-up to the album's lead single "War Master", which premiered via Cvlt Nation early this month, SEVEN SISTERS OF SLEEP has shared a music video for "War Master" via Decibel Magazine. The sludgy track has been paired with a highly symbolic video comprised of found footage, which Decibel described as, "total occult insanity, a feast for the dark senses rife with burials, pickaxes, quicksand and foreboding religious imagery galore."
Watch the video for "War Master" at Decibel at THIS LOCATION.
SEVEN SISTERS OF SLEEP will be performing alongside Coffins and Noothgrush this coming February in Glendale, CA for the Ezekiel's Hags record release show:
SEVEN SISTERS OF SLEEP Live:
2/16/2016 The Complex – Glendale, CA w/ Coffins, Noothgrush
In September it was announced that SEVEN SISTERS OF SLEEP had signed to renowned independent label Relapse Records for their upcoming third full-length album, Ezekiel's Hags, which is far and away the band's most ambitious and meticulously-crafted material to date. Delivering a venomous mixture of violent, doom-ridden madness with a severe beckoning to the occult, the quintet has forged a monolithic album that transcends solitary genre classification without rewriting the rules. Recorded with engineer Paul Miner (Motörhead, Terror, Phobia), Ezekiel's Hags bears fifty minutes of new material through eleven relentless songs that beat the listener into oblivion. Chock full of tortured vocals, gigantic riffs, and thunderous drums, this is music as vile as it can be.
Ezekiel's Hags will see worldwide release through Relapse on CD, 2xLP and Digital on February 5th, 2016. Digital preorders are available via the band's Bandcamp page HERE and physical preorders, including limited merch bundles, can be purchased via Relapse Mailorder HERE.
SEVEN SISTERS OF SLEEP was formed in mid-2009 by members of Tafkata and The Arm and Sword Of A Bastard God, its members having been playing in bands and live together for fifteen years. Their first self-titled full-length LP was released in 2011 on A389 Records and on CD through Southern Lord Recordings, and the band has been refining its sound ever since, as heard on their A389-released 2013 sophomore LP, Opium Morals, the split LP with Children Of God, a self-titled 7″ EP/CD, and their split 7″ EP with Ilsa. A European 10″ EP split with Shaman's Owl was released on Feast Of Tentacles, and a very limited interlocking groove 7″ EP via longtime friends Vedavu Records rounds out the band's current discography.
SEVEN SISTERS OF SLEEP is an act not content with fitting into one genre or subgenre. Through titles released by A389, Southern Lord and more since their inception less than seven years ago, and via several notable stateside tours with the likes of Full Of Hell, Ilsa and others, SSOS has hammered their way into the minds of many extreme music thrill-seekers utilizing tactics traced to doom, death metal, black metal, d-beat hardcore, grind and more.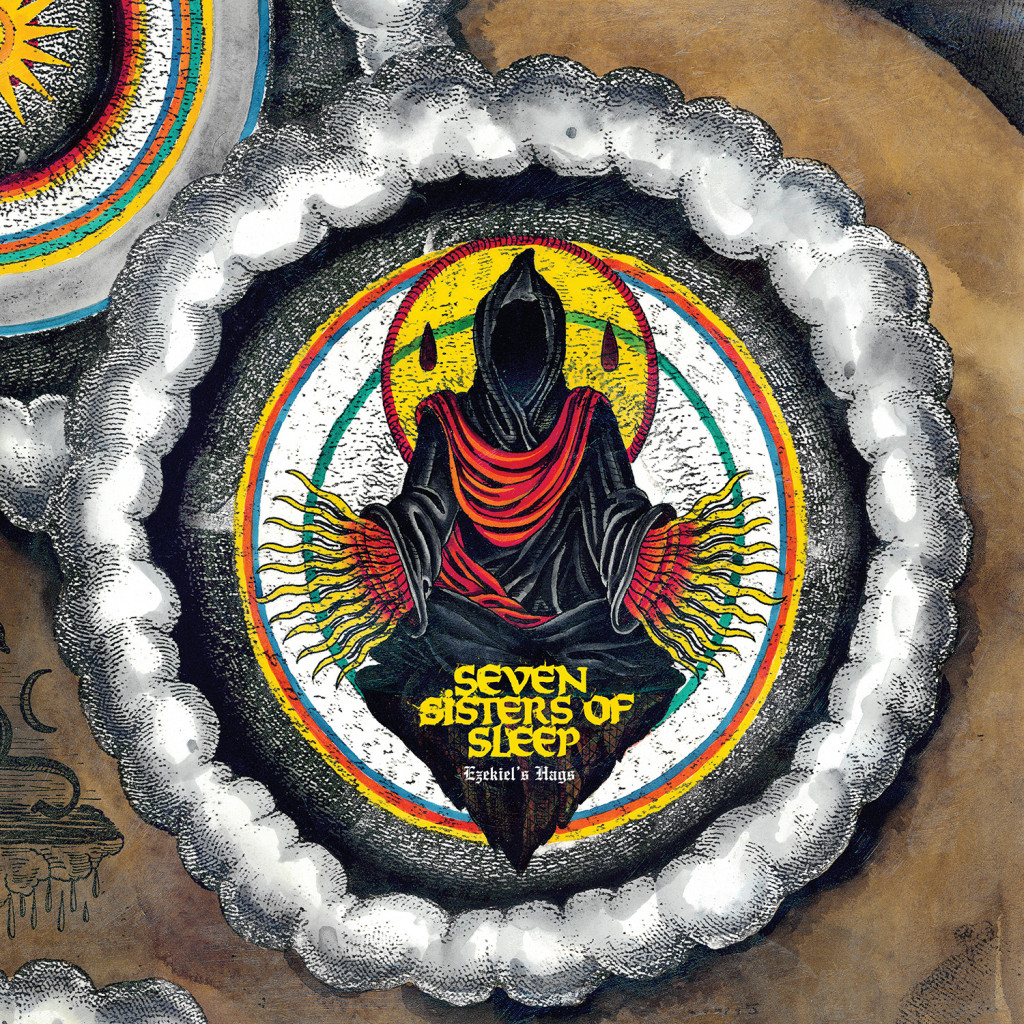 http://www.sevensistersofsleep.com
http://www.facebook.com/sevensistersofsleep
http://sevensistersofsleep.bandcamp.com
http://www.relapse.com
http://www.relapserecords.bandcamp.com
http://www.facebook.com/RelapseRecords
http://twitter.com/RelapseRecords