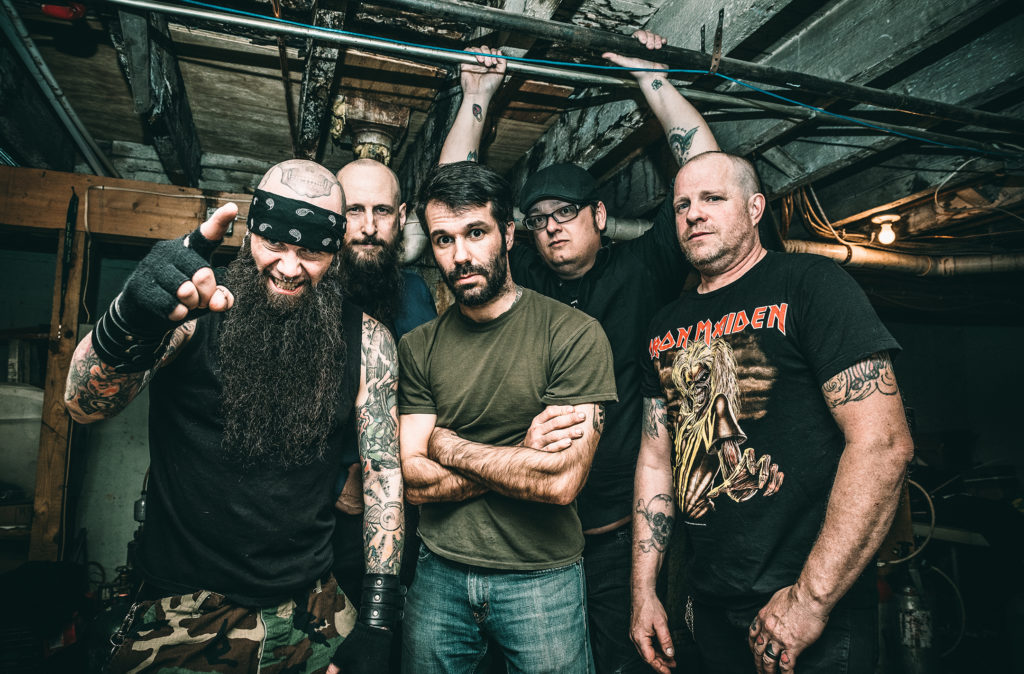 photos by Shane Gardner
The Obelisk is hosting the exclusive advance stream of Ave Vindicta, the long-awaited debut album from Baltimore, Maryland-based doom outfit SERPENTS OF SECRECY, formed by members of Sixty Watt Shaman, King Giant, Foghound, Borracho, and more. The band prepares to release the record this Saturday, the Halloween street date chosen in honor of their bandmate, the late Rev. Jim Forrester, who was tragically murdered in 2017.
Ave Vindicta was engineered by J. Robbins and Matt Redenbo and recorded and mixed by J. Robbins at Magpie Cage Studios Baltimore, Maryland (Jawbox, Burning Airlines, Government Issue), with the keyboards engineered and recorded for "The Cheat" and "Dealer's Choice" by Adam Micalczu at Empire Studios in Windsor, Ontario, and mastered by Dan Coutant at Sun Room Audio in New Windsor, New York. The album is completed with cover art by Joe "Joweone" Nasatka, photography by Shane Gardner, and graphics by Bill Kole. Ave Vindicta features guest keyboards on "The Cheat" and "Dealer's Choice" by Mark Calcott and by J. Robbins on "Bleeding Still."
In the heartfelt and layered review accompanying their advance stream of SERPENTS OF SECRECY's deep-rooted debut, The Obelisk taskmaster writes in part, "I suspect that most people who hear it won't be so fortunate, but having known Forrester even to the extent that I did, there's no way he would have ever wanted this material to languish, unheard, unreleased, in the event of his death or anything else. It is right and proper that Ave Vindicta sees release in homage to him."
Listen to SERPENTS OF SECRECY's entire Ave Vindicta album early only through The Obelisk at THIS LOCATION.
SERPENTS OF SECRECY will release Ave Vindicta through their own Moving The Earth Records on Halloween, this Saturday, October 31st – Rev. Jim's favorite holiday – on CD and digital formats. Find preorders at Bandcamp HERE.
Watch for an official video and more on the album to be posted in the days ahead.
SERPENTS OF SECRECY has been working on Ave Vindicta for several years. Shortly after the bulk of the album was recorded in 2017, bassist Rev. Jim Forrester (also of Sixty Watt Shaman, Foghound) was slain on the streets of Baltimore. The band spread the word to help track down his murderers while dealing with their own personal loss of their dear friend, leaving the record to the side as it was just too painful to hear. Finding solace in the fact that Jim would have wanted the album to see release, the band completed the album two years to the day since Forrester was killed. It was the first time they had been in the same room together for almost as long, and everything just clicked.
SERPENTS OF SECRECY's Ave Vindicta delivers more than fifty-two minutes of hard rocking classic doom metal. With Forrester's bass riding high in the mix, guitarist Todd Ingram (King Giant, Pimmit Hills), drummer Chuck Dukehart III (Foghound, Sixty Watt Shaman), guitarist Steve Fisher (Borracho), and vocalist Mark Lorenzo (Zekiah, Crawler) create an album as inwardly personal as it is thundering to the passing listener. The songs are clearly rooted in and fed by the fertile doom metal their hometown and surrounding area is internationally known for yielding, with an overwhelming bounty of powerful, dynamic, grooves delivered from an intensely soulful core.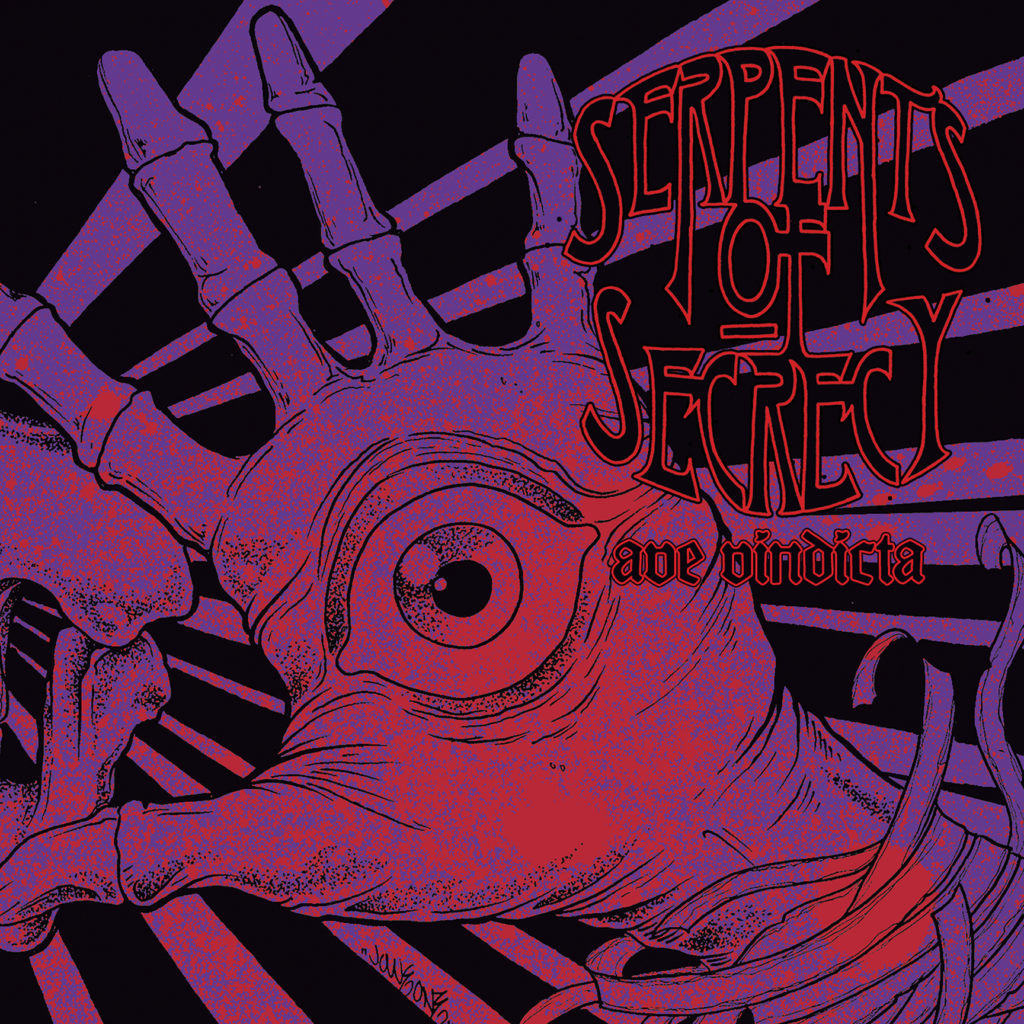 http://www.serpentsofsecrecy.net
http://www.facebook.com/Serpents-of-Secrecy
http://www.twitter.com/serpentssecrecy