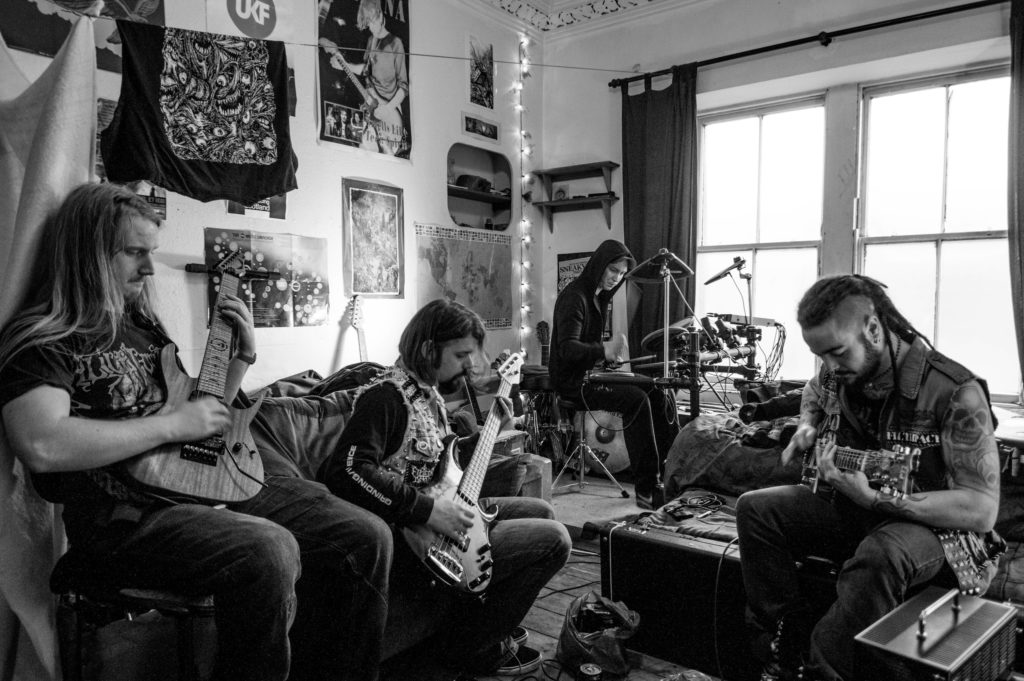 Rotten, the new full-length from Edinburgh, Scotland blackened grindcore squad, SCUMPULSE, is now streaming in its entirety at No Clean Singing ahead of its release this Friday through Gore House Productions.
Founded in 2013, Edinburgh-based SCUMPULSE follows a previously-released EP and single with one of the most anticipated albums to hail from the Gore House compound. Their debut album, Rotten, delivers eight punishing tracks of perfectly blended crusty, blackened metallic grindcore. Eight tracks align into a savage, thirty-eight-minute assault, bridging influences from Darkthrone and Impaled Nazarene to Carcass and Exhumed. Rotten was recorded between Black Cave Recordings, Chamber Studios, and s9fifty, and mixed/mastered by Andrew Rankine, and completed with artwork by Kasper "Sandullos" Povlsen.
The band declares, "We are proud to be finally unleashing this Rotten slab of blackened crust to the world. Enjoy it with a fine glue."
No Clean Singing declares in their gory dissection of Rotten, "The splicing of crust-punk and black metal seems to be in vogue these days, and SCUMPULSE have got that in their twisted DNA, but they don't stop there. You can also pick out elements of death metal (both the murderous and the melodic kind), and the music is often discharged with the break-neck pacing and violent fury of grindcore. The vocals are equally multi-faceted, though uniformly enraged – a fusillade of rapid-fire barks and shrieks, raw carnivorous howls, bestial roars, and even a smattering of gang shouts."
Check out Rotten by SCUMPULSE early through No Clean Singing at THIS LOCATION.
See the official SCUMPULSE videos for "Alba Gu Brà th" HERE, "Rotten" HERE, and a promo video on the band HERE.
Rotten will see release through Gore House Productions on CD and digital formats this Friday, February 23rd; preorders are now available HERE.
SCUMPULSE will tour across Europe in support of Rotten through the spring and summer months, including an album release show this Friday as the album is released. The band will play at Funeral Fest on March 3rd, and then support Ancst for several dates across the UK and more in March. Watch for more live dates to be announced, including a European Summer tour.
SCUMPULSE Tour Dates:
2/23/2018 Banshee Labyrinth – Edinburgh, UK *Rotten release show
3/03/2018 Funeral Fest – Barrow, UK
3/16/2018 Bannermans – Edinburgh, UK w/ Zornheym
3/24/2018 Opium – Edinburgh, UK w/ Disposable
3/25/2018 Aatma – Manchester, UK w/ Ancst
3/26/2018 The Gryphon – Bristol, UK w/ Ancst
3/27/2018 The Black Heart – London, UK w/ Ancst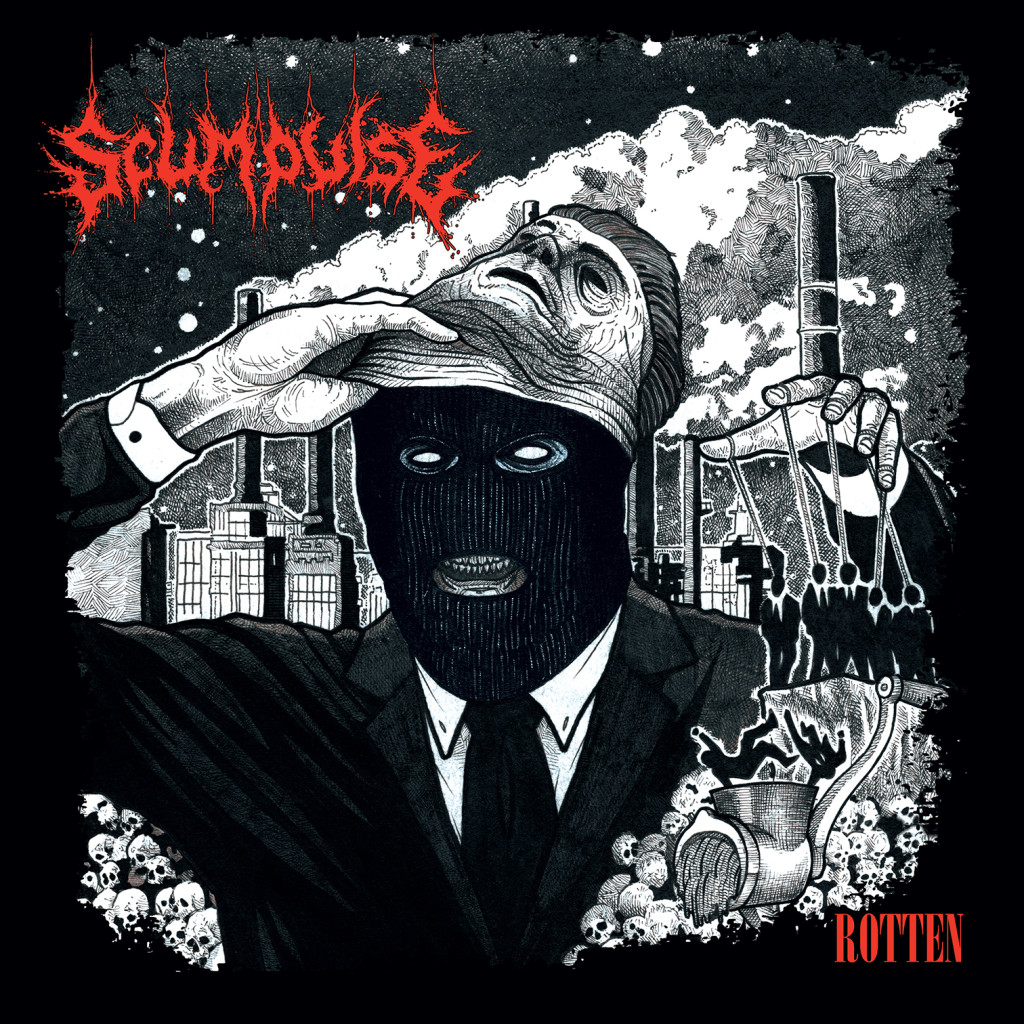 http://www.scumpulse.co.uk
http://www.facebook.com/scumpulse
http://www.youtube.com/scumpulse
http://www.twitter.com/scumpulse
http://www.scumpulse.bandcamp.com
https://www.instagram.com/scumpulse
http://www.gorehouseproductions.com
https://gorehouseproductions.bandcamp.com
https://www.facebook.com/GoreHouseProductionsOfficial