"[They Came With Sunlight] runs a punishing and atmospheric fifty-one minutes through six tracks of extreme and densely atmospheric sludge that, despite being so dug into the dirt, nonetheless maintains a progressive spirit in both composition and presentation." — The Obelisk
They Came With Sunlight is the impending new full-length from SÂVER. Self-described as, "heavy, spaced-out darkness out of Oslo," the atmospheric sludge metal trio features current and past members of Norwegian doom outfits Tombstones and Hymn and will unleash their debut on March 8th via Pelagic Records.
In advance of its release, The Obelisk is pleased to debut the band's video for "Dissolve To Ashes." Issues SÂVER, "With the 'Dissolve To Ashes' video, we wanted to underline our origin by showing the snowy Norwegian country side. As with the different parts in the song, the scenery switches rapidly, from deep valleys, mountains, to barren fields. These images, blended with freezing psychedelics, mirrors us perfectly."
Adds The Obelisk of the track, "With a line of effects/keys/something woven through, the penultimate inclusion starts relatively mellow and stays that way for some time, delivering the album's title line as its opening lyric in the first non-harsh vocals of the outing. There's madness to come, rest assured, and it is all the more a cacophony for that quiet moment preceding – the power of contrast – but even that later barrage is indicative of the control SÂVER exert over their material and the willful nature of their conjuring."
View SÂVER's "Dissolve To Ashes" clip alongside a lengthy investigation of the record courtesy of The Obelisk at THIS LOCATION. View the band's previously-issued "I, Vanish" video below.
SÂVER's They Came With Sunlight will see release on CD, LP, and digital formats. See preorder options below:
North America: http://bit.ly/saverNA
Europe: http://bit.ly/saverEU
Australia: http://bit.ly/saverAUS
Digital: http://bit.ly/saverDGTL
Tracked in May of 2018 in Norrköping, Sweden while camping out in the Swedish woods nearby, SÂVER's consuming sound is characterized by a strong component of apocalyptic synths and textural electronics hovering above the foundation of heavy guitars and bass – a mélange that works incredibly well for the trio. An album of sublime heaviness, shimmering moogs, fiery vocals, and a devastatingly gnarly tone, fans of bands like Breach, The Old Wind, and Cult Of Luna, pay heed.
"The idea of starting SÂVER was a consequence of ending something," comments bassist/vocalist Ole Christian Helstad. "In the beginning, it was a good mix of loss, in a way, and the excitement of a blank canvas. In hindsight, we shared a feeling of longing for an escape, getting away from the known, and immersing ourselves into something completely different… which is scary and exciting at the same time. It mirrors the band both in a literary sense, as well as the general mood during the writing process.
"A lot of the lyrics are centered around the idea of leaving this world behind, towards something undefined," Helstad continues, "which makes the eternity of cosmos an inevitable image in the viewfinder. Like hitting the road, except upwards with no rearview mirror."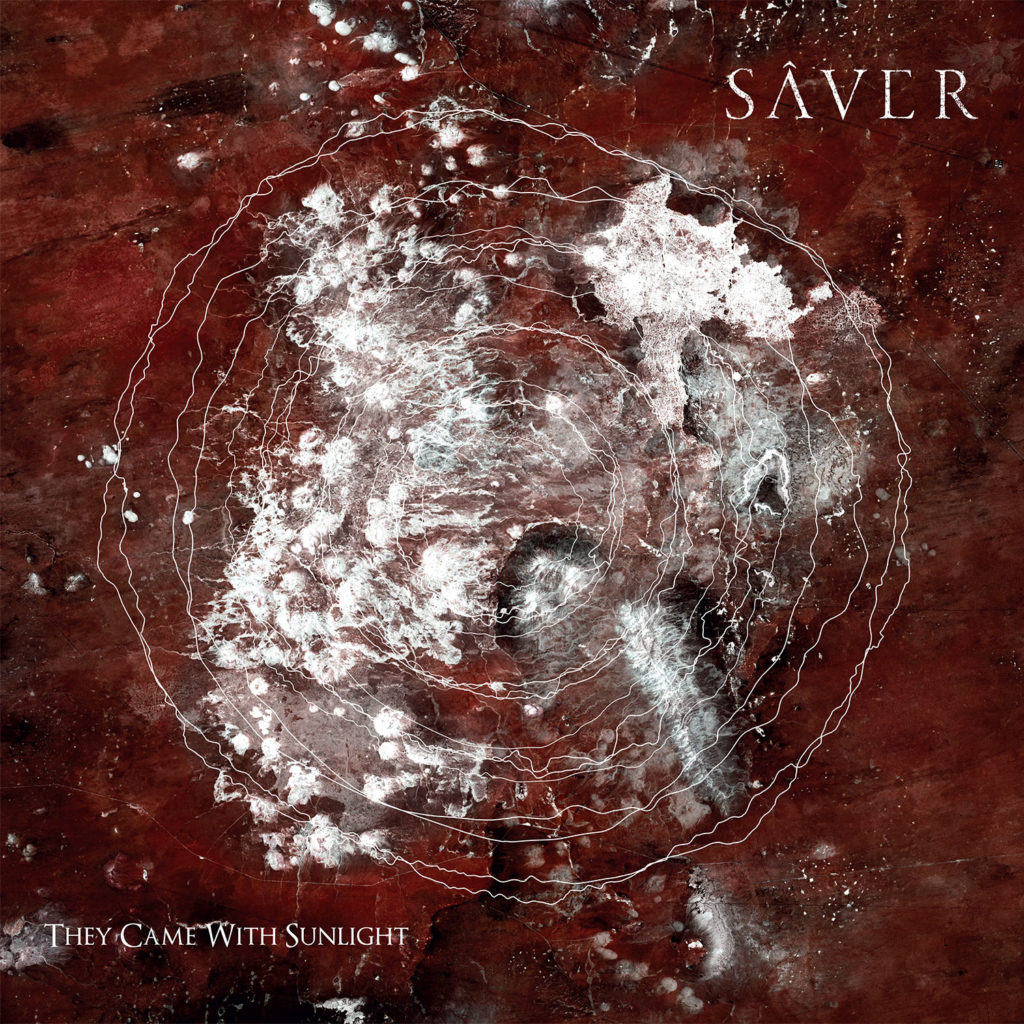 http://www.facebook.com/saveroslo
http://pelagic-records.com
http://www.facebook.com/pelagicrecords
http://www.instagram.com/pelagic_records