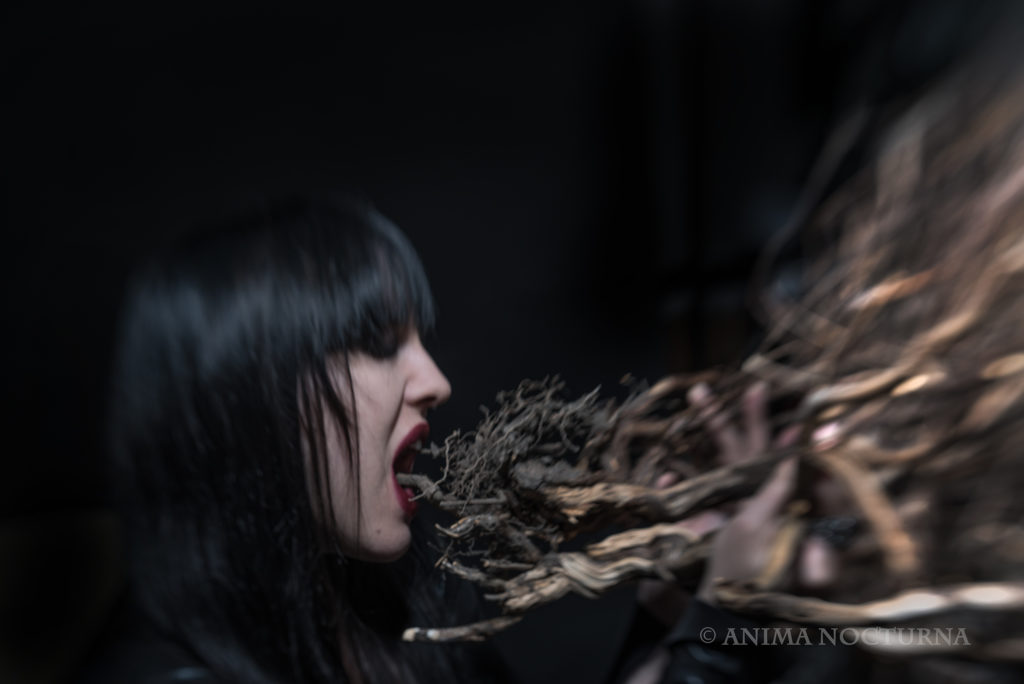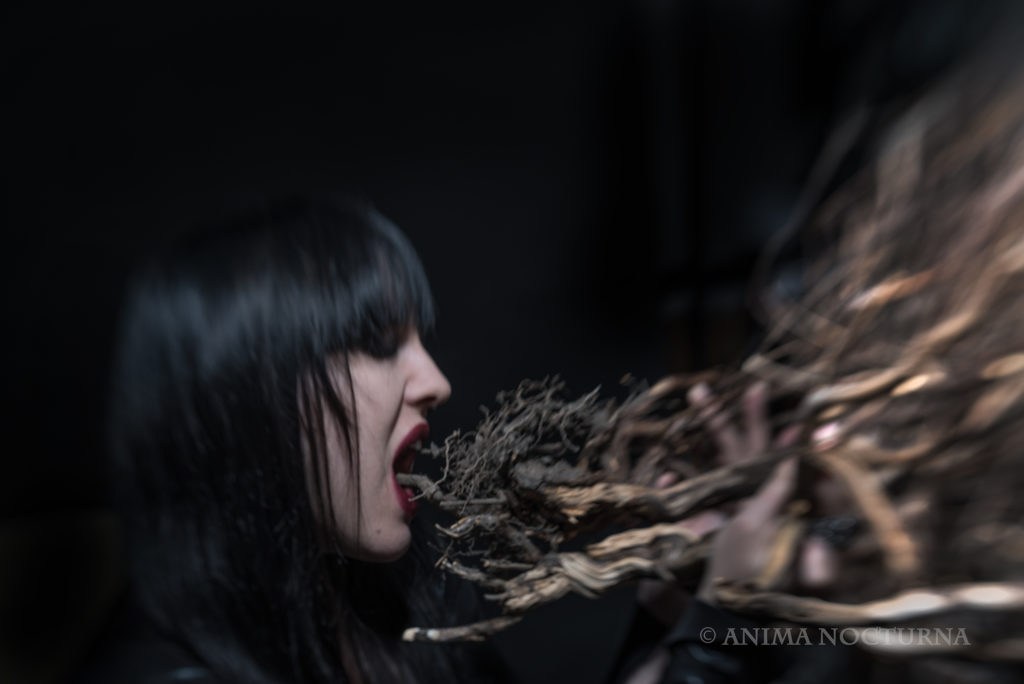 One-woman dark ambient creation SATARAY will unleash the haunting sounds of her Nocturnum debut this spring via Scry Recordings.
Recorded and mixed by SATARAY and mastered by Casey Chittenden Jones (Noisepoetnobody) with imagery by ritual artist Anima Nocturna, the deeply ominous seven-song offering seamlessly mingles lingering whispers, diseased howls, and mournful incantations within a realm inhabited by exquisite synth lines, masterful ambience, hypnotic rhythms, and entrancing production.
Issues SATARAY of the work, "The songs of Nocturnum pay homage to all that was deeply buried and could only be brought to the light through the underworld and all that the night represents. The name Nocturnum stands a symbol of the spiritual night I experienced while recording over a succession of nights between the winter of 2017 and winter of 2018 in Olympia."
Nocturnum will be released on April 5th as a limited-edition cassette and digitally via Bandcamp.
For preorders, go to, sataray.bandcamp.com/album/nocturnum. Stream opening track "DarkMoon" below.
SATARAY will play a special record release show April 26th with additional live rituals to be announced in the weeks to come.
SATARAY:
4/26/2019 Highline Bar – Seattle, WA w/ Vouna, Eye Of Nix, Geist & The Sacred Ensemble
Nocturnum Track Listing:
1. DarkMoon
2. Icicle
3. Moreifir
4. Maleficum Pt. 1
5. The Fount
6. Sparrow
7. Maleficum Pt. 2
SATARAY has been active since 2006 through many different incarnations, including live performances and recording collaborations with Seattle experimental musician Celadon. Over the last few years, SATARAY has been composing, performing, and recording her own music entirely, focusing intently on a specific sound. Her live displays create a ritualistic space and atmosphere, often including performance art elements such as butoh dance and other movement inspiration. She has participated in the Cascadian Yule gathering, and appeared at the Esoteric Book Conference, Passiontide, ShadowDance and more, bringing her live immersive experience to Berlin, Colombia, the US West Coast, and the Pacific Northwest.
http://www.facebook.com/sataray7
http://www.soundcloud.com/sataray
http://www.scryrecordings.com
http://www.facebook.com/scryrecordings
http://www.animanocturna.bigcartel.com