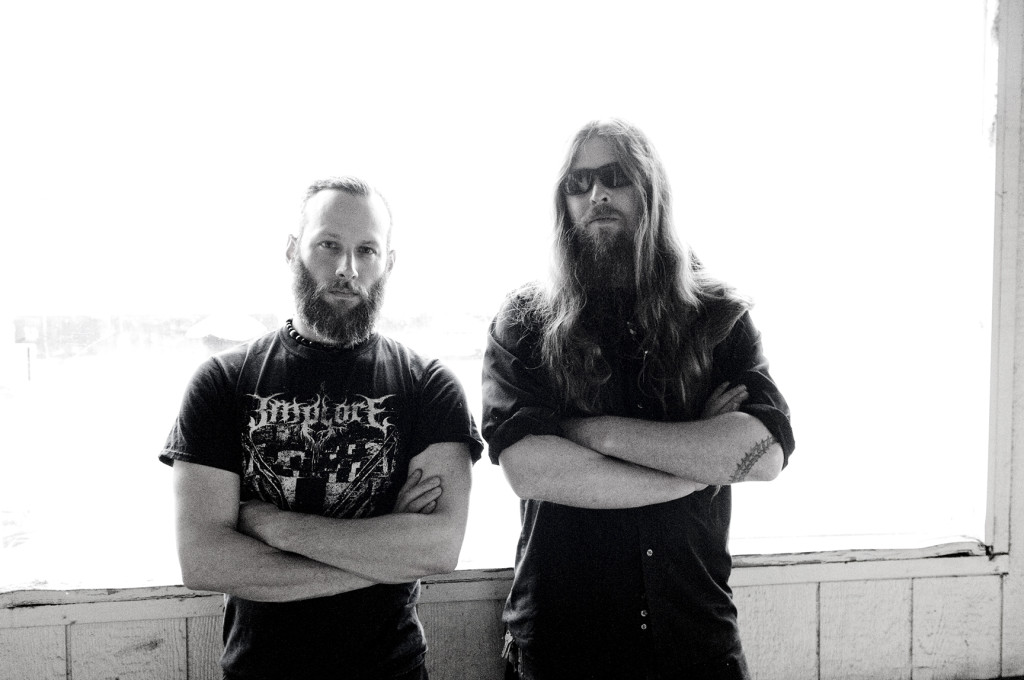 Portland-based SATANARCHIST supplies the public with a vicious new dose of their punk-infused thrash metal concoction with "Triumph," the latest single from their impending second album, First Against The Wall, which sees independent release next week. The new single is spilled by popular underground metal portal, No Clean Singing, as the band prepares to assault Canada on a cross-country tour.
Recorded and mixed by Fester at Haywire Studios (Usnea, Rabbits, Stoneburner) and mastered by Brad Boatright at Audiosiege (Obituary, Integrity, Nails), First Against The Wall will lure diehard blackthrash worshippers and devotees of crust/d-beat punk and social activism into its unrelenting attack. In addition to nine searing SATANARCHIST anthems, First Against The Wall comes to a finale with a cover of the macabre ballad "Silver Ships Of Andilar" by Texas country legend Townes Van Zandt.
Yet another example of the horrifyingly angry and high-quality anthems of protest and rage in response to the actions carried out by our president, SATANARCHIST's politically-enraged "Triumph" hammers forth from the speakers upon the listener, making their feelings on the current US administration unmistakable. Offers No Clean Singing of the song, "'Triumph' is a blazing-fast fireball of ripping, writhing blackened thrash with a palpable sense of rage mixed with rampant destructive tendencies. Whiplashing arpeggios and molten soloing blend with caustic vocal fury. And then the song changes… slowing, and becoming brooding, bruised, doomed, and even more memorable (but still punctured by eruptions of Nunziata's turbocharged percussive mayhem)."
Discharge SATANARCHIST's "Triumph" at THIS LOCATION.
Also stream "Tempest Of Sorrow" at Decibel Magazine RIGHT HERE, and stream "Paradox" and preorder the album at THIS LOCATION.
SATANARCHIST will independently release First Against The Wall digitally and on CD on June 2nd, while embarked on a cross-Canada tour in support of the album. The tour begins this Friday, May 26th and runs through June 10th, the first leg of the tour alongside Spinesplitter, and the rest of the dates see them paired with Hard Charger. And, just announced is a hometown record release show for the album on June 14th, which sees SATANARCHIST joining Barghest and Recluse. Watch for additional tour dates to be announced in the coming weeks.
SATANARCHIST Tour Dates:
5/26/2017 The Beer Gardens – Charlottetown, PEI w/ Spinesplitter, Busted Skulls
5/27/2017 Gus Pub – Halifax, NS w/ Spinesplitter, CrotchRot, Versifist
5/28/2017 Claudes House – Moncton, NB w/ Spinesplitter, Diner Drugs
5/29/2017 The Capital – Fredericton, NB w/ Spinesplitter, Mangler
6/01/2017 Maniac Mansion – Fredericton, NB w/ Hard Charger
6/02/2017 Scanner Bistro – Quebec City, QC w/ Hard Charger
6/03/2017 House Of Targ – Ottawa, ON w/ Hard Charger
6/0/2017 The Garnet – Peterborough, ON w/ Hard Charger
6/05/2017 Doors Pub – Hamilton, ON w/ Hard Charger, Greber, Thick Piss
6/06/2017 The Windsor Beer Exchange – Windsor, ON w/ Hard Charger
6/07/2017 The Temple – St. Catherines, ON w/ Hard Charger
6/08/2017 Coalition – Toronto, ON w/ Hard Charger, F*ckhawk, Black Tar
6/09/2017 Fattal – Montreal, QC w/ Hard Charger
6/10/2017 Rock Le Stage – Trois Rivieres, QC w/ Hard Charger
6/14/2017 High Water Mark – Portland, OR *record release show w/ Barghest, Recluse [info]
Formed by two former members of Spectral Tombs, SATANARCHIST surges with music that embodies the band's philosophies of atheism, Satanism and anarchism reflected in a sound that fuses black metal, anarcho-punk and thrash. The follow-up to their 2014-released Making Threats At Punks Again debut, on SATANARCHIST's First Against The Wall brutalizer, drummer/lyricist Mark Nunziata and guitarist/vocalist John Edwards maintain a similar hybrid of rabid metal/punk styles as before, but the material exhibits a progression in the intricacy and complexity of the songwriting. The lyrics deepen into a more straightforwardly political realm addressing environmental devastation and ecological sustainability, the rise of fascism in US politics, the damage wrought by the institution of religion, and the weight of death and loss.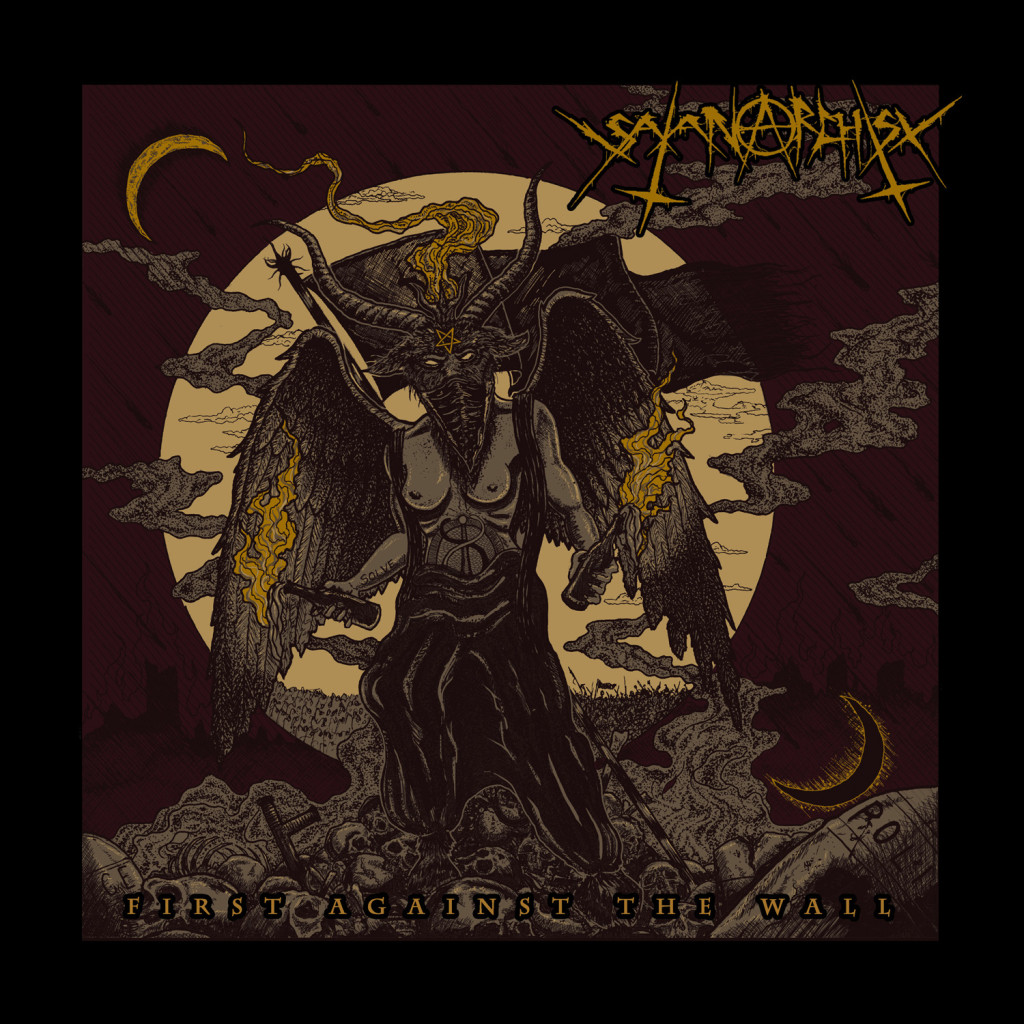 https://www.facebook.com/Satanarchistpdx
http://www.satanarchist.bandcamp.com