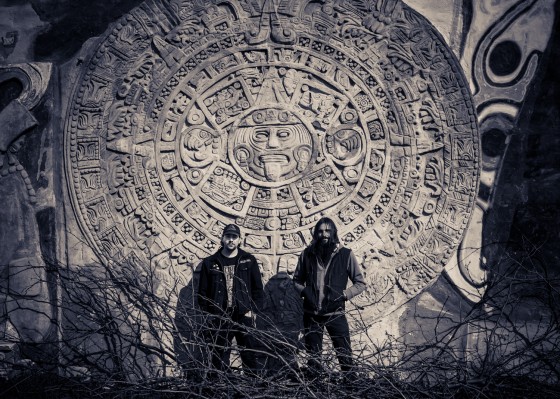 Pitchfork today begins streaming "False Prism" from SADGIQACEA's forthcoming debut album, False Prism. Set for release on May 7, the album was recorded and produced by Chris Grigg (Woe). The 40-minute audio journey features four mammoth songs that are already impressing early listeners. False Prism follows the release of the band's well received 2011 EP, Submerged In Manichea (Horror Pain Gore Death Productions) and two regarded split recordings with Ominous Black and Grass (Anthropic).
To listen to "False Prism" at Pitchfork CLICK HERE.
False Prism features sparring use of overdubs, the band wishing to preserve the authentic recording quality of their live performances. Writing and performing as a duo, the unique band is committed to their craft. Discussing the album SADGIQACEA says, "The album has themes of inner struggle, spirituality, and our own reflections on the dualistic nature of the evil that we all see and experience in our lives."
Formed in 2010, SADGIQACEA (pronounced sad-juh-kay-sha) forges a diverse sonic palette that has been likened at times to Neurosis, Intronaut, Weakling, and Kylesa. Musically and artistically, the band draws from a melting pot of influences that together presents a lush yet tension-filled sound. The band calls it, "music for our trodden minds and sodden souls." Fueled by the duo of Evan Schaefer (vocals/guitars) and Fred Grabosky (vocals/drums), the band has already performed alongside 40 Watt Sun, Floor, Cough, Weedeater, Fight Amp, Mose Giganticus, ASG, Funeral Pyre, Hull and countless others, proving themselves as road warriors. Plans are in the works for late Spring among sporadic regional performances, including a local show on April 10th with Zozobra (members of Old Man Gloom, Cave In) and Kowloon Walled City.
False Prism will be released via Candlelight on CD and limited edition vinyl (under license to Anthropic Records).
SADGIQACEA Live:
4/10/2013 The Barbary – Philadelphia, PA w/ Zozobra, Kowloon Walled City [info]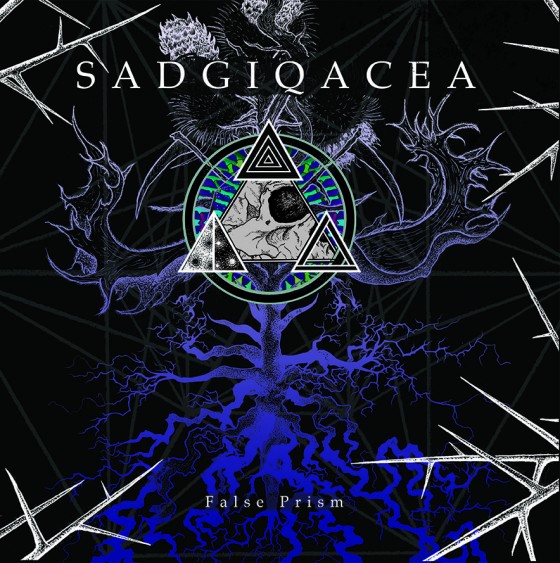 http://sadgiqacea.bandcamp.com
http://www.facebook.com/sadgiqacea
http://www.twitter.com/sadgiqacea
http://www.candlelightrecordsusa.com
http://www.facebook.com/candlelightrecordsusa
http://www.twitter.com/candlelightusa
http://www.candlelightrecords.co.uk
http://www.facebook.com/candlelightrecords