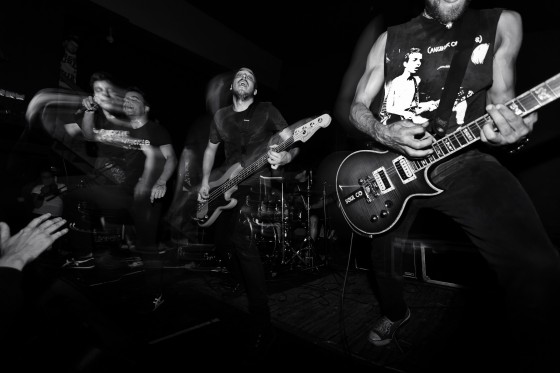 Today marks the official unveiling of The Sieve And The Sand, the riotous new long player from Arizona punk/hardcore merchants, RUN WITH THE HUNTED.
A name derived from classic dystopian novel Fahrenheit 451 by Ray Bradbury, The Sieve And The Sand — engineered and mixed by Alex Estrada (Touche Amore, Nails, Joyce Manor) and mastered by New Alliance East (Converge, Dropdead, Doomriders) — is a noise-strewn, wholly intelligent seven-track monster offering fit for The Secret, Champion and Burning Love enthusiasts. In a thorough investigation, Echoes And Dust crowns The Sieve And The Sand, "a masterful example of progressive hardcore that reaches towards the sky, yet digs itself into the filth as well," further relaying that, "I had the privilege of seeing RUN WITH THE HUNTED some years ago at a house show in Flagstaff, Arizona. It was during a time when great hardcore shows still happened in Flagstaff, and RUN WITH THE HUNTED ripped the place to shreds. It was the type of set that you simply can't take your eyes off of. Vocalist Drew Wilkinson stomped across the stained carpet floor while the band tore through an incisive and brutal set that felt like a clean punch to the jaw. I bring this up in detail because RUN WITH THE HUNTED have proven, once again, that they are a band capable of very clearly putting on record the intensity of their live show."
As sonically devastating as it is mentally thought-provoking, The Sieve And The Sand encompasses a lifetime of trauma, struggle and a desperate search for meaning and purpose in an otherwise careless world.
Watch the band level the Oxford House in Los Angeles earlier this year with the tracks "Silent Spring," and "Over The Footbridge" below.
Additionally you can still check out The Sieve And The Sand now streaming in its entirety at HERE.
The Sieve And The Sand is currently available via Panic Records. For North American orders, point your browser HERE. For European orders, scroll HERE.
"The band's fourth album… should make fans of Every Time I Die or Converge feel right at home with their wild energy bound together by a focus on tight playing, knowing exactly when to lash out and when to remain poised…" – Metal Insider
"RUN WITH THE HUNTED have written their best record yet, plain and simple. The Sieve And The Sand is an intelligent, yet chaotic excursion lined with existential musings. Basically, do not sleep on this band." – American Aftermath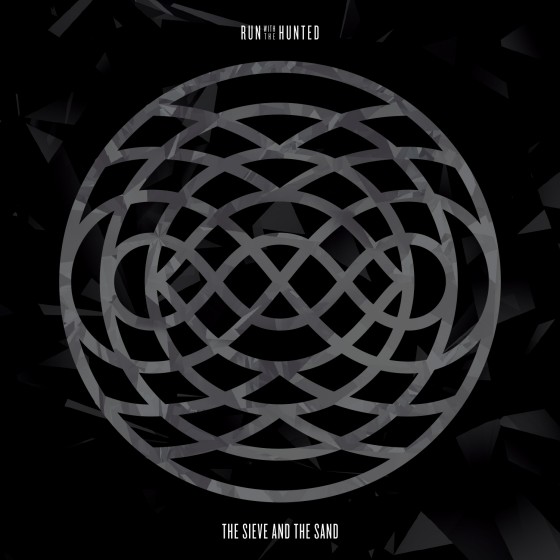 http://panicrecords.net
http://www.facebook.com/PanicRecords
http://www.thesieveandthesand.com
http://www.runwiththehunted.storenvy.com/products
http://www.runwiththehunted.bandcamp.com/
http://www.facebook.com/runwiththehuntedaz