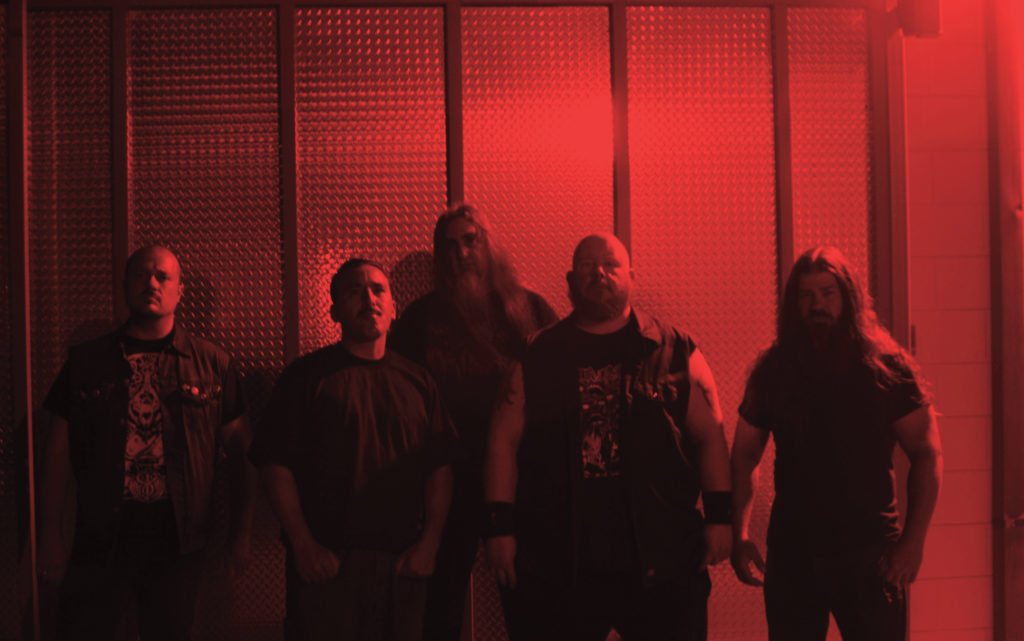 photos by Carmen Canchola
No Clean Singing has undertaken the macabre task of hosting Spread Plague Death, the third LP from Phelan, California death metal collective, RUIN. The exclusive stream is now playing ahead of the record's official release this Friday through Nameless Grave Records.
RUIN's founding vocalist Mihail Jason Satan proclaims, "After years purifying our sound across two studio albums and countless splits, Spread Plague Death emerges finally from the sewage to represent RUIN at our worst! This is our heaviest album, but also our fastest, slowest, most brutal, and most 'melodic' – all the filth that makes up our sound refined to its most grotesque. Today we're excited to RUIN your day with this full stream of the album we worked so hard on."
No Clean Singing – who in a recent review of the album proclaimed, "when it comes to heavy as fuck death metal, this is one of the most satisfying albums I have heard this year" – provides another thorough dissection of Spread Plague Death alongside their early broadcast of the album, hailing, "The arsenal of sonic weapons that RUIN bring to bear quickly become evident over the course of the album's first trio of tracks. By running that opening gauntlet you'll be subjected to the brutish stomp of gruesomely distorted, massively-heavy riffs and skull-popping snare work as well as queasy, quivering leads whose squealing spasms tell you immediately that madness awaits. You'll further experience galloping rampages augmented by frenzied fretwork, cavernous growls, and ghastly screams (the latter of which usually presage seizures of racing, freaked-out mayhem across the span of the album), in addition to the drag of pestilential, doom-stricken chords."
Unleash RUIN's horrifying Spread Plague Death early only at No Clean Singing RIGHT HERE.
Spread Plague Death will see released this Friday, August 27th on vinyl and digital via Nameless Grave Records, on cassette through Nero One Records and Death Metal Cult, and on CD through Goat Throne Records, preorders for all formats HERE.
RUIN has also been confirmed to host a guest DJ session with Gimme Metal on Wednesday, September 8th at 1pm Eastern/10am Pacific. Get the full deal HERE.
RUIN was spawned in 1991 by Mihail Jason Satan (Dead Conspiracy, ex-Gravehill). Many band members came and went and after incarcerations, deaths, and disappearances, the band went on an extensive hiatus until 2015, when MJS decided to get this dismal and rotting corpse back up and ready to kill again. Former member Phobic One was on board to release the demo Spread Plague Hell on his label Nero One Records in 2015. Live assaults started that year, and the band has since released a massive number of EPs, splits with Violation Wound, Anarchus, Anthropic, Absconder, Anatomia, and more, and two full-length albums, Drown In Blood and Human Annihilation. With MJS on vocals, the RUIN lineup currently is currently fleshed out with drummer D-Muerte (Aeternum, Oscuros, ex-Mictlantecuhtli), bassist Spine, and guitarists Carsten Brix (Destroyed in Seconds, ex-Gravehill) and Bodybag.
Spread Plague Death was recorded at Trench Studios by John Haddad and The Church Of Sacrifice by Carsten LaRoque in late 2020 and early 2021, with mixing handled by LaRoque at The Church Of Sacrifice as well as at the Ascension Falls Blk/Str Cabin at Apache Junction/Helican Gate. With mastering handled by Dan Randall at Mammoth Sound Mastering and completed with original paintings by Janine Wunsch and photography by Carmen Canchola/CSGF and The Death Metal Cult Spread Plague Death features additional assistance with soundscapes by Scott Lee Martin and Alex Allenruso.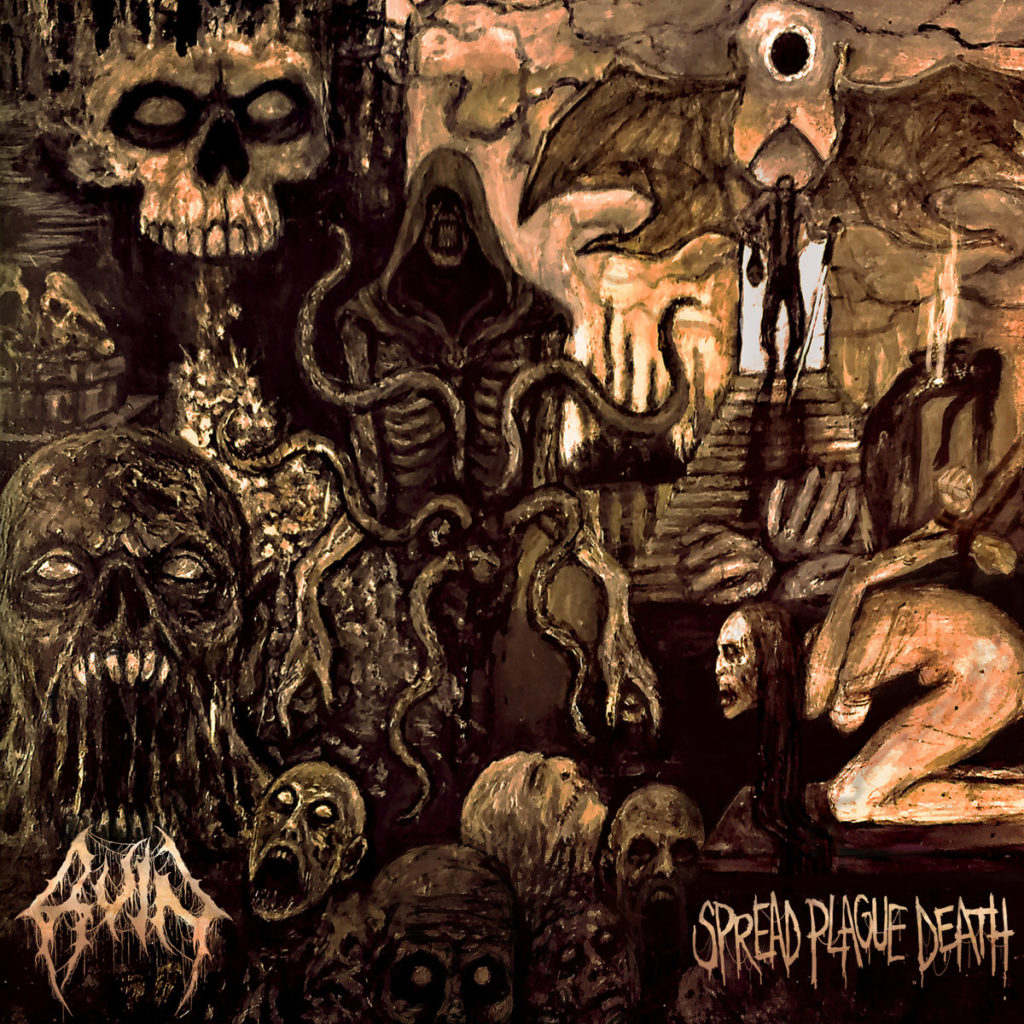 https://thedeathmetalcult.bandcamp.com
https://www.instagram.com/ruin_death_metal_cult
https://www.facebook.com/SPREADPLAGUEDEATH
https://www.facebook.com/NamelessGraveRecords
https://www.instagram.com/namelessgraverecords
https://namelessgraverecords.bandcamp.com