[photo by Nicole Caracia]
Boston doom unit ROZAMOV has booked new summer tour dates, including July shows with Blood Sun Circle and Author & Punisher, and is preparing to issue a free live album, leaking the lead track through The Obelisk ahead of its release this week.
ROZAMOV will begin their summer tour schedule this week, playing shows in Wallingford July 21st and Rochester July 22nd alongside Blood Sun Circle. July 28th sees the band in Somverville supporting Author & Punisher. August will take ROZAMOV across the country and out to the West Coast, as they embark on a tour with The Ditch And The Delta. Both bands will be supporting their new LPs, both released this year through Battleground Records. ROZAMOV will be out from August 24th through September 2nd, culminating in both bands performing at Crucial Fest in Salt Lake City.
Following the release of their lauded This Mortal Road LP, ROZAMOV has completed their first official live recording, titled Adaptations, which they are now preparing to release independently. Adaptations was recorded on tour earlier this year as the band was on your supporting This Mortal Road, captured at Live Wire in Chicago, mixed by Chris Johnson at The Electric Bunker, and mastered by Alec Rodriguez at New Alliance. The record features three previously-released songs – "Ghost Divine," "Serpent Cult," and "Inhumation" – and leads off with a new song called "Surrounded By Wolves."
ROZAMOV will release Adaptations as a free download through Bandcamp and Spotify this Friday, July 21st.
Hear ROZAMOV's "Surrounded By Wolves" early through The Obelisk RIGHT HERE.
ROZAMOV's This Mortal Road is available digitally HERE, and the CD and LP available through Battleground Records HERE and Dullest Records HERE. Also see the "Serpent Cult" video RIGHT HERE.
ROZAMOV Tour Dates:
7/21/2017 Cherry Street Station – Wallingford, CT w/ Blood Sun Circle
7/22/2017 Photo City Improv – Rochester, NY w/ Blood Sun Circle
7/28/2017 ONCE – Somerville, MA w/ Author & Punisher
8/24/2017 Great Scott – Allston, MA w/ The Ditch And The Delta
8/25/2017 Cafe Bourbon Street – Columbus, OH w/ The Ditch And The Delta
8/26/2017 TBA – Indianapolis, IN
8/27/2017 TBA – St. Paul, MN
8/30/2017 Funhouse – Seattle, WA w/ The Ditch And The Delta
8/31/2017 High Water Mark – Portland, OR w/ The Ditch And The Delta
9/01/2017 The Shredder – Boise, ID w/ The Ditch And The Delta
9/02/2017 Crucial Fest – Salt Lake City, UT w/ The Ditch And The Delta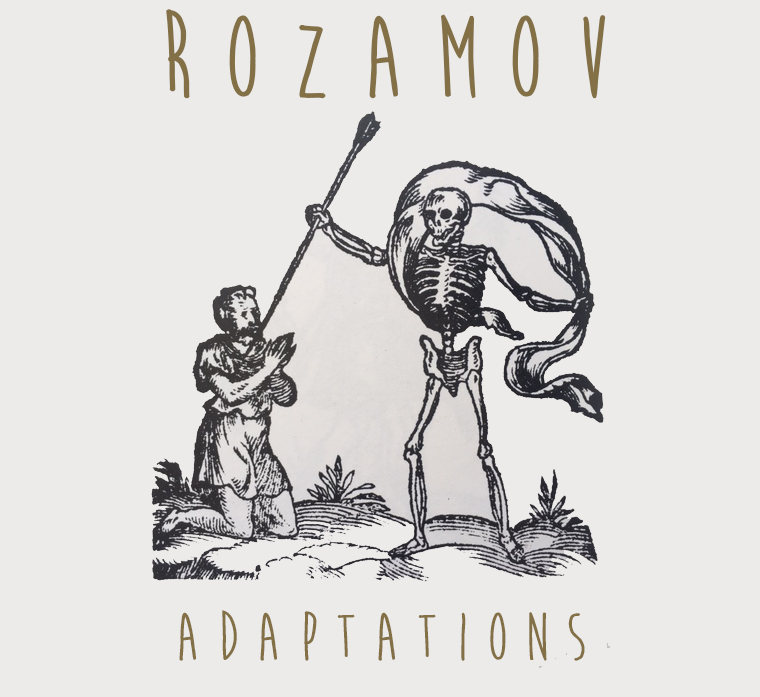 https://rozamov.bandcamp.com
https://www.facebook.com/Rozamov
http://www.facebook.com/battlegroundrecords
http://battlegroundrecords.bigcartel.com
https://dullestrecords.bandcamp.com
https://www.facebook.com/DullestRecords