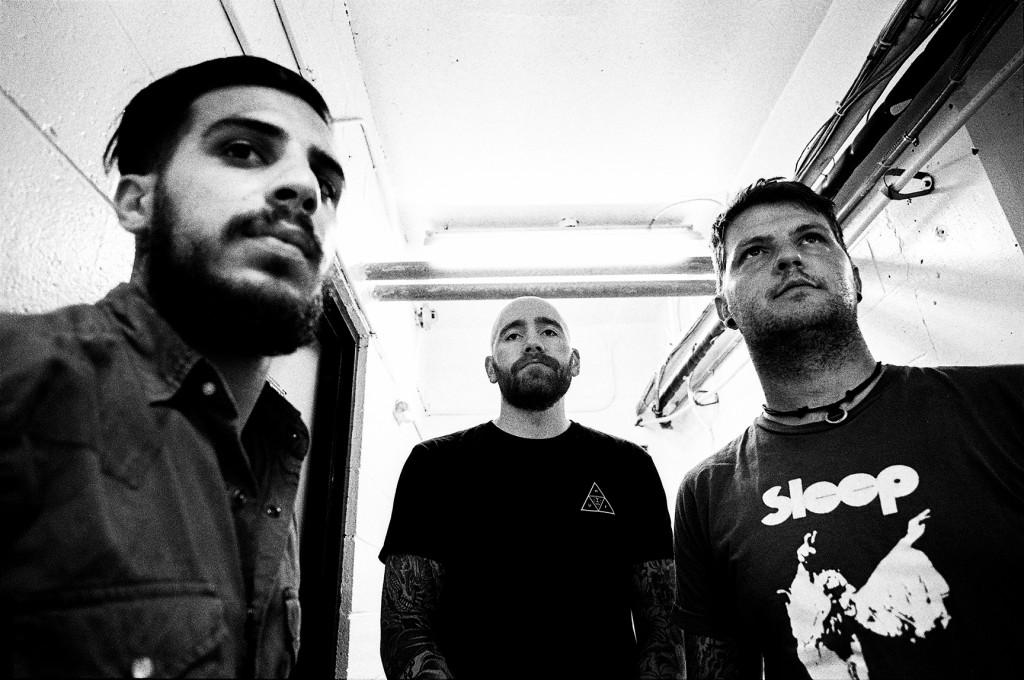 [photo by Reid Haithcock]
Boston, Massachusetts-based doom metal outfit, ROZAMOV, has completed their first full-length recording, This Mortal Road. The band has hooked up with diverse underground labels, Battleground Records and Dullest Records, who are now solidifying the album for release in early 2017.
Since 2011, ROZAMOV has left their mark on the US metal circuit with their infectious psyche-tinged grueling doom, the band name having quickly spread beyond their local scene through touring abroad, having opened for countless national acts, and much more. Having independently released two EPs – 2012's Rozamov and 2013's Of Gods And Flesh – ROZAMOV now prepares to desensitize the masses with their proper debut album, This Mortal Road.
Following an already busy 2015, including performances at Psycho California, Converse Rubber Tracks Live alongside Slayer and Doomriders – with a corresponding Converse feature on the back cover of Decibel Magazine, a tour with Destroy Judas, and the release of a split 7″ with Deathkings, amidst the bleak and historic winter of 2014-15, ROZAMOV entered New Alliance Audio in Cambridge to record This Mortal Road. The result is a blistering sonic catharsis featuring the longest, heaviest and most progressive tracks the band has ever produced, the album recorded and mixed by Jon Taft at New Alliance Audio, and mastered by Nick Z at New Alliance East Mastering. The recording lineup for the album includes Tom Corino (bass/vocals/noise guitar), Matt Iacovelli (guitar/vocals/piano), and Will Hendrix (drums).
This Mortal Road will see release March 3rd on vinyl through Battleground Records (Vehemence, Eight Bells, CHRCH, Lago), on CD and cassette through Dullest Records (Cleanteeth, Crowhurst, Lambs, Hush), and digitally through the band. Stand by for the track listing, cover art, and additional details, audio samples, and more to be released in the coming weeks.
Since recording This Mortal Road, in 2016 ROZAMOV has completed a brief Canadian tour with Moon Tooth and added drummer Jeff Landry to the lineup, while finalizing the new album for release. A North American tour is currently being booked for March alongside the release of This Mortal Road.
https://rozamov.bandcamp.com
https://www.facebook.com/Rozamov
http://www.facebook.com/battlegroundrecords
http://battlegroundrecords.bigcartel.com
https://dullestrecords.bandcamp.com
https://www.facebook.com/DullestRecords