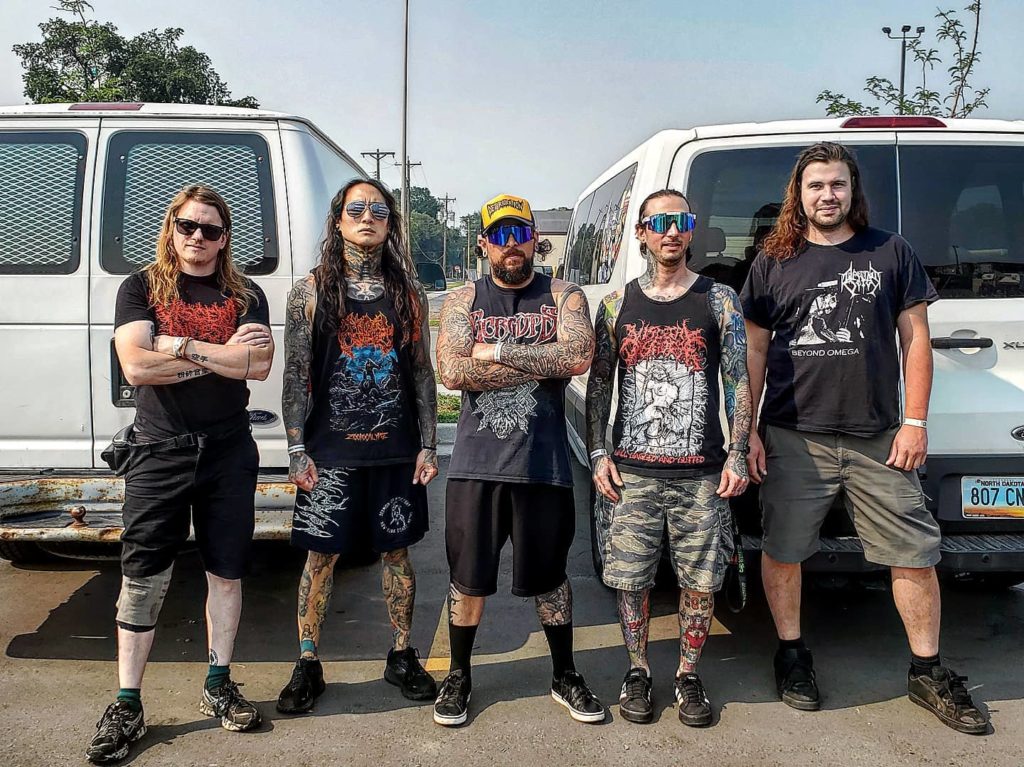 Decibel Magazine is currently streaming the entire unhinged Violentopía LP by Mexico/US-based brutal death metal outfit ROTTENNESS. The band's third album, and first for Selfmadegod Records, sees release this Friday.
Their most blisteringly furious, ambitious, and eclectic record to date, ROTTENNESS' Violentopía delivers thirteen tracks of brutal death metal mixed with elements of grindcore, slam, and old-school heaviness. The album also features guest performances from members of Pig Destroyer, Cephalic Carnage, Isolation in Infamy, and more. The album was mixed by Rob Caldwell (Cannibal Corpse, Municipal Waste, Devourment), mastered by Davide Billia at MK2 Recording Studio (Antropofagus, Beheaded, Blasphemer, Putridity, Septycal Gorge), and the cover art was completed by Mark Cooper (Master, Malevolent Creation, Rings Of Saturn).
With the record's advance stream, Decibel dubs Violentopía, "the band's most blisteringly furious, ambitious, and eclectic record to date."
Stream ROTTENNESS' entire Violentopía early only through Decibel Magazine now at THIS LOCATION.
Fans of Suffocation, Misery Index, Cephalic Carnage, and Internal Bleeding should not miss Violentopía when it sees release through Selfmadegod Records next Friday, May 20th. Find preorders at the label webshop HERE and Bandcamp HERE.
Founded in Merida in 1994, ROTTENNESS originally gained notoriety as one of the first Mexican death metal bands to use blastbeats. The band recorded a long list of demos and LPs over the years and developed a name in the underground through DIY tape trading and extensive tours of Mexico, South America, Europe, and the US. The band has played and toured alongside bands such as Cephalic Carnage, Malignancy, Disgorge, Putrid Pile, Suffocation, Brutal Truth, Fuck the Facts, Antigama, Cognizant, and many others, and has performed at festivals such as Obscene Extreme, Maryland Deathfest, Meh Suff, Las Vegas Deathfest, Bogota Grind Deathfest, and many others.
As of 2022 the band's founding guitarist Jaleel Castillo has revamped ROTTENNESS' lineup with the additions of drummer Matt Johnson, bassist/vocalist Karl Schmidt, guitarist Ray Nevison, and vocalist Matthias "Matti Güey" Joyce. These members came together to record the band's third album and first major release, Violentopía.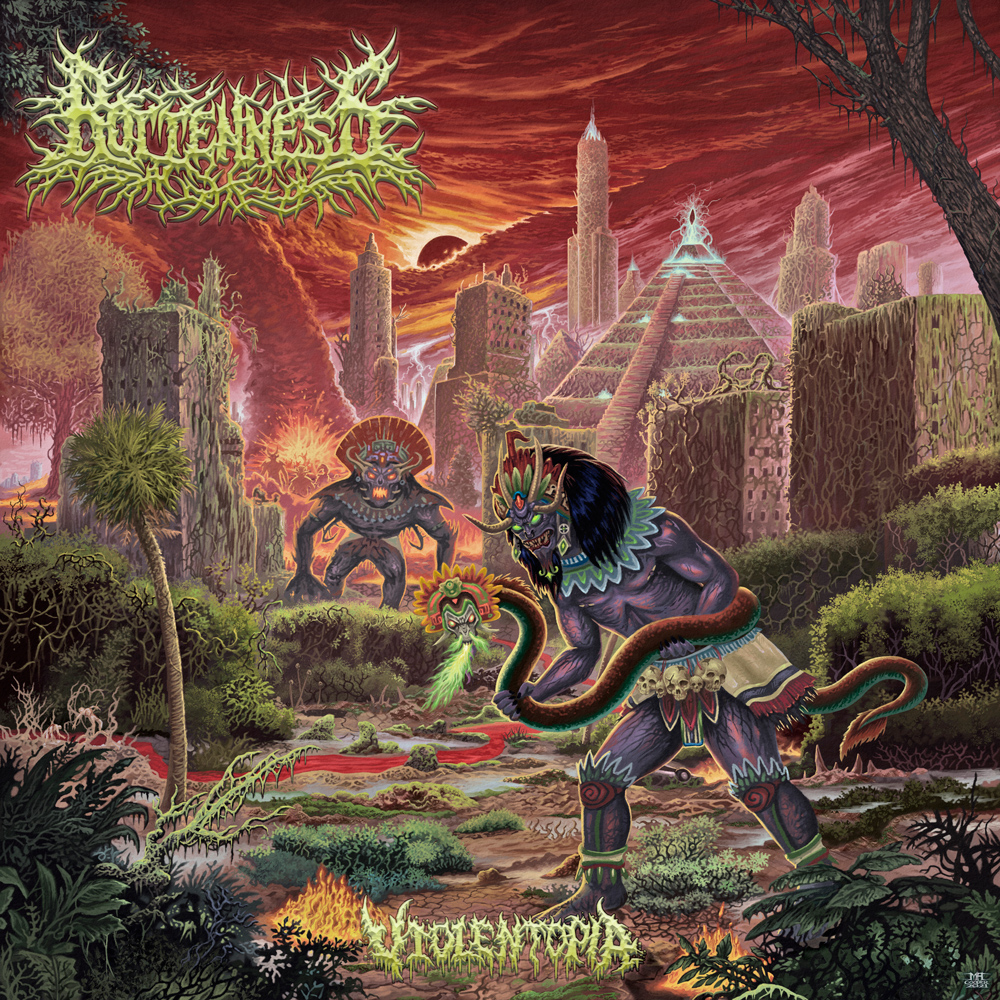 https://www.facebook.com/rottenness
https://rottenness.bandcamp.com
https://www.instagram.com/rottennessmx
https://www.selfmadegod.com
https://www.facebook.com/selfmadegod
https://www.selfmadegod.bandcamp.com
https://www.instagram.com/selfmadegod_records
https://www.soundcloud.com/selfmadegodrecords
https://www.youtube.com/user/SelfmadegodRecords