New Orleans, Louisiana-based punishing sludge/crust trio ROMASA will unleash their debut full-length Cheering Death this March. Captured in two days with James Whitten (Thou, The Body, Ossacrux et al) at his own Hightower Recording Studio and mastered by Brad Boatwright (Gatecreeper, Necrot), Cheering Death spews forth five diseased tracks of sonic nihilism centered on a world of excess, apathy, and suffering all swathed in the twisted artwork of Ogi (instagram.com/coffincrux).
In advance of its release, the band has unveiled the first single, "Pleasure Is My God" for communal feasting, issuing of the track, "Like the greedy business man who orders the TGI Fridays cheeseburger without realizing it comes with bacon and avocado, ROMASA's 'Pleasure Is My God' will surprisingly nourish the listener with tasty riffs, beefy bass lines, and meaty rhythms. Your crust laden ear drums will not walk away hungry after devouring this filth-dripping masterpiece."
Stream ROMASA's "Pleasure Is My God" at the band's official Bandcamp page at THIS LOCATION (or below).
Cheering Death will be self-released March 1st on digital and cassette formats with a vinyl edition to follow. The cassette edition will be limited to 100 copies in random color variations with included lyric booklet. For preorders, go to THIS LOCATION.
The band will follow up the release of the record with a short tour at the end of March. Stay alert.
Cheering Death Track Listing:
1. Sepulchral Form
2. Cheering Death
3. Pleasure Is My God
4. Grateful For Filth
5. Mind Brick
Conceived in mid-2017 through a New Orleans craigslist ad, ROMASA — meaning beautiful and suggesting there is a twisted beauty inherent in filth — was forged as an attempt to apply a unique filter to an amalgamation of crust, sludge, '90s hardcore, old school death metal, and post-metal, among various other influences. After quickly recording and releasing a demo cassette in July 2017, the band — drummer Rob Lovell (Ossacrux, Witch Burial, Torture Garden), bassist Samael White (Witch Burial), and guitarist/vocalist Matthew Moorin — took the next year to focus on hitting the road for a handful of short DIY tours in between local gigs with touring acts such as Leeway, Yautja, Cave Of Swimmers, Withered, Ringworm, and Hoods, among others.
ROMASA:
Rob Lovell – drums
Samael White – bass
Matthew Moorin – guitar, vocals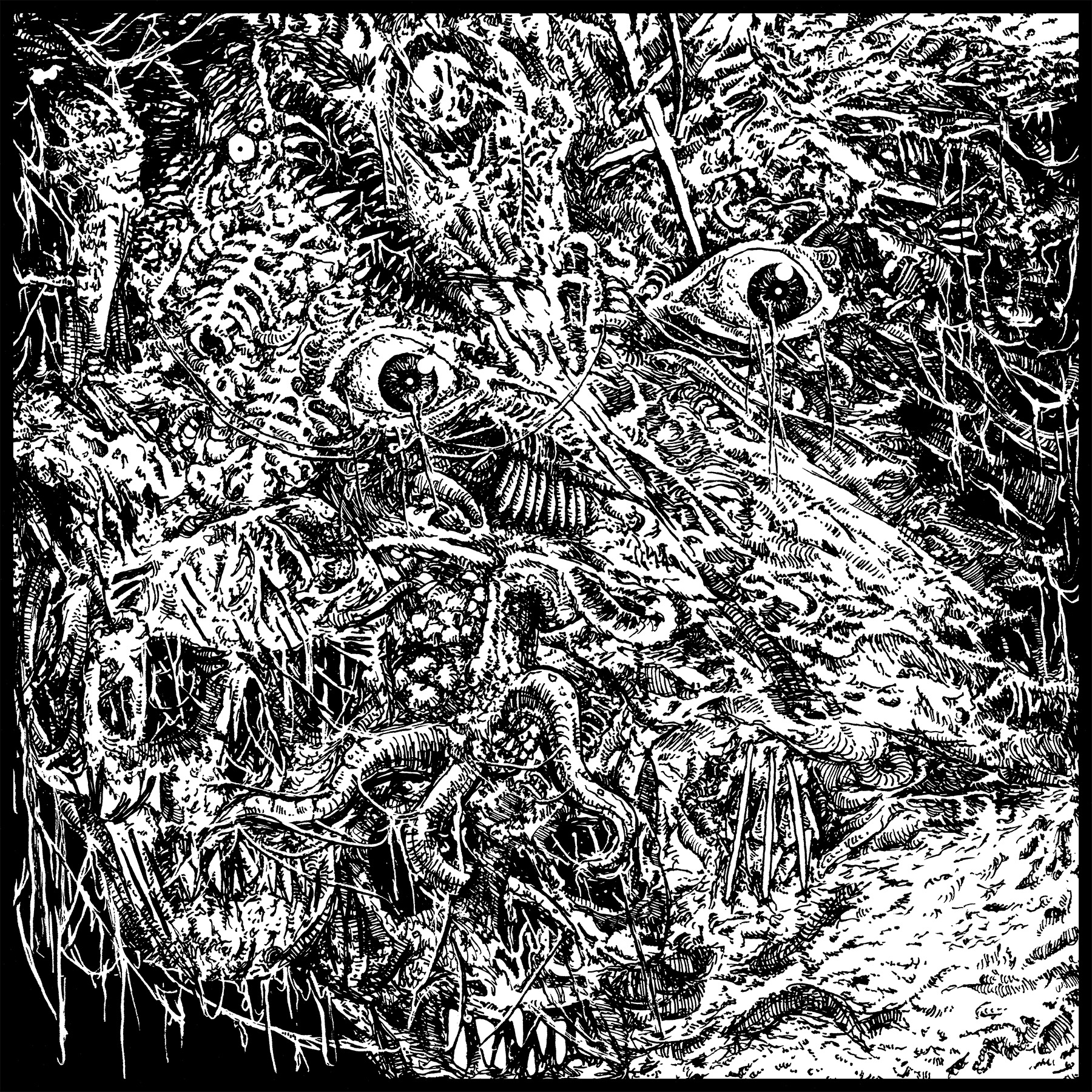 http://www.facebook.com/romasagang
http://www.instagram.com/romasagang