Louisiana sludge/crust/death trio, ROMASA, featuring within its ranks members of Ossacrux And Witch Burial, will kick off a US fall tour later this week. The Southeast/Midwest Insufferable Cave Of Rotting Aspiration Tour 2019 will commence October 18th in Mobile, Alabama and come to a close October 28th in their home city of New Orleans. See all confirmed dates below.
ROMASA will be touring in support of their Cheering Death debut, self-released earlier this year. Tracked in two days with James Whitten (Thou, The Body, Ossacrux et al) at his own Hightower Recording Studio and mastered by Brad Boatwright (Gatecreeper, Necrot), Cheering Death spews forth five vile hymns of sonic pessimism centered on a world of excess, apathy, disillusion, and suffering, all swathed in the twisted artwork of Ogi (instagram.com/coffincrux).
Cheering Death is out now on digital and cassette formats. For orders, go to THIS LOCATION where the record can be streamed in its entirety.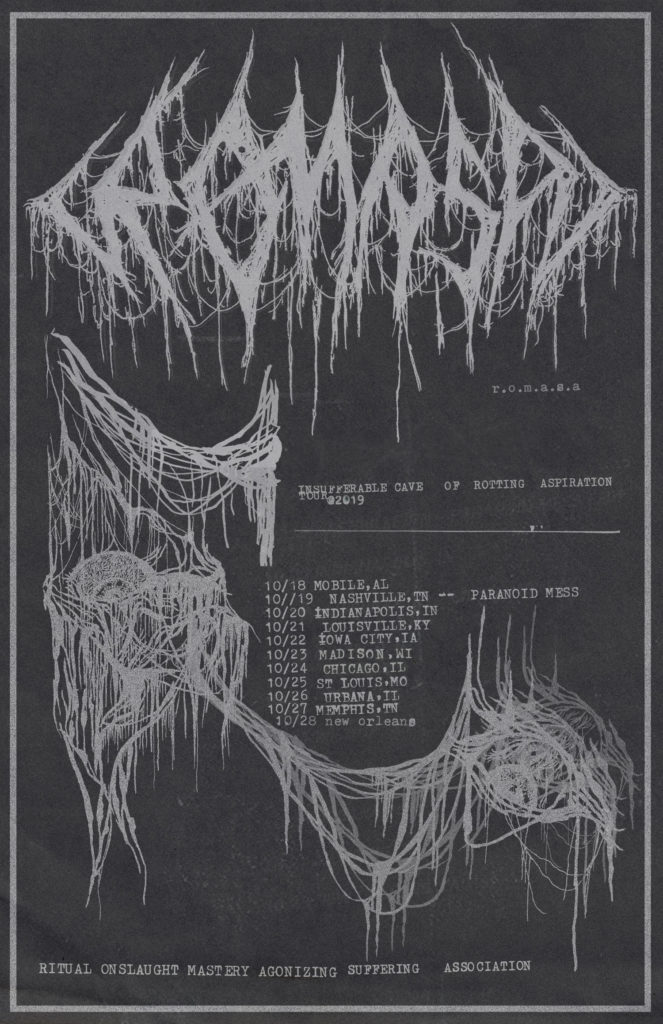 ROMASA – Insufferable Cave Of Rotting Aspiration Tour 2019:
10/18/2019 Blind Mule – Mobile, AL
10/19/2019 Paranoid Mess Fest – Nashville, TN
10/20/2019 Black Circle Brewing Co – Indianapolis, IN
10/21/2019 Highlands Tap Room: Metal Monday – Louisville, KY
10/22/2019 Donut Secret House – Iowa City, IA
10/23/2019 The Wisco – Madison, WI
10/24/2019 Francisco Fun House – Chicago, IL
10/25/2019 The Sinkhole – St. Louis, MO
10/26/2019 Bird House – Urbana, IL
10/27/2019 Hi Tone – Memphis, TN
10/28/2019 Poor Boys – New Orleans, LA
Conceived in mid-2017 through a New Orleans Craigslist ad, ROMASA – an acronym for Reality Obscures Manic Assessment Sickening Action as well as an Arabic name meaning beautiful, suggesting there is a twisted beauty inherent in filth – was forged as an attempt to apply a unique filter to an amalgamation of crust, sludge, '90s hardcore, old-school death metal, and post-metal, among various other influences. After quickly recording and releasing a demo cassette in July 2017, the band – drummer Rob Lovell (Ossacrux, Witch Burial, Torture Garden), bassist Samael White (Witch Burial), and guitarist/vocalist Matthew Moorin – took the next year to focus on hitting the road for a handful of short DIY tours in between local gigs with touring acts such as Leeway, Yautja, Cave Of Swimmers, Withered, Ringworm, and Hoods, among others.
"…over the course of five songs, ROMASA builds the crust-infected sludge, galloping d-beats, and rotten vocals into glorious crescendos and squalls of distortion and feedback." – Decibel
"Few aliases could be as fitting, as their name refers to the unlikely glitter that can be dissected from the grotesque. Indeed, performing the musical equivalent of street fights offset by carnivalesque wonder and an incoming rainstorm is a bit of an acquired taste, at least on paper. The experience of listening, however, makes for a treat for the senses as you feel yourself getting hypnotically pulled through the crowd in different directions." – Invisible Oranges
"…a relentlessly heavy offering lurching between stomping, swaying riffs, frantic blasting, chaotic d-beats, searing guitar leads, and off-kilter, tremolo-laden atmosphere with effortless ease and all the fury of an enraged orangutan dismembering illegal loggers with a hijacked chainsaw. If you like intense music such as Morbid Angel, Eyehategod and Gehenna, the sort that makes you feel as if you're being torn asunder, you will love this." – Astral Noize
"The clumpy, mire-dwelling riffs and clogged-pipe vocals are offset by stringier scrabbles and bouts of hollow-eyed ambience, keeping these five tracks interesting, engaging and enjoyably non-standard every tortured step of the way." – Collective Zine UK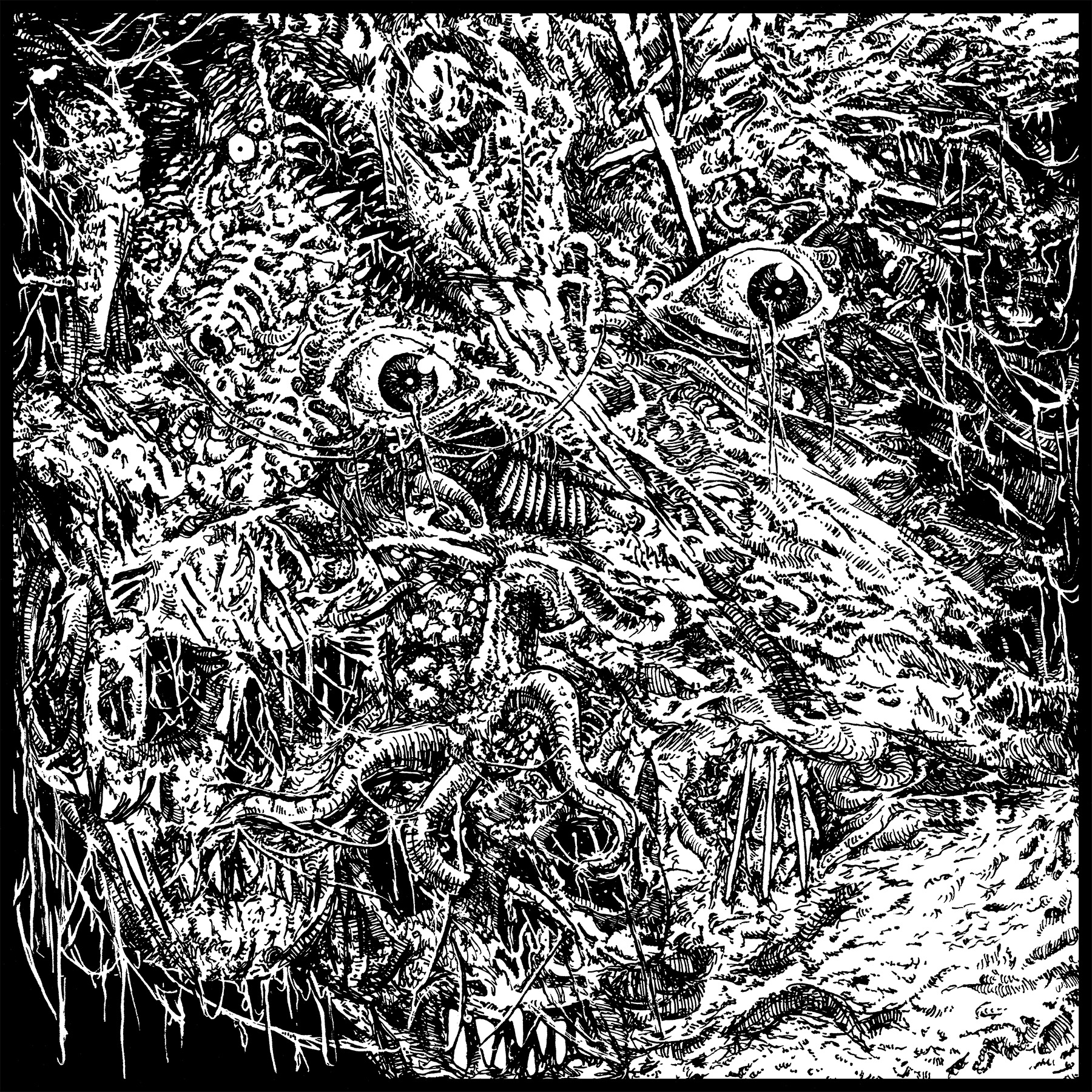 http://www.facebook.com/romasagang
http://www.instagram.com/romasagang