Bay Area tech-death outfit, RINGS OF SATURN, has unveiled the initial single from their highly awaited third full-length album, Lugal Ki En, through a conceptual 3-D video for the album's opening track, "Senseless Massacre."
The newly constructed "Senseless Massacre" video was directed and edited by Alex T Reinhard and shot and produced by Brooke Brennan, both of Brutal Productions, and features visual effects courtesy of Harsh Wayne Enterprises. The video was also constructed with 3-D viewing enabled via Youtube player settings, though 3-D glasses are required to delve into the other dimension full-on. Issues founding guitarist Lucas Mann of the track, "'Senseless Massacre' is the first debut single off of RINGS OF SATURN's new album, Lugal Ki En, on Unique Leader Records. The music video depicts the band as aliens (full-black eyes) performing on alien-like instruments (Etherial Guitars) with their vocalist, Ian Bearer, being abducted and tortured in extraterrestrial machinery. After being tortured and experimented on, his blood turns blue at the end of the video showing that he has transformed and is no longer human. This conveys the idea that aliens could already be living along side us without the general population being aware of it."
RINGS OF SATURN's "Senseless Massacre" video is now being broadcasted through Metal Injection at THIS LOCATION.
A cataclysmic, relentless nearly forty-five-minute display of the most vicious, sci-fi obliteration from RINGS OF SATURN to date, Lugal Ki En fuses cosmic, otherworldly elements into a forward-thinking form of malevolent death metal/deathcore inundation. A conceptual release based on a story in which the Aliens wage war on the angels and demons of the universe after having conquered humanity — the album title translated from ancient Sumerian cuneiform to mean "King Of The Earthlings, Lord Of The Cosmic World" — the nearly forty-five minute Lugal Ki En was produced by Brette Ciamarra at Studio 344 (Kamikabe, Those Who Fear, Trophies) in Pittsburgh, Pennsylvania. The custom cover artwork was commissioned to Mark Cooper of Mind Rape Art, who also crafted the art for the band's seminal Dingir album.
Lugal Ki En will see worldwide impact via Unique Leader Records this October, in North America on the 14th and in Europe on the 17th. Preorders have been made available RIGHT HERE.
Having just completed the month-long The Face Implosion Tour with Arsonists Get All the Girls, Auras and AEnimus, RINGS OF SATURN is embarking on the Summer Slaugher The Canada Club Tour this week. The two-week excursion sees ROS joining The Faceless, Archspire, labelmates Fallujah and Black Crown Initiate from this Wednesday, August 13th through Thursday the 28th, with ten of the shows taking place in Canada and the other four in the US. Additionally, RINGS OF SATURN will hit Mexico with four special performances with Lack Of Remorse and Victim Of Greed in November, with other widespread live sightings to be reported shortly.
RINGS OF SATURN Tour Dates:
Summer Slaugher The Canada Club Tour
RINGS OF SATURN w/ The Faceless, Archspire, Fallujah, Black Crown Initiate:
8/13/2014 Forvm – Amherst, NY
8/14/2014 Salle Multi Quebec City, QC
8/15/2014 Les Founfounes Electriques – Montreal, QC
8/16/2014 Mod Club – Toronto, ON
8/17/2014 Salle Nikitoutagan – Saguenay, QC
8/18/2014 Rock Cafe – Trois Rivières, QC
8/19/2014 Le Magog – Sherbrooke, QC
8/20/2014 Babylon Nightclub – Ottawa, ON
8/23/2014 Pawn Shop – Edmonton, AB
8/24/2014 Sapphire Nightclub – Kelowna, BC
8/25/2014 Rickshaw Theater – Vancouver, BC
8/26/2014 Studio Seven – Seattle, WA
8/27/2014 Hawthorne Theater – Portland, OR
8/28/2014 The Catalyst Atrium – Santa Cruz, CA
RINGS OF SATURN Mexico Tour w/ Lack Of Remorse, Victim Of Greed:
11/20/2014 Morfos Bar – Monterrey, MX
11/21/2014 Black Dog – Queretaro, MX
11/22/2014 Salon Bolivar – Mexico City, MX
11/23/2014 Bar Un Mundo Raro – Leon, MX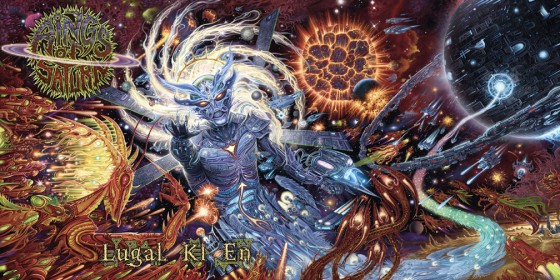 http://www.facebook.com/RingsofSaturnband
http://www.uniqueleader.com
http://www.facebook.com/UniqueLeaderRecords