Argentine-Peruvian improvisational instrumental duo RICARDA COMETA is on their way to Europe to kick off their latest tour, and their first tour supporting their Ricarda Cometa 2 album, released last week through Nefarious Industries.
Influenced by no-wave, math rock, African, Latin, and Asian ritual music, RICARDA COMETA is always exploring and expanding through improvisation the sounds that inhabit the verge of rhythm and noise, and the interplay between members Tatiana Heuman and Jorge Espinal is engrossing and immersive. The fully improvised and instrumental Ricarda Cometa 2 explodes with their singular blend of ritual soundscapes, mutant noise, and dancing tropical grooves. Percussive guitar lines zigzag, intersect, and intertwine with explosive and precise drums and percussion. With eleven tracks in twenty-four minutes, the record recorded by Sam Nacht at Estudio Libres in Buenos Aires, Argentina, mixed and mastered by Jorge Espinal, and completed with appropriately vibrant cover art by Hideyuki Katsumata.
In conjunction with the release of the new album, RICARDA COMETA returns to Europe this week, kicking off their new tour this Saturday, June 9th in Oslo, Norway. The tour runs through July 2nd, ending in Berlin, Germany.
RICARDA COMETA states of the new album's release, "It's funny how this album, the first one as a duo, was recorded soon after coming back from our first European tour last year and it's being released a week before starting our second one. These Ricarda Cometa 2 vibes will be brought to Scandinavia, Germany, Austria, Czech Republic, and Poland during June. And we are all worked up for that."
Ricarda Cometa 2 available digitally and a in a limited CD run via Nefarious Industries, and can be found at the label HERE and Bandcamp where the album is streaming HERE. A cassette version is also available through Vestibular Records.
RICARDA COMETA Tour Dates:
6/09/2018 Kafe Haerverk – Oslo, NO
6/11/2018 Galleri 21 – Malmö, SE
6/13/2018 KoncertKirken – Copenhagen, DK
6/15/2018 Grandhotel Cosmopolis – Augsburg, DE
6/16/2018 Import-Export – Munich, DE
6/18/2018 Celeste – Vienna, AT
6/20/2018 Der Bloede Dritte Mittwoch – Vienna, AT
6/22-23/2018 noise party vol. x (Noise Assault Agency) – DobÅ™ejice, CZ
6/25/2018 Czech Music Information Centre – Prague, CZ
6/27/2018 6 Dzielnica – Łódź, PL
6/28/2018 Chlodna-25 – Warsaw, PL
6/29/2018 Kulturhauz – Torun, PL
6/30/2018 CKN Centrala – Gorzów, PL
7/02/2018 Kühlspot – Berlin, DE
Noisey offers in part, "RICARDA COMETA started out as a trio, but they've been a duo since 2017. And it's not as if Tatiana Heuman and Jorge Espinal need another set of hands to complete their signature sound, which is based on an entirely original blend of dissonance, improvisation, muscle, brains, and above all, rhythm–that phenomenal cadence that generic noise rock generally lacks, and which goes much further than mere repetition of beats and noise patterns. RICARDA COMETA has it, and it's damn good." PopMatters remarks on the album, "The eleven-song collection takes listeners on a wild, noisy ride that involves that never loses its focus on Latin-inspired rhythms, but which ultimately sends them through the musical grinder a few dozen times along the way. If listeners found the herky-jerky twists and turns of math rock or Mr. Bungle challenging, RICARDA COMETA take these musical complexities to new heights here. But these compositions are about more than impressing the audience with freakish time changes or tempo shifts or melodic maneuvers that seem to contradict all we know about melody."
With their premiere of the album's "Panca Y Piquín" Treble noted, "The track is minimal but intense, showcasing a woozy instrumental style that showcases a heavy no wave influence as well as a more powerful indie sound that recalls the likes of Battles and Gnarwhal. The duo pulls and twists melody into odd shapes and urgent rhythms. It's tense, strange, mangled and wiry music that hits hard but challenges conceptions of what rock music should be. If this is even rock music." A Closer Listen's intense review praises, "Ricarda Cometa 2 is even shorter than its predecessor, but it is with great admiration that I say that it is more. More intricate, more intense, more punishing and powerful… it is, in other words, more alive, and that's saying a hell of a lot. Let yourself loose, and dive into the eyes and teeth of those body parts you've never cared to listen to, let yourself destroy the memory that impairs their free movement, let your experience be renewed."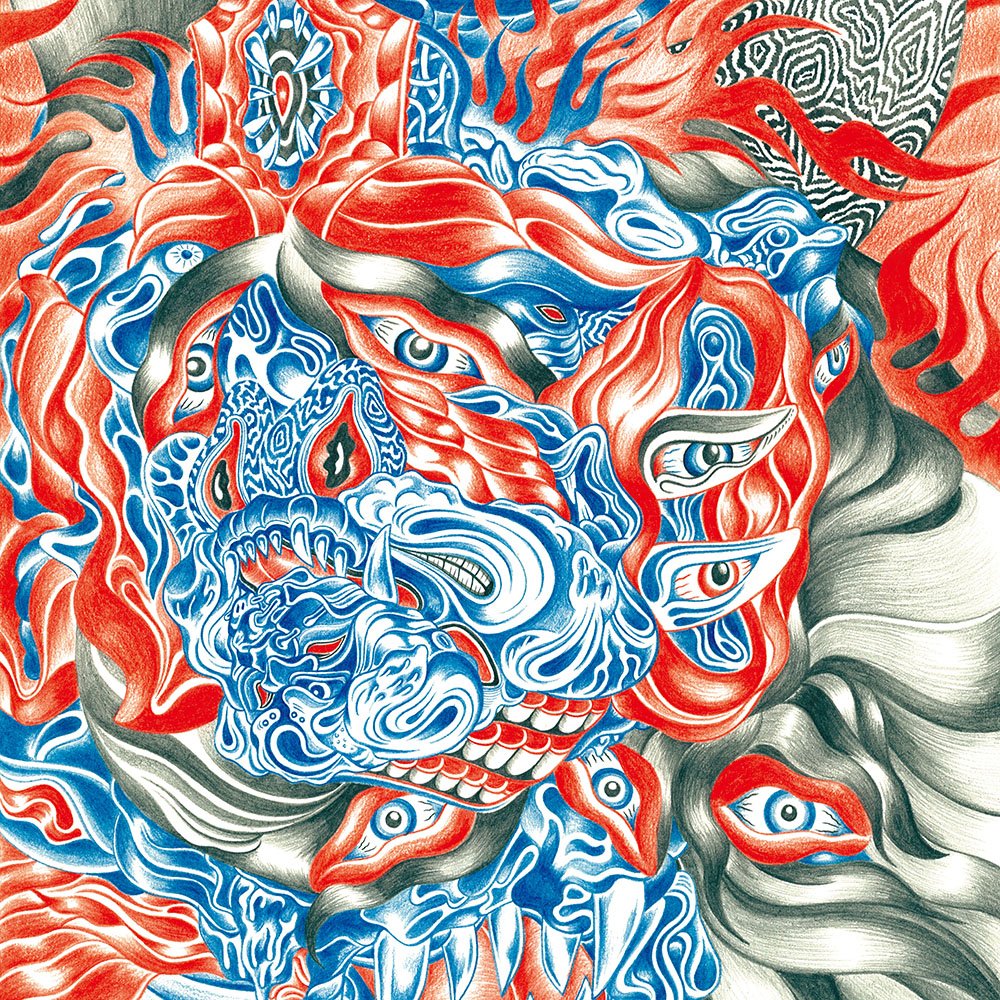 https://www.ricardacometa.com
https://www.instagram.com/ricardacometa
https://www.facebook.com/cometa.ricarda
https://ricarda-cometa.bandcamp.com
https://www.youtube.com/user/ricardacometa
http://nefariousindustries.com
http://www.facebook.com/NefariousIndustries
http://www.twitter.com/NefariousInd