Argentine-Peruvian duo RICARDA COMETA will release their new album, Ricarda Cometa 2, in June through Nefarious Industries, in conjunction with the band's upcoming European tour. An advance preview of the album's intense world music rhythms and diverse realms of songcraft has been issued through a premiere of the track "Galgo Tuerto" at New Noise Magazine.
Formed in 2009, RICARDA COMETA performed and recorded as a trio until early 2017 when the band was reborn as a duo comprised of Tatiana Heuman and Jorge Espinal. 2017 was a busy year for RICARDA COMETA, marking their first outing as a duo, as well as their first European tour in June and July, which saw them visiting Germany, Austria, Czech Republic, Poland, Croatia, Serbia, and Macedonia. As the new format grew stronger the music turned increasingly dynamic and visceral, and in September 2017 they returned to the studio to record Ricarda Cometa 2.
The fully improvised Ricarda Cometa 2 explodes with the band's singular blend of ritual soundscapes, mutant noise, and dancing tropical grooves. Percussive guitar lines zigzag, intersect, and intertwine with explosive and precise drums and percussion. Delivering eleven tracks in twenty-four minutes, the interplay between Heuman and Espinal is engrossing and immersive. Influenced by no-wave, math rock, African, Latin, and Asian ritual music, RICARDA COMETA is always exploring and expanding through improvisation the sounds that inhabit the verge of rhythm and noise. The record was recorded by Sam Nacht at Estudio Libres in Buenos Aires, Argentina, mixed and mastered by Jorge Espinal, and completed with appropriately vibrant cover art by Hideyuki Katsumata.
With the debut of the album's first single, RICARDA COMETA offers of the song, "'Galgo Tuerto' came out during the first day of recording. We had just returned from an intense European tour, so we were kind of on-point and worked up. As a band that mainly works with improvisation, we never know the outcome of what we are going to play. But our main goal is always that the music that is being created feels like a song. Of course, we are talking about a song that we are not going to be able to play ever again."
Stream RICARDA COMETA's "Galgo Tuerto" at New Noise Magazine RIGHT HERE.
Nefarious Industries will release Ricarda Cometa 2 on June 1st through digital providers and with a limited CD pressing; find preorders at the label HERE and Bandcamp HERE. A cassette version will also see release on Vestibular Records.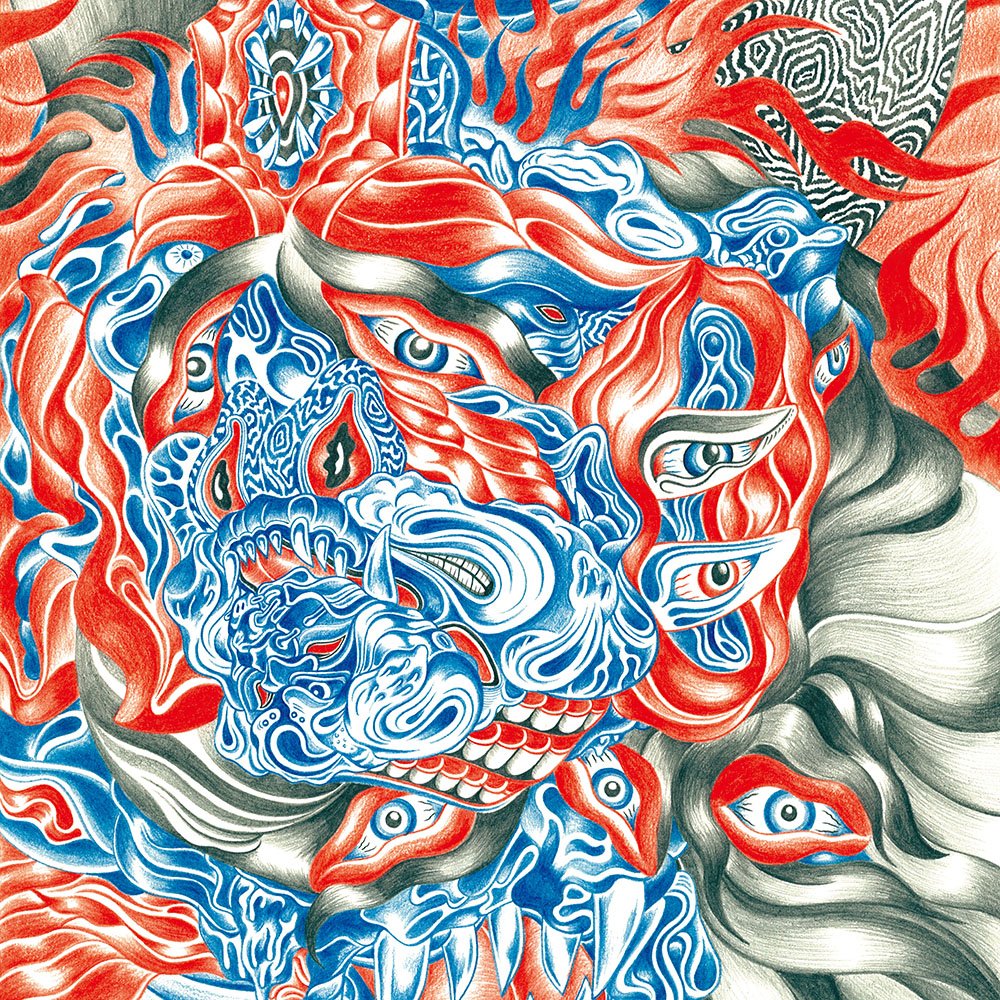 Ricarda Cometa 2 Track Listing:
1. Alambres
2. Galgo Tuerto
3. Soltá El Bambú
4. Panca Y Piquín
5. Bancá, Tu Tranquilo
6. Estoy Afuera
7. Echando Unos Taquitos
8. Chapulines
9. Dale Mecha
10. Anti Gas
11. Cerrajero Sin Talento
In conjunction with the release of the new album, RICARDA COMETA will return to Europe on tour through most of June. While the dates are still being finalized, the current routing begins in Oslo on June 9th and runs through June 29th, ending in Torun, Poland. The routing will be finalized in the days ahead.
RICARDA COMETA Tour Dates:
6/09/2018 Kafe Haerverk – Oslo, NO
6/13/2018 KoncertKirken – Copenhagen, DK
6/15/2018 Grandhotel Cosmopolis – Augsburg, DE
6/16/2018 Import-Export – Munich, DE
6/18/2018 Celeste – Vienna, CH
6/20/2018 Der Bloede Dritte Mittwoch – Vienna, CH
6/22-23/2018 noise party vol. x (Noise Assault Agency) – ÄŒeské BudÄ›jovice, CZ
6/25/2018 Czech Music Information Centre – Prague, CZ
6/27/2018 6 Dzielnica – Łódź, PL
6/28/2018 Chlodna 25 – Warsaw, PL
6/29/2018 Kulturhauz – Torun, PL
"RICARDA COMETA is playing music that is as visceral as a punch to the gut, twisting and breaking all sorts of rhythms from Latin America in an avant-garde way that sets them far apart from the current generation of re appropriators of such traditions, whether they come from the 'punk' milieu or the electronic scene. Improvisation is the key here, damaging all the commonplace elements into something new and harder-hitting, freeing them violently into a wilderness of noise and lo-fi production, de-colonizing them into a dance-party savage with color and deformed shapes." – A Closer Listen
" RICARDA COMETA are a mixed Argentine-Peruvian improv group whose 'Empina el Codo' sounds like a broken, two guitar samba school, a parade that perpetually moves at right angles to itself. Percussive sounding guitar lines zigzag, intersect and occasionally intertwine, stubbornly refusing to follow the martial sounding drum rolls trying to hurry them on." – The Wire
RICARDA COMETA:
Jorge Espinal – guitar
Tatiana Heuman – drums
https://www.ricardacometa.com
https://www.instagram.com/ricardacometa
https://www.facebook.com/cometa.ricarda
https://ricarda-cometa.bandcamp.com
https://www.youtube.com/user/ricardacometa
http://nefariousindustries.com
http://www.facebook.com/NefariousIndustries
http://www.twitter.com/NefariousInd