Following the June release of their latest album, Ricarda Cometa 2, and the corresponding European tour in support of the record, Argentine-Peruvian improvisational instrumental duo RICARDA COMETA has just issued a live video of an entire live set. In related news, drummer Tatiana Heuman is visiting the US to promote her new solo LP and is performing throughout the Northeastern US over the coming weeks.
Influenced by no-wave, math rock, African, Latin, and Asian ritual music, RICARDA COMETA continually explores and expands their sound which lies on the verge of rhythm and noise, the interplay between members Tatiana Heuman and Jorge Espinal completely engrossing and immersive. The fully improvised and instrumental Ricarda Cometa 2 explodes with their singular blend of ritual soundscapes, mutant noise, and dancing tropical grooves. Percussive guitar lines zigzag, intersect, and intertwine with explosive and precise drums and percussion. With eleven tracks in twenty-four minutes, the record recorded by Sam Nacht at Estudio Libres in Buenos Aires, Argentina, mixed and mastered by Jorge Espinal, and completed with appropriately vibrant cover art by Hideyuki Katsumata.
RICARDA COMETA played live extensively across Europe in support of Ricarda Cometa 2, with a nearly month-long tour during June and July. Upon their return to South America after the tour, the band played several summer shows throughout their native continent. The new live video was catpured during this run, at an intense August show at Centro de Arte Sonoro in Buenos Aires, Argentina. The video was filmed by Christian Nicolas Bravo López, Florencia Curci, and Marcelo Heuman, and shows the band's incredible interplay in an up-close and intimate setting.
See the RICARDA COMETA live set now at THIS LOCATION.
Ricarda Cometa 2 is available digitally and a in a limited CD run via Nefarious Industries. Place orders at the label webshop HERE and Bandcamp where the album is streaming HERE.
The newly-released live video was filmed at one of RICARDA COMETA's final shows of the year, as they prepare to enter the studio again in the coming months to record their follow-up album for release in 2019. Stand by for further updates in the months ahead.
Drummer Tatiana Heuman has just released a mind-numbingly original new solo album, QEEI, through the label Astro Nautico. She will be doing a brief tour throughout the Northeastern US, where she'll cross paths with several Nefarious Industries artists and much more. See the confirmed dates at her official website HERE and stream/purchase the album HERE.
Noisey notes that RICARDA COMETA's signature sound is, "based on an entirely original blend of dissonance, improvisation, muscle, brains, and above all, rhythm–that phenomenal cadence that generic noise rock generally lacks, and which goes much further than mere repetition of beats and noise patterns. RICARDA COMETA has it, and it's damn good." The Quietus' review included, "Ricarda Cometa 2 is wholly instrumental, but its arrangements are lyrical and florid. Heuman can play like a proto-free jazzer or Valerie Scroggins from ESG, frequently in the same movement; Espinal shreds the demarcation between rhythm and melody with a playing style that compares to Captain Beefheart, Bill Orcutt, Arto Lindsay and, especially, US Maple's Mark Shippy." A Closer Listen praised in part, "Ricarda Cometa 2 is even shorter than its predecessor, but it is with great admiration that I say that it is more. More intricate, more intense, more punishing and powerful… it is, in other words, more alive, and that's saying a hell of a lot."
PopMatters remarks on the album, "The eleven-song collection takes listeners on a wild, noisy ride that involves that never loses its focus on Latin-inspired rhythms, but which ultimately sends them through the musical grinder a few dozen times along the way. If listeners found the herky-jerky twists and turns of math rock or Mr. Bungle challenging, RICARDA COMETA take these musical complexities to new heights here." Treble called their output, "minimal but intense, showcasing a woozy instrumental style that showcases a heavy no wave influence as well as a more powerful indie sound that recalls the likes of Battles and Gnarwhal. The duo pulls and twists melody into odd shapes and urgent rhythms. It's tense, strange, mangled and wiry music that hits hard but challenges conceptions of what rock music should be. If this is even rock music."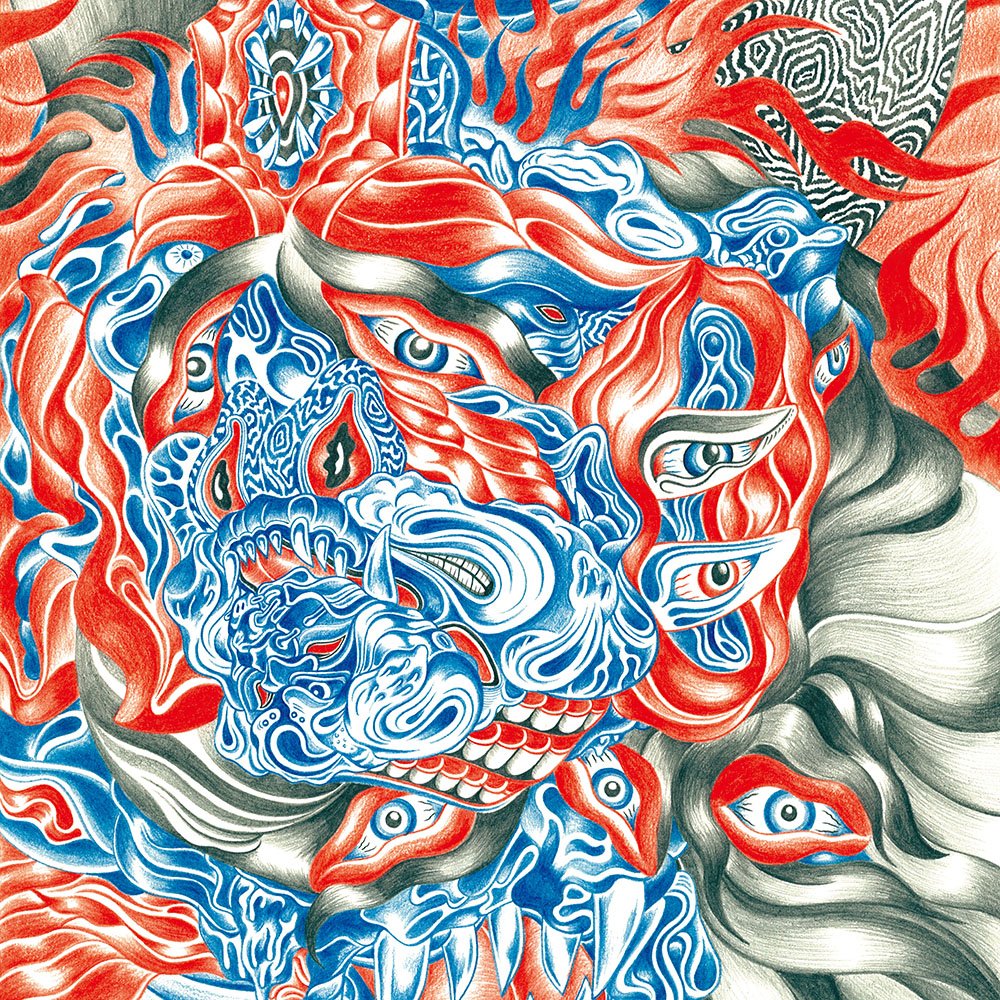 https://www.ricardacometa.com
https://www.instagram.com/ricardacometa
https://www.facebook.com/cometa.ricarda
https://ricarda-cometa.bandcamp.com
https://www.youtube.com/user/ricardacometa
http://nefariousindustries.com
http://www.facebook.com/NefariousIndustries
http://www.twitter.com/NefariousInd
https://nefariousindustries.bandcamp.com