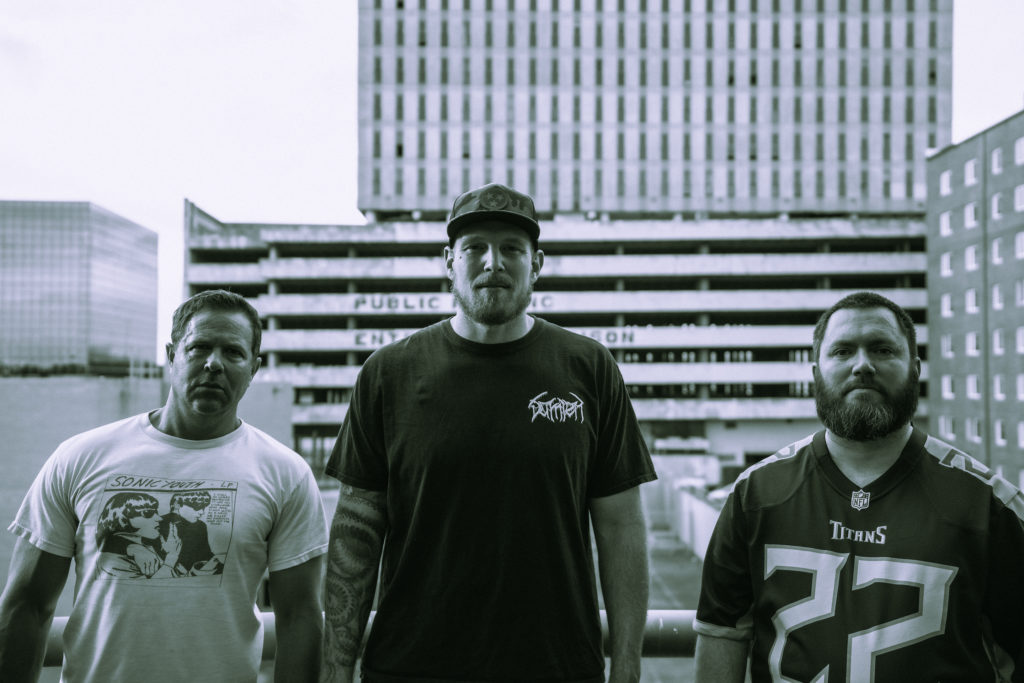 photo by Matt Wood
Memphis metallic hardcore outfit RESERVING DIRTNAPS will deploy their merciless new EP, Another Disaster, through WAR Records next week. With the release date closing in, BrooklynVegan is hosting the premiere of new single, "Blood On The Walls," which features guest vocals from Patric Gardner of Baltimore hardcore crew Queensway.
Recorded live for maximum effect by Alan Burcham at A.B. Recordings, Another Disaster was mastered by Brad Boatright at Audiosiege (Obituary, Nails, Integrity) and completed with artwork by Linas Garsys (American Nightmare, Ceremony, World Be Free).
Guitarist Paul Doherty writes, "'Blood On The Walls' is a song we had written as a full-on RESERVING DIRTNAPS song, then re-purposed it for our collab with Tom Skeemask, but always intended to release it in its original form using Brandon's original lyrics. It made sense to use a different guest vocalist though to maintain the level of hype that Tom brought to the track, and Patric from Queensway was one of the first people that came to mind. Pat has a really unique style with a lot of crazy influences and brings a shitload of flavor to the table, and he loved the original collab with Tom so it felt like a no-brainer to ask him. He immediately said yes, and from the minute he sent back his recorded parts, we just couldn't be happier with the results. That dude just does things with his voice that nobody else does, he will go down in history as a legendary hardcore vocalist, and it was an honor to have him guest on this track."
Vocalist Brandon Pearce offers, "When writing the lyrics for 'Blood On The Walls,' I picked up a book called The Century by Peter Jennings and Todd Brewster which is a rundown of the 1900s. I didn't read it cover to cover but I scanned through the entire book in a few hours which led me to this line that stated, 'both politics and technology had made this the killing century.' That statement isn't very surprising but to read it stated that plainly was very heavy.
I wrote the lyrics before we did the song with Tom Skeemask so when I knew Patric from Queensway was going to hop on the track I figured it would be really strong to have him do a second part towards the end right before the breakdown hits. We trade off on the lines, 'the fatal flaws of man / forever reside / the fatal flaws of man / lead to demise.'"
I am extremely grateful that I have no firsthand experience of military invasion or full-blown civil war, but the last 120 years of life on Earth has brought these events to hundreds of millions of people. Despite all our technological advancements and improvements to civilization there are dangerous and murderous elements of the human mind that we will never move past. The lyrics of this song are trying to grapple with the tragedy and hope of life, the history that lead us to this point, and like the closing lines state the sobering reality that, 'these wounds still yet healed / bodies pile forever still / no mercy waits / at the end of the line.'"
BrooklynVegan writes in part, "The song is bone-crushing metallic hardcore and a very promising taste of this EP, as you can hear for yourself…"
Stream RESERVING DIRTNAPS' "Blood On The Walls" RIGHT HERE.
Another Disaster will see release on 7″ vinyl and digital platforms next Friday, August 21st. Find reorders at the WAR Records webshop HERE, Bandcamp HERE, and iTunes HERE.
Stand by for an official video and more to post over the coming weeks.
Welcome to 2020. Welcome to a year of record unemployment, a global pandemic, rampant top-down racism, unchecked police brutality, and a general dread that Another Disaster is only moments away. What is it that the modern world revealed? Where is our shining beacon of progress? A wise man once said that the future isn't coming. RESERVING DIRTNAPS is happy to provide the aural segue into nothingness. This is music as heavy as the year it was released in. This is that Memphis shit. This is Another Disaster. The latest chapter for a city and a scene known for producing and supporting devastating hardcore.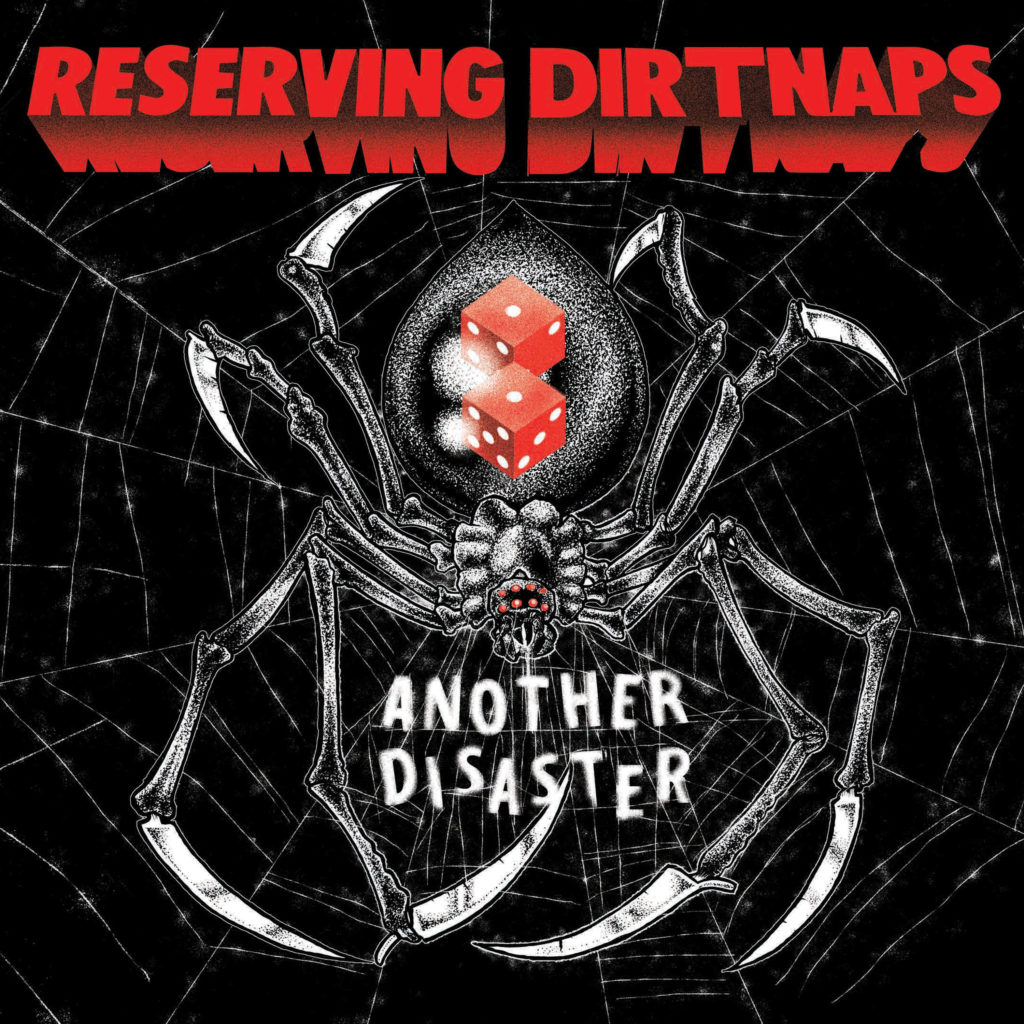 http://twitter.com/rdirtnaps901
http://reservingdirtnaps.bandcamp.com
http://www.facebook.com/RESERVINGDIRTNAPS901
http://www.war-rec.com
http://www.facebook.com/WARRECORDS.HC
http://www.instagram.com/WARRECORDS
http://www.twitter.com/WARRECORDS1