Upcoming on Regain Records:

ARISE
The Reckoning
Hailing from Gothenburg, Sweden, ARISE are best described as a cross between At The Gates, Hypocrisy and Carcass with a touch of Bay Area-style thrash. The Reckoning is the band's long-awaited fourth full-length. Recorded at Studio Mega, the 10-track disc features guest appearances by Jonas Kjellgren (Scar Symmetry, Carnal Forge), Mikael Stanne (Dark Tranquillity) and Jake Fredém (Nostradameus) and blistering artwork by Chad Michael Ward.
http://www.ariseonline.com
http://www.myspace.com/ariseonline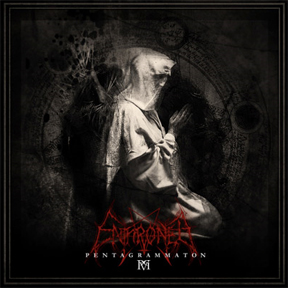 ENTHRONED
Pentagrammaton
ENTHRONED, one of the first true Belgian black metal acts, present their ninth full-length with Pentagrammaton. A hellish storm of blasting beats that cruise along like with warhead aggression, ENTHRONED's sinister brand of black metal is powered by a diabolical aura that is theirs and theirs alone. Scathing and hate-filled, Pentagrammaton is a good example of exactly what a good black metal should sound like.
http://www.myspace.com/enthronedhorde
http://www.enthroned.be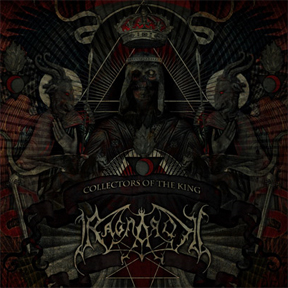 RAGNAROK
Collectors Of The King
The godless heathens in Norway's RAGNAROK ("doom of the gods") proudly carry on the touch of early Satanic black metal. Forever influenced by the infernal rumblings of bands like Bathory, Venom and early Sodom, Collectors Of The King is RAGNAROK's sixth studio outing. Recorded at Endarker Studios by MARDUK bassist Devo Andersson, this album is a true black metal assault for fans of Darkthrone, Satyricon and Taake that will make you weak in the knees and rot your belly.
http://www.ragnarokhorde.com
http://www.myspace.com/ragnarok

TRIDENT
World Destruction
TRIDENT is a new project formed by Johan Norman (Soul Reaper, ex-Dissection) and Tobias Sidegård (Necrophobic). Rounded out by Jonas Blom (Grief Of Emerald), Alexander Friberg (Necrophobic) and Ewo Solvelius, TRIDENT spew extreme unapologetic blackened death metal for fans of Dissection, Necrophobic and early Morbid Angel. World Destruction is the band's debut and offers Satanic music for Satanic people. The record was engineered by Andy LaRouque (King Diamond) and Nico Elgstrand (Entombed) and features artwork by Marcelo of P2R Design (Lord Belial, Belphegor, Vader).
http://www.myspace.com/tridentofficial
http://www.trident666.com
Interviews on all bands are available via Earsplit.
http://www.myspace.com/regainrecords
http://regainrecords.com