photo by Michał Xaay Loranc
No Clean Singing is hosting the exclusive advance stream of "Les Ruines De Pompei" by Krakow, Poland-based death metal outfit REDEMPTOR – unifying current and former members of Decapitated, Vader, Hate, Sceptic, Sothoth, Banisher, Deivos, and more. The track precedes the band's new album Agonia, nearing release next week through Selfmadegod Records.
REDEMPTOR's first new full-length in four years, the successor to their well-received Arthaneum album, Agonia delivers nine new tracks of technical, heavy, and atmospheric death metal heavily influenced by Gorguts, Morbid Angel, Immolation, and Death. With the drums recorded at dMb Studio, the album was recorded, mixed, and mastered at Zed Studios by Tomasz Zalewski (Decapitated, Kat, Deivos), and completed with artwork by the band's vocalist Michał Xaay Loranc, known from his work for Behemoth, Necrophagist, Nile, Abysmal Tortment, and many more. Additionally, Agonia features guest contributions of viola from Monika Boroni and orchestral arrangement by Dominik Wawak on the song "Debris."
Alongside the "Les Ruines De Pompei" premiere, REDEMPTOR's Michal "Xaay" Loranc delves, "I could boast that not a groan or cry of fear escaped me in these perils, but I admit that I derived some poor consolation in my mortal lot from the belief that the whole world was dying with me and I with it. It's hard to imagine the hell that unleashed over Pompei and Herculaneum. Especially if you consider that you've been there in 79 A.D., with no mobile, fast car or army vehicles coming to save your ass… Well, there was a man, Pliny the Elder, commander of the fleet, who went to rescue people on the coast. There was no happy ending once he arrived there… His story has been the main inspiration for the theme. This song is a threnody for an individual, who realizes that there is no chance to escape from the jaws of a greater force. He chooses not to flee, holds the ground to write down his last thoughts with hope that his words will be found by descendants. It's our dismal salute to all people who have chosen duty and responsibility over their personal chance of survival."
With the song's debut, No Clean Singing writes, "The sound is immense and immersive, with a dramatic sweep and a titanic impact. It jolts and jars the senses, creating an atmosphere of imminent and frightening calamity, but the ring of piano keys carries a mood of confusion and loss through that grand and disturbing tumult and all the savage snarls. The music softens, combining syncopated beats with ringing keys and macabre gasps, as if confronting its protagonist with a terrible decision."
Stream REDEMPTOR's "Les Ruines De Pompei" first through No Clean Singing now at THIS LOCATION.
Selfmadegod Records will release Agonia December 3rd on CD, LP, and digital platforms. Find preorders at the label webshop HERE and Bandcamp HERE. Also watch the official video for "Potion Of The Skies" HERE.
REDEMPTOR was formed in 2001 by Daniel Kesler (Only Sons, Sothoth ex-Sceptic), recording two demos in its first lineup. The debut album, None Pointless Balance, was recorded in 2005, while the band played many concerts, paving the way for a new chapter of their activity.
2007 brought with it revolutionary changes in the lineup, with well-known Polish artists such as vocalist Michał Xaay Loranc (responsible for the graphics of Nile, Pestilence, and many others), drummer Jakub Chmura (Sceptic, Thy Disease), guitarist Konrad Rossa (Decrepit Birth, Decapitated, Sothoth), and bassist Andrzej Pichlinski (Privateer) joining the band, recording the new demo, Nanosynthesis, performing together through 2010.
In 2011, Hubert Więcek (Banisher, ex-Decapitated, ex-Acid Drinkers) replaced Konrad Rossa on guitar and Piotr Tokarz joined on bass. In this lineup, REDEMPTOR played many concerts and recorded the 4th Density EP. In 2014, longtime drummer Jakub Chmura left the band, his place was taken by Kerim Lechner (ex-Decapitated, Septicflesh) as session drummer, and recording on the band's self-released second full-length, The Jugglernaut, which was very positively received by fans and critics alike.
The next few years of the band's activity marked a new era and a significant change of musical direction. In 2017 the band signed with Polish label Selfmadegod Records, releasing their third album, Arthaneum. At this time, Paweł Pavulon Jaroszewicz – then performing with Vader, Decapitated, Hate, and Antigama – became the new drummer, and Arthaneum was realized as the band's greatest success, the album receiving enthusiastic reviews and greatly expanding their fanbase.
In 2018, Selfmadegod released The Becoming [2005-2011], a collection of REDEMPTOR recordings which compiles a reissue of None Pointless Balance, the Nanosynthesis demo, and the 4th Density EP. Now, as 2021 draws to a close, the band delivers their massive Agonia LP via Selfmadegod, with drums recorded by Daniel Rutkowski (Hate) bass from Kamil Stadnicki (Deivos, Ulcer, Only Sons).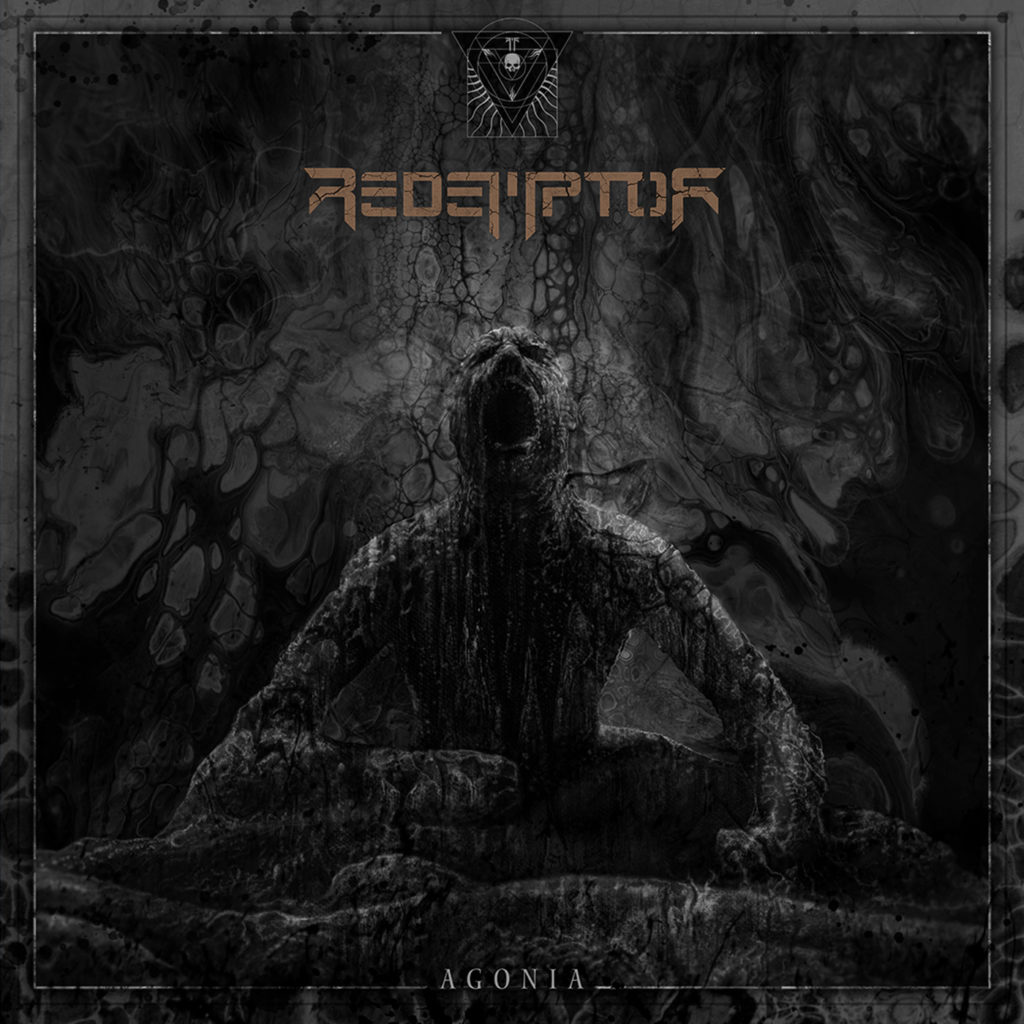 http://www.facebook.com/redemptorPL
https://redemptorpl.bandcamp.com
http://www.youtube.com/user/Redemptorband
https://selfmadegod.com
https://www.facebook.com/Selfmadegod
https://selfmadegod.bandcamp.com
https://www.instagram.com/selfmadegod_records
https://www.youtube.com/user/SelfmadegodRecords
https://twitter.com/selfmadegodrec