Arlington, Texas-based speed demons, RABID FLESH EATERS, are pleased to unveil the sonic evils of their latest full-length, Reign Of Terror. Produced by the late great Mike Scaccia (Rigor Mortis, Ministry), and featuring a guitar solo by Scaccia on opening track, "Lycanthrope," Reign Of Terror spews forth nine ravenous tracks centered around lycanthropy, societal decline, the psychology of terrorists and serial killers and imminent doom.
Reign Of Terror will be self-released on April 15th, 2016, the date Scaccia agreed to produce the record five years earlier.
Sample fourth assault, "Psychotic Episode" below:
Reign Of Terror Track Listing:
Lycanthrope (feat. Mike Scaccia)
Gridlock
Industry Killers
Psychotic Episode
B.T.K.
Morbid Beast
No Escape (From Murder House)
The American Dead
Reign Of Terror
Killing as one, the current RABID FLESH EATERS lineup features guitarist Mike Taylor, bassist John Hill, vocalist Ricky Wilson and drummer Ed Velez. Loosely forged in 1986 but officially animated in 2010 when the band was asked by Bruce Corbitt (Rigor Mortis, Warbeast) to perform a benefit show for the late Ab Greig, owner of the legendary Fort Worth restaurant-turned-music venue, Joe's Garage.
Reign Of Terror will come available in two different cover variants – one in blue and one in red. To preorder the red version via Amazon (which includes a download of bonus track "Camber Of Pain") point your browser to THIS LOCATION. For the blue version, go HERE. To order via iTunes, go HERE for red and HERE for blue.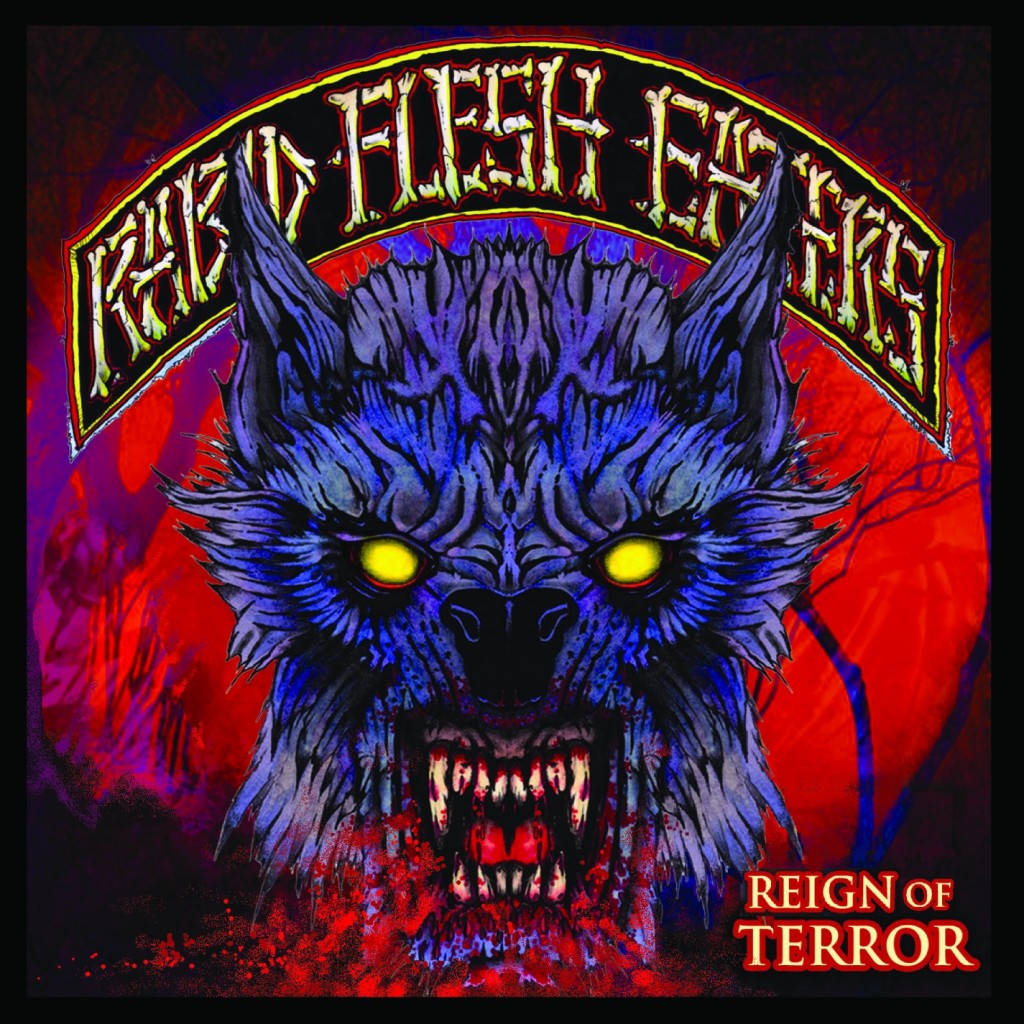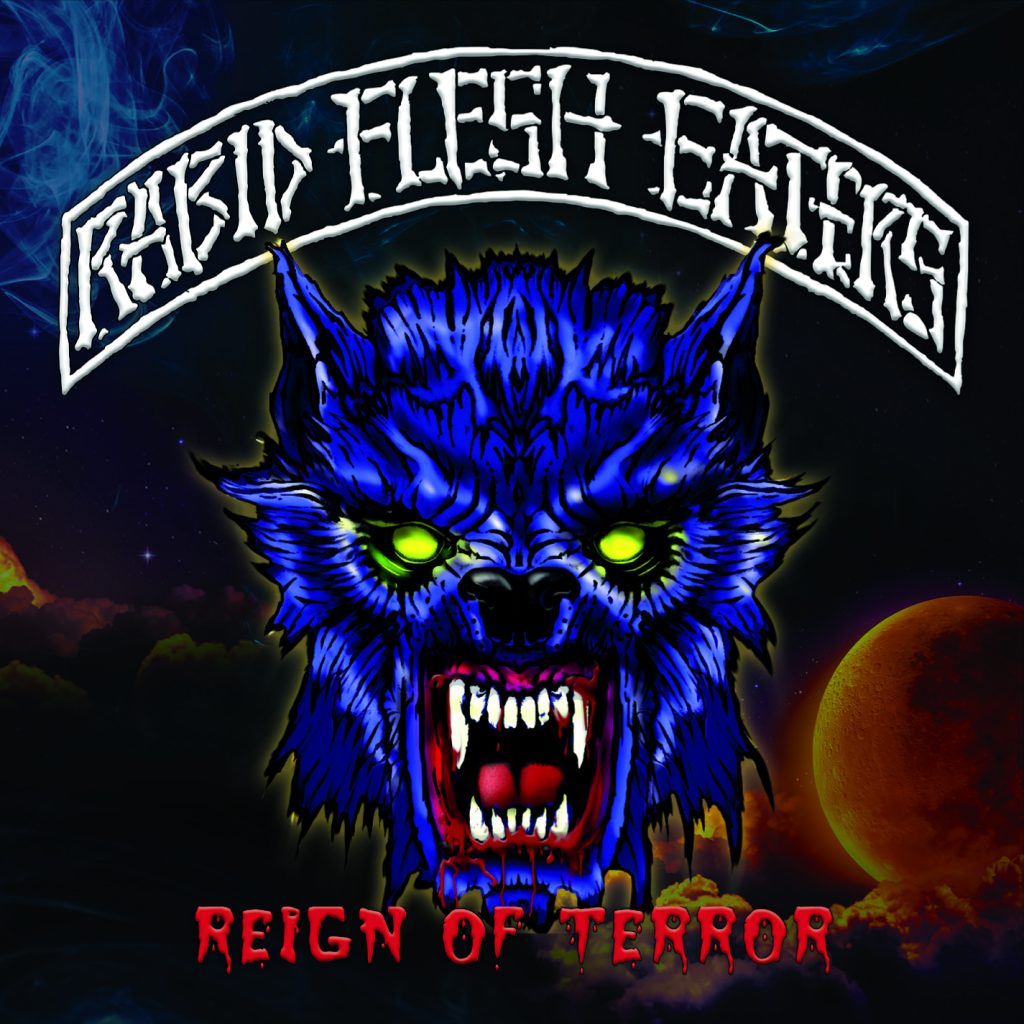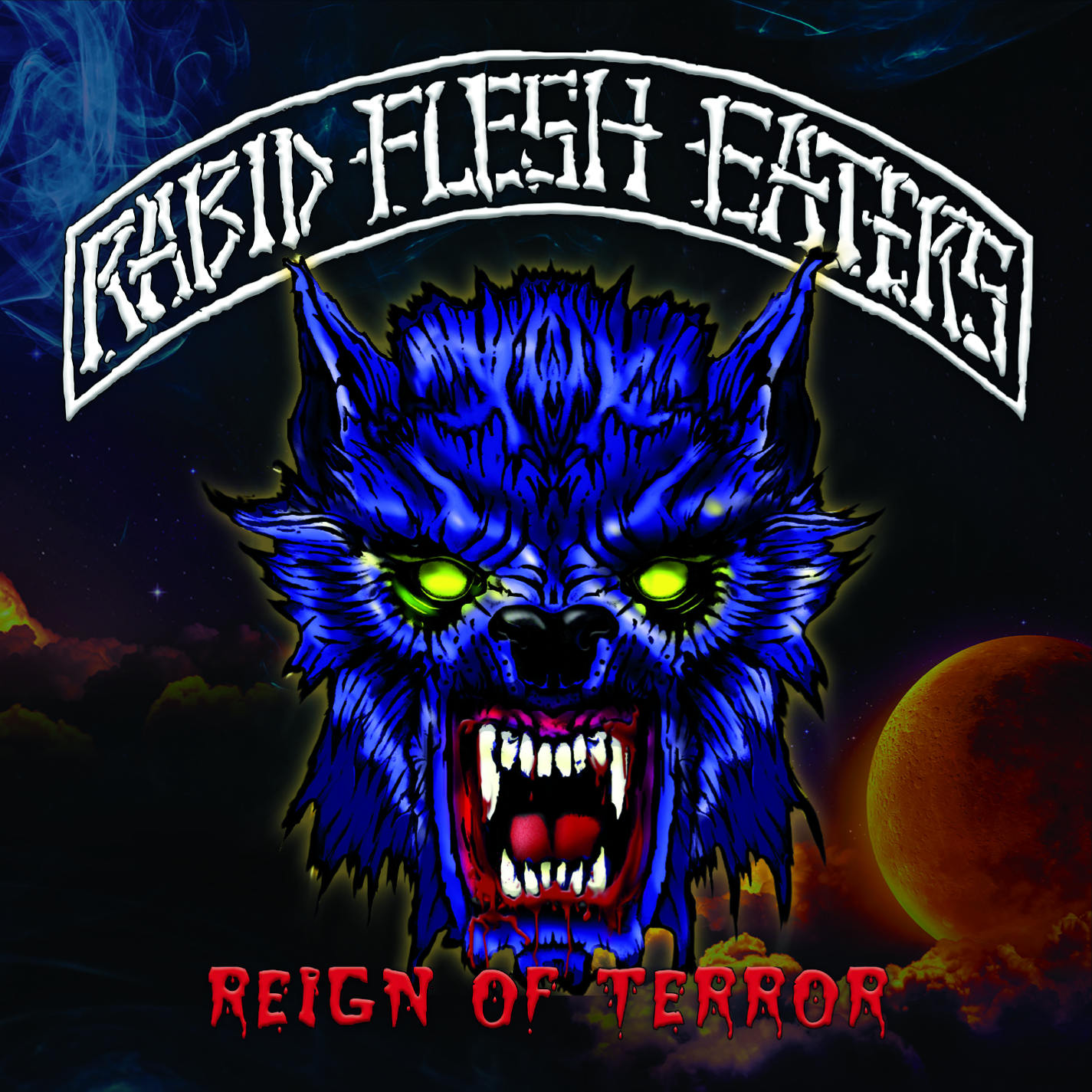 http://www.facebook.com/Rabid-Flesh-Eaters-Official
Mike Scaccia Foundation for Heart Disease – http://www.rocktheheart.org