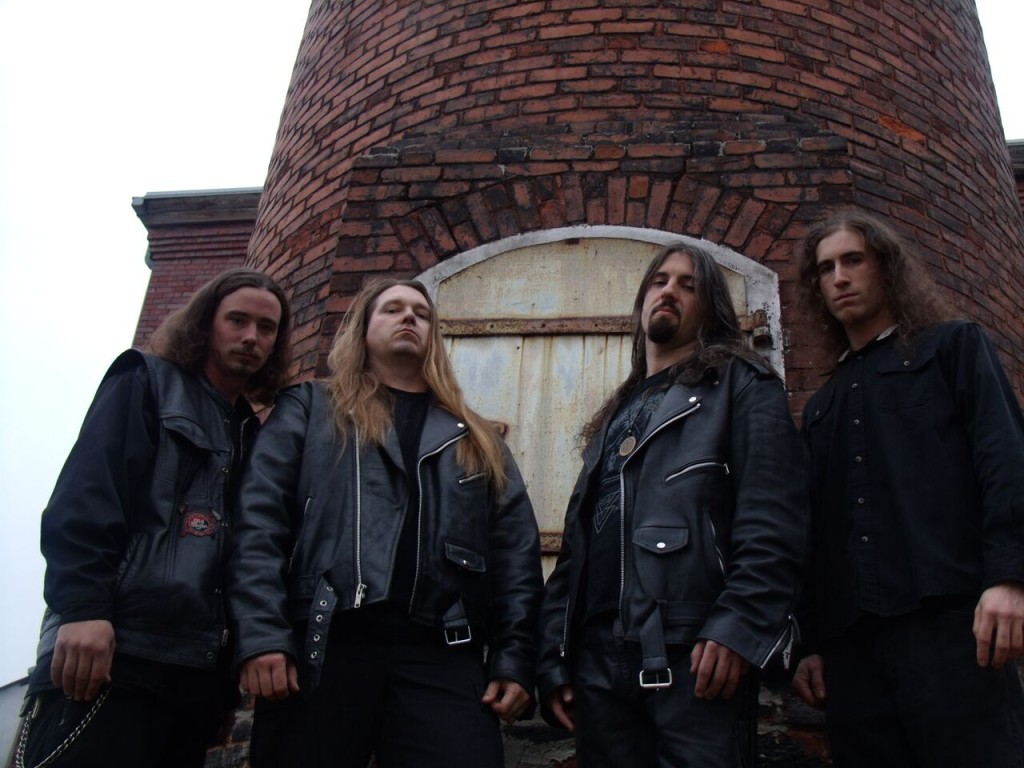 Extreme metal legion QUINTA ESSENTIA will unleash their eagerly-awaited Initiates Of The Great Work full-length next month via Deathgasm Records.
The band's first studio release since 2008's Deathgasm/Ibex Moon-issued Archetypal Transformation, Initiates Of The Great Work was recorded and engineered by former drummer Lance Wright (former touring drummer for Vile, guitarist for Epoch Of Unlight et al) at Stargate Studios in Huntsville, Alabama and mixed by Wright and Colin Davis (Vile). Their most industrious work to date both musically and thematically, the record centers itself around alchemy, electromagnetic energy, the illusions manifested in our culture, expanded consciousness, and enduring the long journey while many aspects of modern culture seek to convince us how insignificant we are as beings. Just as the opening track "The Wanderer Travels" foretells, QUINTA ESSENTIA voyages with no regard for compromise to fit into subgenres or niches, crushing boundaries with aggressive, mystical art that hails the old ways of traditional metal while pushing forward into uncompromising territories.
Initiates Of The Great Work will see release via Deathgasm on July 29th, 2016. Preorders are currently available at THIS LOCATION where you can sample fourth movement, "Master Of Masters."
Initiates Of The Great Work Track Listing:
The Wanderer Travels
The Stone As A Key
Flight Without Form
Master Of Masters
Mystical Union
Lunar Power
Linear Articulation Of Intent (Instrumental)
Initiates Of The Great Work
The Elixir Of Liberation
Primal Sorcery Incarnate (Outro)
Forged in 2004, QUINTA ESSENTIA is a North American extreme metal band from the Southern United States. Since their earliest beginnings, the band's lyrical direction has been focused around the ethereal dark matter background holding the celestial bodies into place, as well as touching on subjects revolving around transcendence, philosophy, and mysticism. The steps of the alchemical transformation and the changing of the material existence into one of growth and transformation has played a large role in themes while also hinting at the cover up of the true human potential.
Recording lineup:
Jason Flippo – guitar, vocals, bass
Matt Barnes – guitar
Eric Gordon – drums
Live lineup:
Jason Flippo – guitar, vocals
Matt Barnes – guitar
Eric Gordon – drums
Josh Coleman – bass
http://www.facebook.com/quintaessentiaofficial
http://www.quintaessentia.net
http://www.deathgasm.com
http://www.facebook.com/deathgasmrecords
http://www.deathgasmrecords.bandcamp.com