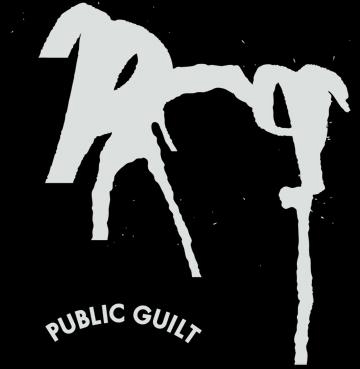 After seven active years, from 2004 through 2011, and the last two spent on hiatus, Baltimore-based independent label Public Guilt is officially closing its doors this year. Public Guilt had a great run, having disbursed thirty-five unique and eclectic releases from some incredible artists including Aluk Todolo, Aun, The Psychic Paramount, Zu, Strotter Inst., Cream Abdul Babar, Destructo Swarmbots, Terminal Lovers, Darsombra, and many others.
While we're sorry to see the label coming to an end, we're also excited to announce that Public Guilt is selling off its back catalog and many distro items at super low prices, with CD's starting at $1, 7″s starting at $1 and LP's starting at $5. Help the label clear out some space and explore some unique artists while adding a few pieces to your collection now while the stock lasts!
Check out the full Public Guilt label discography HERE and scan the substantial list of killer on-sale titles RIGHT HERE.
http://www.publicguilt.com
https://www.facebook.com/publicguilt