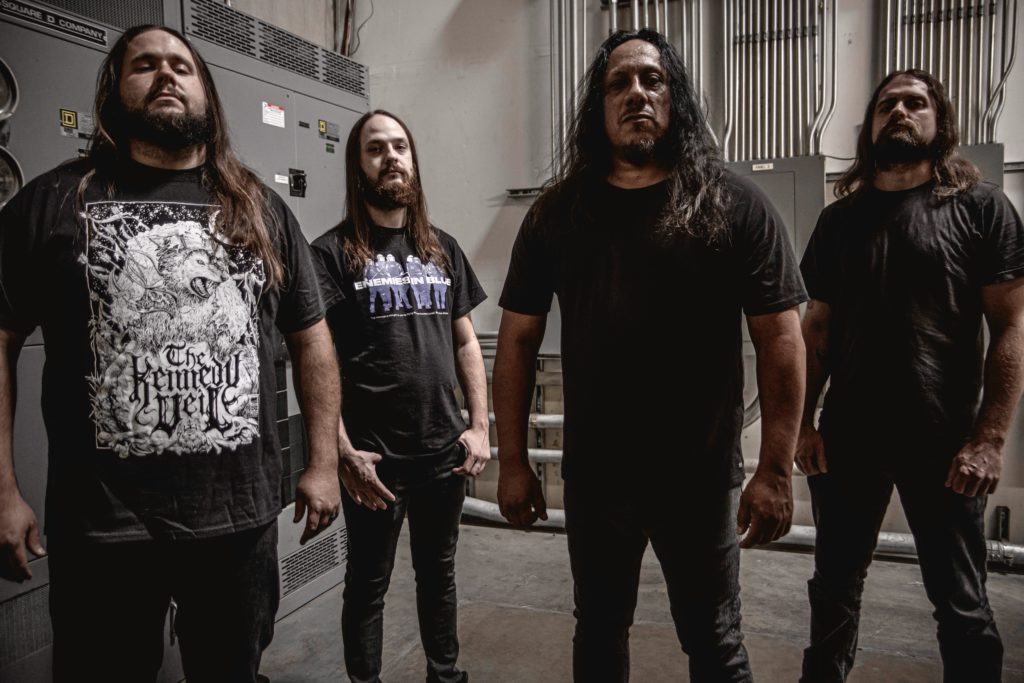 photos by Michael Alvarez
Long-running Sacramento, California thrash metal crew PSYCHOSOMATIC announces their first East Coast tour dates in years as they prepare to launch Escaping The Prison Tour 2023 this October.
The upcoming trek marks PSYCHOSOMATIC's first tour since the release of their crushing seventh LP, The Invisible Prison, which saw release through Nefarious Industries at the height of the pandemic lockdowns to rave reviews but no touring. Escaping The Prison Tour 2023 runs from October 5th through 14th with shows in Atlantic City, Brooklyn, Boston, Cape Cod, Providence, Philadelphia, Baltimore, Chesapeake, Richmond, and Raleigh. The band will be joined throughout the run by Chicago-based grinding hardcore outfit and Nefarious Industries labelmates Nequient as well as Boston thrash metal act Black Mass. See the confirmed routing below.
PSYCHOSOMATIC Escaping The Prison Tour 2023:
10/05/2023 Anchor Rock Club – Atlantic City, NJ w/ Black Mass
10/06/2023 Bootleg Bar – Brooklyn, NY w/ Nequient, Black Mass
10/07/2023 O'Brien's Pub – Boston, MA w/ Nequient, Black Mass
10/08/2023 Arcade Bar – Cape Cod, MA w/ Nequient, Black Mass
10/09/2023 Dusk – Providence, RI w/ Nequient
10/10/2023 Kung Fu Necktie – Philadelphia, PA w/ Nequient
10/11/2023 The Depot – Baltimore, MD w/ Nequient
10/12/2023 RiffHouse Pub – Chesapeake, VA w/ Nequient
10/13/2023 Bandito's – Richmond, VA w/ Nequient
10/14/2023 Chapel of Bones – Raleigh, NC w/ Nequient
PSYCHOSOMATIC is working on their eighth LP for release in 2024. In the meantime, multiple earlier and out of print titles are in the process of being reissued through Nefarious Industries in the months ahead. Stand by for further updates to post over the weeks ahead.
PSYCHOSOMATIC has released seven studio albums, two EPs, and more since their inception in 1988, during the California thrash metal overthrow. With more than three decades of touring the US and Canada under their belt, the band has played over a thousand shows canvasing the North American tapestry with the likes of Exodus, Vio-lence, Death Angel, M.O.D., Havok, D.R.I., Fear, Possessed, Arsis, Warbringer, Exmortus, Black Breath, Ghoul, Possessed, Phobia, The Accused, Eat The Turnbuckle, Hammer Fight, Deathwish, Wartorn, Dr. Know, Verbal Abuse, Attitude Adjustment, Hirax, and countless others.
Unloading twelve tracks of classic thrash/crossover shred, PSYCHOSOMATIC's The Invisible Prison was produced, engineered, and mixed by David Sanchez of Havok at Riffs Or Die Recordings, and mastered by Mark Lewis (Chimaira, Trivium, The Black Dahlia Murder) at MRL Studios. The record is completed with art by the band's founding bassist/vocalist Jeff Salgado, coloring by Vincent Pizarro, layout by Greg Meisenberg, and photography by Michael Alvarez, and includes a cover of "Serial Killer" by Vio-lence.
Find The Invisible Prison on LP, CD, CS, and digital formats including merch bundles alongside several videos from the album and more at Nefarious Industries HERE.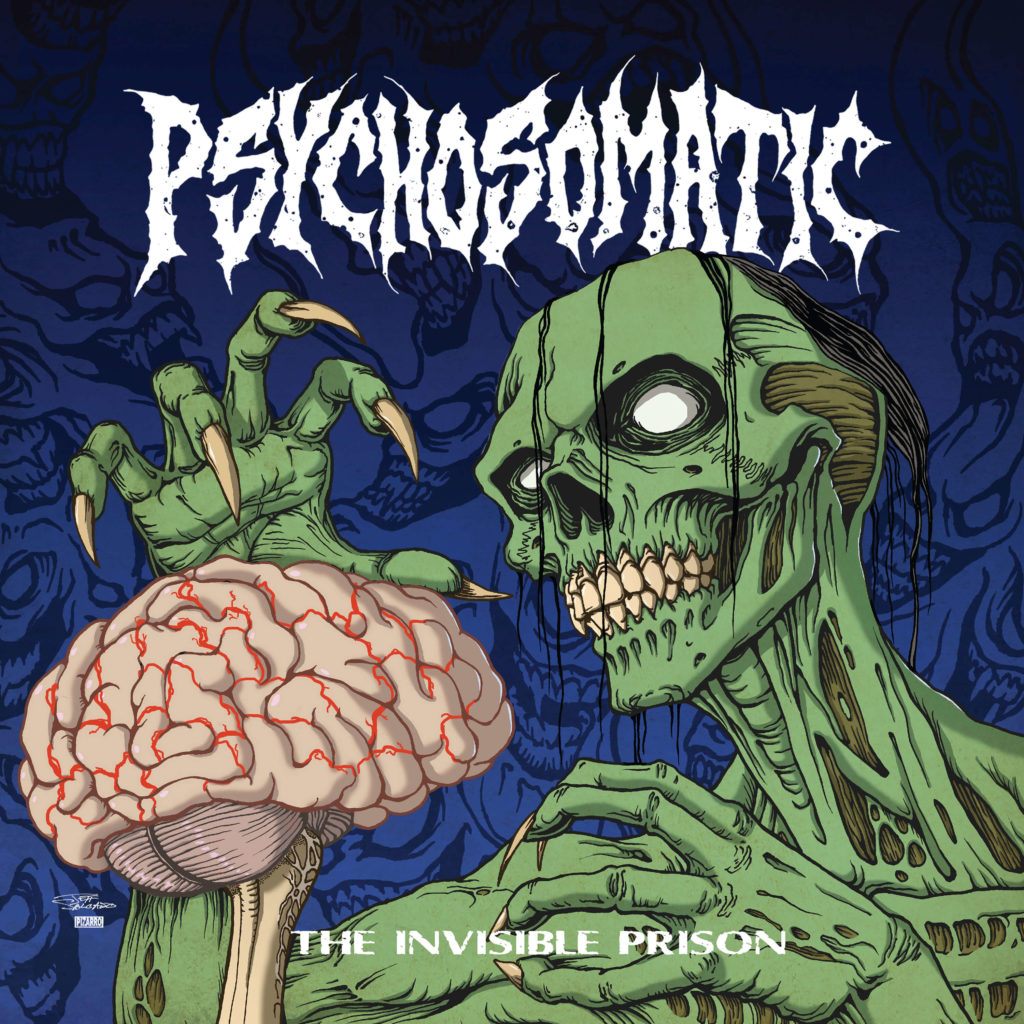 https://psychosomatic.bandcamp.com
https://www.instagram.com/psychosomatic_band
https://www.facebook.com/officialpsychosomatic
http://nefariousindustries.com
http://www.facebook.com/NefariousIndustries
http://www.twitter.com/NefariousInd
https://www.instagram.com/nefarious_industries