Preceding the encroaching release of Bansheeface, the new full-length by New York City-based progressive metal crusaders, PSEUDO/SENTAI, the intro track, "Quantum Cardboard," has been issued through a video premiere at Heavy Blog Is Heavy.
It may be only two minutes long, and unlike the rest of the album, may be totally void of vocals, but the whacky bounce of the album-opening "Quantum Cardboard" helps depict the 8-bit electro influences of PSEUDO/SENTAI. A quirky bit of insight into the minds of these rogue super/anti-heroes, the track is here deployed through a layered and trippy video created by Dane Hendren of Dog On A Roof, the write-up adjoining the premiere at Heavy Blog Is Heavy offering, "This is the first cut of the band's upcoming record Bansheeface, and to be honest the album is so wonderfully diverse it's hard to say if this is indicative of the entire album. The band fluctuates from place to place, yet somehow find a way to make it all work in the midst of their madness."
Wrap your face around PSEUDO/SENTAI's "Quantum Cardboard" video via Heavy Blog Is Heavy now at THIS LOCATION.
The title track "Bansheeface" is also playing at Soundcloud HERE and Bandcamp HERE, and an intense interrogation with the PSEUDO/SENTAI faction has been conducted by Polish experimental/punk magazine, Idioteq, published RIGHT HERE.
PSEUDO/SENTAI will independently release Bansheeface digitally on October 16th. Stand by for further intel and immersive audio/visual accompaniments to the album to be issued in the coming days.
The unique PSEUDO/SENTAI sound is unconventional but unfathomably entertaining, as free-flow, atmospheric rock meets jacked-up prog-fusion with a tidal-strength current of electronic experimentation and video game overload, seamlessly delivered in a clever and skilled intensity. Bansheeface teaches us the history of another world, focusing on the vessel for the seed that destroyed it and the turmoil that surrounds her. Five years went into the making of Bansheeface from conception to completion, the record based on about two-hundred pages of sheet music. On this diverse album, the color-coded primary members RED [a.k.a. Scott Baker] provides lead vocals, programming, guitar and lyrics, and BLUE [a.k.a. Greg Murphy] supplies lead guitar, programming and vocals, with cohort Jeff Eber (Dysrhythmia, Zevious) handling drums as "The Herdsman," Jon Ehlers (Bangladeafy) supplying bass as "Arthropunch," and Sawyer Schneider on guitar/stunt guitar as, "Oak Sawblade." The nearly forty-five minute production was fully written and produced by PSEUDO/SENTAI, and co-produced by Colin Marston who handled all engineering, mixing, and mastering details at Thousand Caves: Menegroth, and finished with original artwork by Aaron Zimmerman.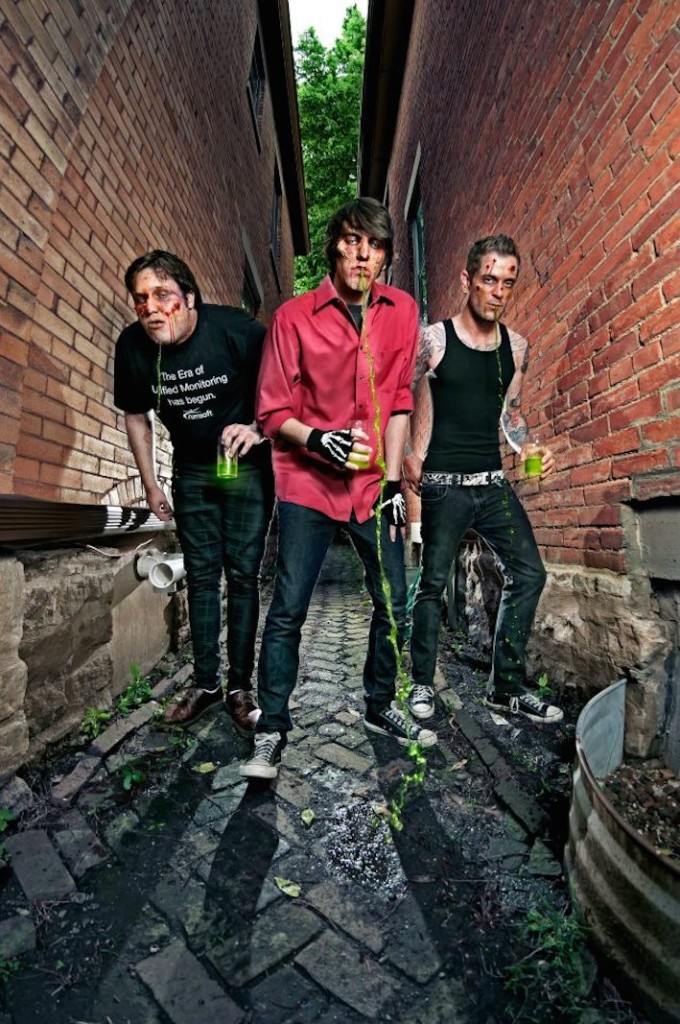 [photo by Taylor Foiles]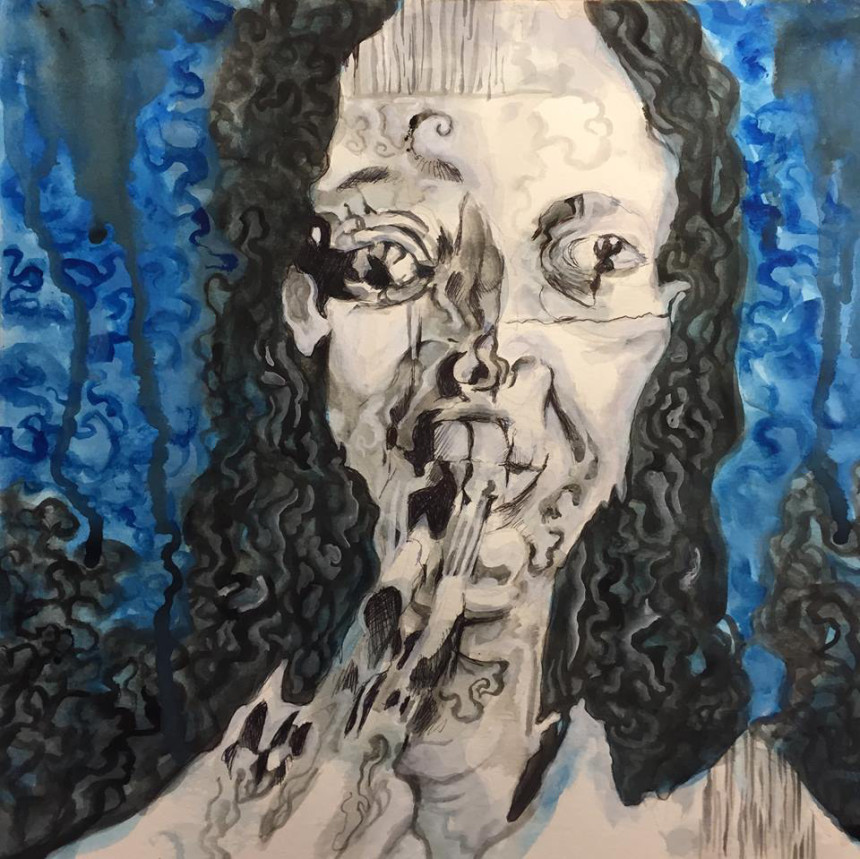 http://www.facebook.com/PseudoSentai
http://www.soundcloud.com/pseudo-sentai
http://www.pseudosentai.bandcamp.com
http://www.youtube.com/user/pseudosentai