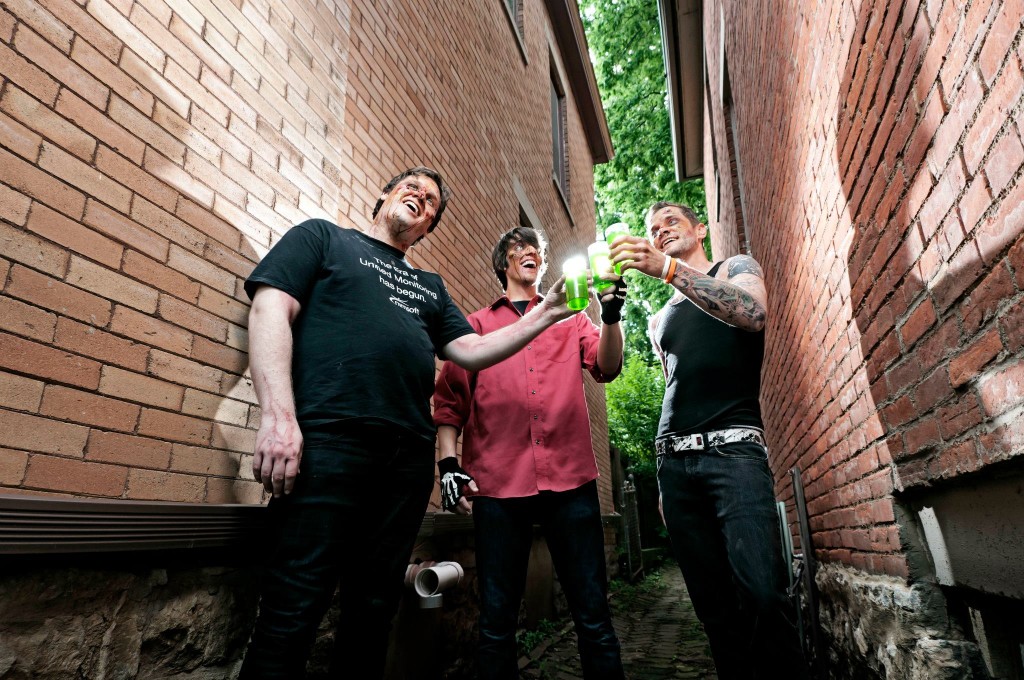 [photo by Taylor Foiles]
With a primary objective of saving humanity from itself, extraterrestrial progmangling antiheroes, PSEUDO/SENTAI, will autonomously issue their Bansheeface debut full-length recording on human digital platforms next Friday, October, 16th.
A precursory lyric video for PSEUDO/SENTAI's "Classic Tactics Of Xenocide" opus has been exclusively premiered early via key horror/cinema portal, Bloody-Disgusting. Boasting a seemingly extrasensory, at times pentatonic style of cutting edge cyber-prog explosiveness, "Classic Tactics Of Xenocide" more than aptly portrays the band's all-consuming sound as captured on Banseeface, And here, the track is not only audibly deployed, this configuration of the movement has been fitted to a unique, rolling visual theme created by Great Heights Design Video Studio, lyrically depicting the track's dire message to humankind.
The PSEUDO/SENTAI league issues of this new audiovisual creation, "Humans regard themselves as absolute predators. We do not live with a fear of being manufactured prey. 'Classic Tactics of Xenocide' is set in a world where our food chain equals have decided to annihilate us in response to a perceived action, one that we ourselves didn't even commit. There is little left to do but detach ourselves, escape from the situation and witness it through a safety lens until they finally come to get us. 'Enjoy being you while you still can.'"
Bloody-Disgusting offers, "The track is a dissonant syncopation, a near carnival of sounds and melodies that culminates in a carousel of oddities and repetitive messaging. It's almost like some odd A Clockwork Orange situation."
Wrap your face around PSEUDO/SENTAI's "Classic Tactics Of Xenocide" video through Bloody-Disgusting RIGHT HERE.
The album's "March of the Selkies" is playing at New Noise Magazine HERE, the "Quantum Cardboard" at Heavy Blog Is Heavy HERE and the title track HERE.
Having been sent to Earth to save humanity from itself, the members of PSEUDO/SENTAI seamlessly unify their intense yet harmonious talents into laser beams of otherworldly musical dementia, as captured on the collective's thirteen-song debut album, Bansheeface, the human ear interpreting these signals as sounds that resemble what we define as 8-bit video game effects, sci-fi movie soundtracks, and progressive/crossover metal. Five years went into the making of Bansheeface, the record based on about two-hundred pages of sheet music. On this diverse album, the color-coded primary members RED [a.k.a. Scott Baker] provides lead vocals, programming, guitar and lyrics, and BLUE [a.k.a. Greg Murphy] supplies lead guitar, programming and vocals, with cohort Jeff Eber (Dysrhythmia, Zevious) handling drums, Jon Ehlers (Bangladeafy) supplying bass, and Sawyer Schneider on guitar/stunt guitar. The nearly forty-five minute production was fully written and produced by PSEUDO/SENTAI, and co-produced by Colin Marston who handled all engineering, mixing, and mastering details at Thousand Caves: Menegroth.
PSEUDO/SENTAI will independently release Bansheeface digitally on October 16th. Preorders for the record can be placed via Bandcamp at THIS LOCATION.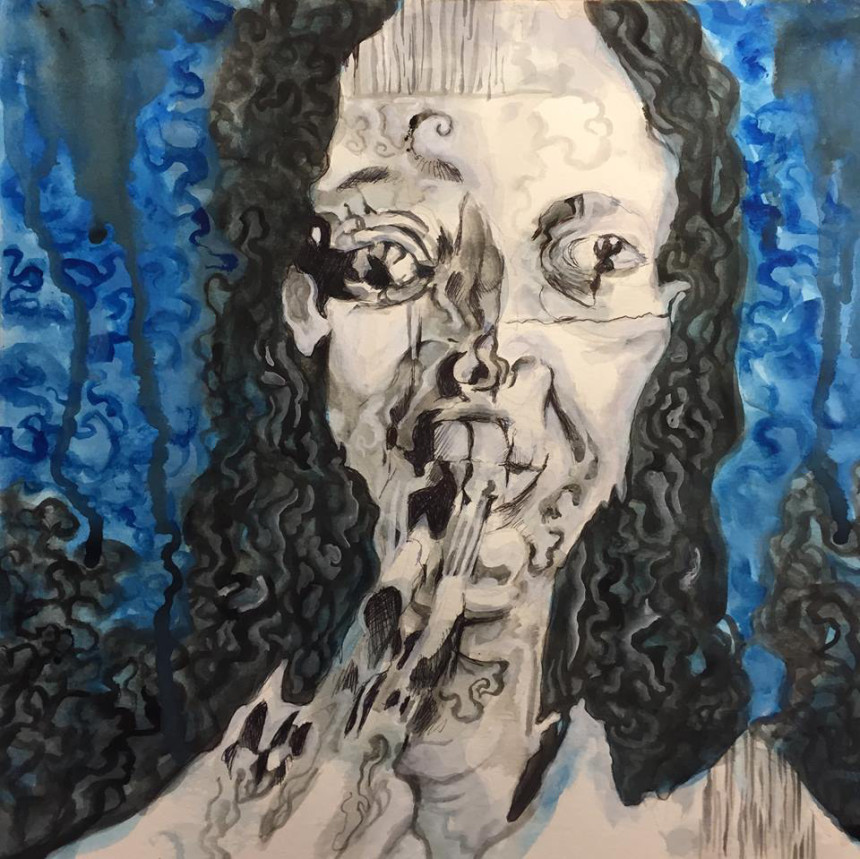 http://www.facebook.com/PseudoSentai
http://www.soundcloud.com/pseudo-sentai
http://www.pseudosentai.bandcamp.com
http://www.youtube.com/user/pseudosentai