[photos by Meg Wachter]
Sparta, the third album from NYC art metal outfit PSALM ZERO, is out now through Last Things Records.
Sparta is PSALM ZERO's first album with Looker handling all vocals, guitars, synth, and programming. He's joined on the album by Keith Abrams (Kayo Dot) on drums and additional synth, and Ron Varod (Kayo Dot, Zvi) on bass. The album also features guest lead vocals on "Return To Stone" by Kristin Hayter (Lingua Ignota) and backing vocals on "Open Wound" and "A Pill" by Daisy Press.
PSALM ZERO was touring alongside Kayo Dot in support of the album in conjunction with its release when the trek was ended early due to the COVID-19 pandemic outbreak. Looker offers, "It's nice to think that, when the virus subsides, we'll come out swinging with some slightly-belated touring for Sparta. But if it drags on long enough, we may just end up moving on to making the next record from quarantine. Maybe the next two. It's maddening to have no idea."
Hear PSALM ZERO's Sparta LP HERE and see the official video for "The Last Faith" HERE.
Sparta was recorded, mixed, and mastered by Seth Manchester at Machines With Magnets (The Body, Daughters, Marissa Nadler), and features art and design by video artist Zev Deans (Ghost, Behemoth, Chelsea Wolfe). While the band's first two albums were released via Profound Lore, Sparta is the first PSALM ZERO album to see release through Looker's own Last Things Records.
Find Sparta on LP and digital platforms through Last Things Records HERE and HERE.
Watch for updates from PSALM ZERO including rescheduled tour dates and more to post in the weeks ahead.
"This slow, doomy and gorgeous incantation casts the kind of spell that unearths monuments from lost civilizations. Charlie Looker – who sculpts oblong concretions out of heavy metal – cedes most of the vocal spotlight to Lingua Ignota's Kristin Hayter; she takes this spacious, metallic hymn and awakens something ancient." – NPR, of the track "Return To Stone"
"…sees the band diving into deeper sonic pools. Some of the band's grinding, stark industrial sound has been traded for a yearning doom metal vibe, with added layers of synth bringing ecclesiastic textures to the compositions therein. Strangely enough, though, though the album might feel less agitated and warlike than its predecessors, it's title might suggest that it was written as such in reaction, rather than tribute, to the chaotic times we all currently live in." – Kerrang! Magazine
"Decibel's soft spot for cleanly-sung, borderline alt and goth metal is well documented (hello, Publicist UK, Idle Hands and In Solitude!), but New York City-based PSALM ZERO, the trio led by guitarist/singer/songwriter Charlie Looker, have been at it longer that most post-metallers…" – Decibel Magazine
"Looker's explorations spread far and wide here, ranging from industrial and post-punk to death and black metal. This vast outreach has allowed PSALM ZERO to encapsulate a unique sound… Sparta is a more focused offering. The alternative rock and post-punk mold joins with the metallic guitars to create a delicious dissonance…" – PopMatters
"…Sparta is an evolution: though the band's roots in industrial metal and darkwave are still perceptible, a stronger sense of storytelling comes through… Looker's earnest-sounding singing on the latter recall Violator-era Dave Gahan, and make me wonder if this could've been an alternative-pop chart hit had it been released in 1990." – Chicago Reader
"Sparta is an immense statement and sits very well-positioned within the milieu created by their fellow scene-mates Kayo Dot, Vaura, and Stern… PSALM ZERO and the others provide finely crafted and exquisite music, and one shouldn't ignore that just because it lacks the most obvious signifiers of Heavy Metal." – No Clean Singing
Having garnered respect in the metal underground over the past seven years for their intense blend of disparate styles and genres, NYC-borne art metal outfit PSALM ZERO are led by Charlie Looker. After nearly four years of writing, rehearsing, and solo project excursions, the outfit now returns with its most expressionist album yet; Sparta." – New Noise Magazine
"Maybe Sparta is questing for something human to hold onto in a world that is changing rapidly in ways we did not evolve to understand." – Toilet Ov Hell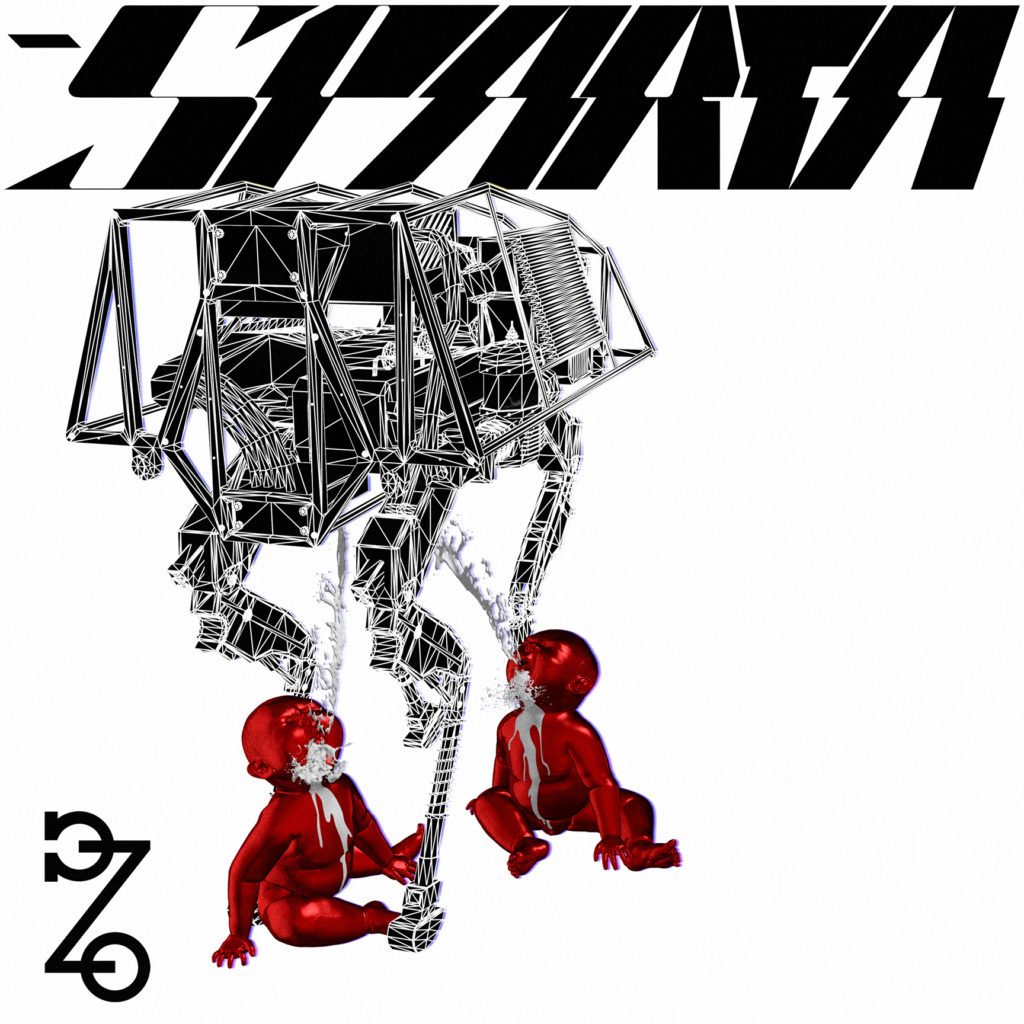 http://www.facebook/psalmzeronyc
http://twitter.com/charlielooker
https://www.instagram.com/charredlurker