Where Greater Men Have Fallen, the long anticipated new studio album from Ireland's most adored metal exports, PRIMORDIAL, debuted at #24 on Billboard's Top New Artist Chart and #43 on the Billboard's Hard Music Chart! Additionally, the record ranked in at #104 on Billboard's Independent Albums Chart.
Tracked at Grouse Lodge in Dublin with Jaime Gomez (Cathedral, Angelwitch, Grave Miasma), Where Greater Men Have Fallen is an eight track, fifty-eight minute masterwork boasting some of PRIMORDIAL's deepest, most methodically arranged, thematically profound and wildly epic compositions to date. Currently reaping critical accolades globally, Stereogum names the record, "Album Of The Week," calling it, "almost Maiden-esque in its majesty." Rolling Stone declares, "Alan Averill is a vocal powerhouse, soaring atop melodic black/folk metal compositions that channel doom and gloom as well as triumph. 'Ghosts Of The Charnel House' embodies heavy metal grandeur, while title track 'Where Greater Men Have Fallen' is an epic lament, its mournful, repetitive melodies rooted in Irish folk. When Averill howls, 'The heart of your motherland will be ripped from her chest,' a million ghosts cry out with him,'" while Decibel concurs, in an 8/10 rating, noting, "Greater men have fallen, but PRIMORDIAL rise." Elsewhere the sentiment resounds. Metal Injection states, "The atmosphere PRIMORDIAL have created here is relentlessly crushing and emotional. Only a few truly great albums come out every year, and this is one of them… If you ever find yourself complaining about the state of heavy music, this album will shut you up immediately," Thrash Hits asserts, "PRIMORDIAL should be one of the most treasured bands in metal today. One reason is their ability to express the alienation that lies close to the heart of metal, the anger that stands at the best of the genre. Another is their ability to churn out great albums, and Where Greater Men Have Fallen is just about as good an example of this as it gets." About.com crowned the offering the number one release of November 2014 affirming, "PRIMORDIAL once again prove themselves as of the best folk metal bands. Where Greater Men Have Fallen is more proof of their ability to grow and maintain such a high level of songwriting. Equal in stature to their last two releases, they seem to be reaching new heights and very few bands can match their passion… a sure candidate for album of the year." Adds Empty Lighthouse Magazine, "The title track builds and builds until vocalist Alan Averill lets out a commanding wail and the riffs crash onto the listener like waves. Guitarists Ciaran MacUiliam and Michael O'Floinn have a way of making a full-bodied 'epic' sound through subtle tonal shifts and chord voicings, culminating in a feel that most bands spend dozens of Pro Tools tracks and computer effects trying to achieve."
If you missed it, view the band's first ever professionally filmed and edited video of their storied history with "Babel's Tower," now playing at Metal Injection, at THIS LOCATION.
PRIMORDIAL will bring their audio divinity to stages throughout Europe in the coming weeks with additional live ceremonials to be announced soon.
PRIMORDIAL:
12/12/2014 Metal Meeting – Eindhoven, NL
1/24/2015 Magazin4 – Brussels, BE
2/05/2015 Audio – Glasgow, UK
2/06/2015 Sound Control – Manchester, UK
2/07/2015 Islington Academy – London, UK
2/19/2015 Blastfest 2015 – Bergen, NO
2/21/2015 Volta Club – Moscow, RU
4/04/2015 Radau gegen HIV – Münster, DE
4/05/2015 Dark Easter Metal Meeting – München, DE
6/13-14/2015 Metalhead Meeting 2015 – Bucharest, RO
6/19-21/2015 Graspop Metal Meeting – Dessel, BE
7/17/2015 Bang Your Head – Balingen, DE
Where Greater Men Have Fallen was released in North America on November 25th, 2014 via Metal Blade Records. Visit http://www.metalblade.com/primordial where you'll find a lyric video for the title track as well as a gaggle of ordering options. The record is available on CD and vinyl in various color variants.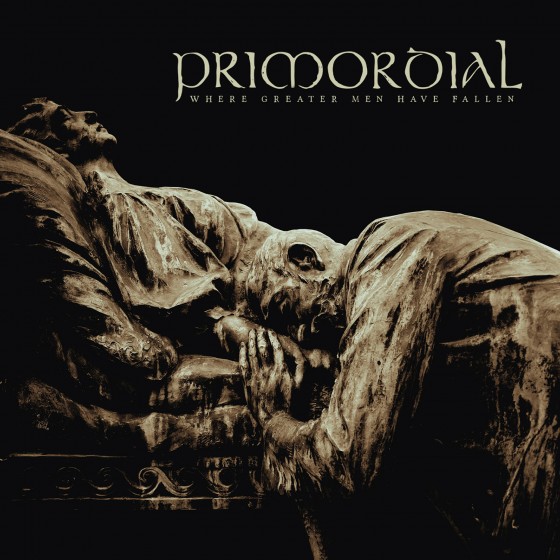 http://www.primordialweb.com
http://www.facebook.com/primordialofficial