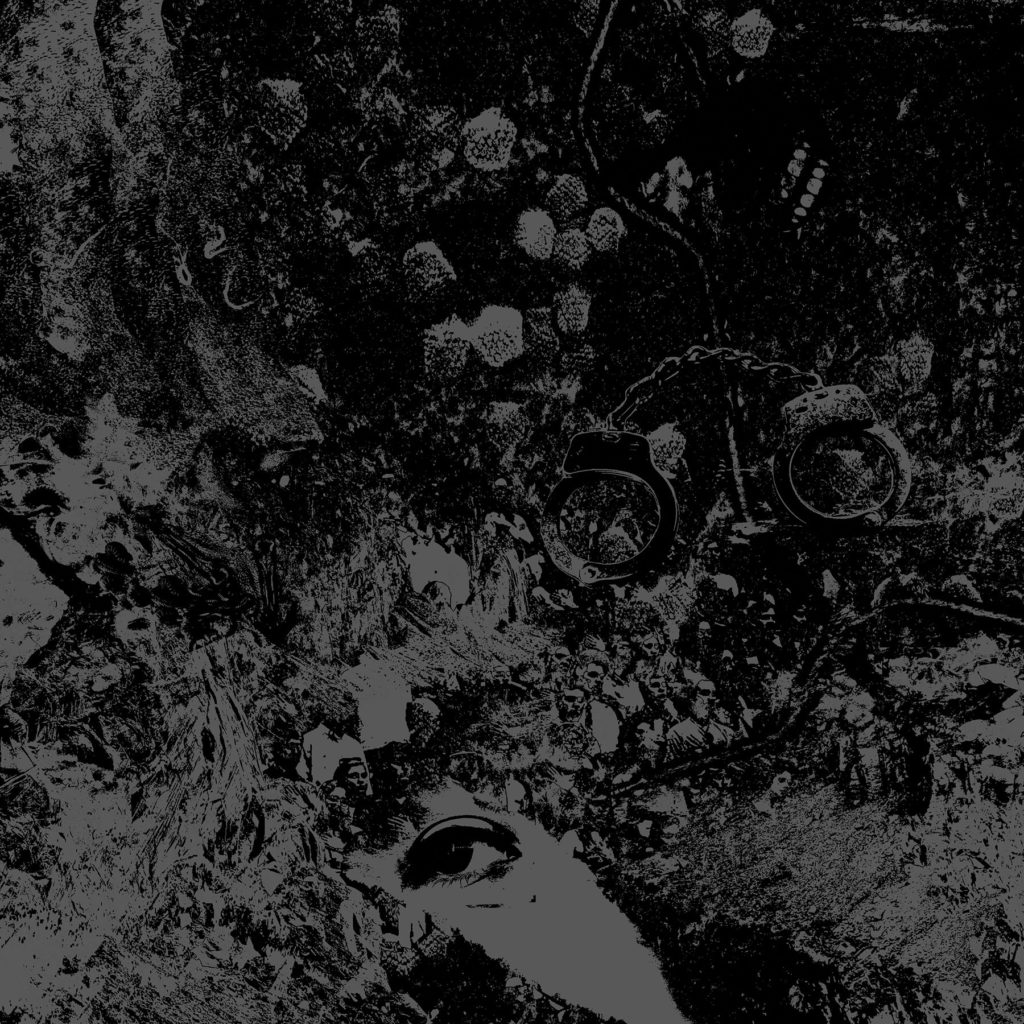 One year after each releasing two of 2017's heaviest albums, Denver's PRIMITIVE MAN and New York City's UNEARTHLY TRANCE unite for an exercise in complete and total suffering with a split LP out NOW Via Relapse Records. Across seven apocalyptic tracks, both bands tap into some of the most uncomfortable, vile realms of blackened doom and dissonant, harsh noise put to tape in the new millennium.
The split LP is available on CD, LP, and digital formats. Nab yours today at Relapse.com HERE.
Stream the record in its punishing entirety HERE or HERE.
In related news, PRIMITIVE MAN will return to Europe later this month on a headlining tour with labelmates -(16)-. The tour begins August 29th in Dortmund, Germany and concludes September 15th at Bloodshed Festival in Eindhoven, Netherlands.
PRIMITIVE MAN w/ -(16)- :
8/29/2018 Junkyard – Dortmund, DE
8/30/2018 IFZ- Leipzig, DE
8/31/2018 KB18 – Copenhagen, DK
9/01/2018 1000fryd – Aalborg, DK
9/02/2018 Hafenklang – Hamburg, DE
9/03/2018 Magasin4Brussels, BE
9/04/2018 Tiefgrund – Berlin, DE
9/05/2018 Poglos – Warsaw, PL
9/06/2018 Fuga – Bratislava, SK
9/07/2018 Desszert Feszt Budapest Opening Party – Budapest, HU
9/08/2018 Reflektor Venue – Timisoara, RO
9/09/2018 Something For The Core VII – Bucharest, RO
9/10/2018 Mocvara – Zagreb, HR
9/11/2018 Circolo Magnolia – Milano, IT
9/12/2018 Sunset Bar – Martigny, CH
9/13/2018 Gaswerk – Winterthur, CH
9/14/2018 Jubez – Karlsruhe, DE
9/15/2018 Bloodshed Fest 2018 – Eindhoven, NL
"PRIMITIVE MAN and UNEARTHLY TRANCE in the singular are frightening enough propositions. Heavy to the point of scales breaking, miserable to the extent of inflicting a visit to the medical support services for some kind of mood lightener, these forces of unparalleled misery combined are so doomily dangerous as to almost require some kind of license from a higher authority." — Cvlt Nation
"Seven nihilistic tracks of sludgy blackened doom and harsh noise… The two bands released completely devastating albums last year, and this split features a similar vibe to both, as their distinct yet complementary sounds each exude crushing heaviness and unbridled misery." — Exclaim
"PRIMITIVE MAN and UNEARTHLY TRANCE deliver exactly what one would expect; bulldozing riffs and auditory filth. This split LP is the perfect soundtrack for those who hate just about everything." — Svbterranean
"With such power being constantly thrown around without much care, it's hard to imagine what levels of destruction these two bands aren't capable of. Whether it's the unbridled chaos that PRIMITIVE MAN achieves or the methodical assault that UNEARTHLY TRANCE executes, there's plenty to enjoy with this split and has much to be desired from fans of both groups and beyond." — Headbanger Reviews
"Monstrous and horrifying noise, crippling and punishing doom… This is the sort of doom metal that makes sense in a world gone mad." — Two Guys Metal Reviews
http://www.primitivemandoom.com
http://www.facebook.com/primitivemandoom
http://www.instagram.com/primitivemandoom
http://twitter.com/PRIMITIVEMANE
http://www.facebook.com/UnearthlyTrance
http://www.instagram.com/unearthlytrance/
http://www.relapse.com
http://www.relapserecords.bandcamp.com
http://www.facebook.com/RelapseRecords
http://www.twitter.com/RelapseRecords