British crust punk/death metal outfit PRAY U PREY – founded scene veterans from thrash outfit Suicide Watch, grind legends Prophecy Of Doom, noise-mongers Alehammer, and more – prepares for their second full-length, The Omega Kill, to see release through Selfmadegod Records in early August. Decibel Magazine is hosting the exclusive premiere of a lyric video the album's lead single, "Living Library."
Decibel writes, "The follow up to the band's 2017 debut, Figure The 8, is set for release via the ever-reliable Selfmadegod label on August 6. But you don't have to wait that long to hear a brand new brain-basher from sophomore slugger The Omega Kill, because Decibel has the premiere of the visualizer for 'Living Library,' along with some insightful context about the track from the legendary Shrew."
Of the song, PRAY U PREY vocalist Shrew offers, "As adults most suffer from deep unconscious/unacknowledged trauma that first takes root in childhood. Via education/societal tradition/ignorance, this forced unwanted conditioning and unbalanced development in regards to our thoughts and feelings continues as we get older, and is manipulated by others in power for political/legal ends, by definition we are slaves asleep, negating our own potential creative expression, thus further perpetuating and expanding the gap between inner suffering (life entrapment) and the potential true life freedom of thought/feeling/action in a conscious way that actually create the change we seek externally by integration within ourselves. This gap can and does close when we acknowledge the confusion master within us all, our own original "heart mind" and finally end this total mind war not of our making…"
Watch PRAY U PREY's "Living Library" lyric video first now through Decibel Magazine now at THIS LOCATION.
Selfmadegod Records will release The Omega Kill on CD and digital platforms on August 6th. Watch for preorders to post alongside new audio premieres and more over the weeks ahead.
Based in Cheltenham, England, PRAY U PREY was formed in the Autumn 2014 with the sole intention of laying down some of the most brutal death metal and grindcore the UK had ever produced. With over thirty years recording and touring experience between the various band members, it wasn't difficult to come up with an EP worth of songs. Within six months the band had the Black Light Of Time Demo demo MCD ready to go and an incendiary live set to boot! Their debut album Figure The 8 saw the band stepping up their aggression to even more intense levels, and the record saw release through Polish extreme label Selfmadegod Records in 2017.
Over the past few years, PRAY U PREY has been hard at work writing the successor to Figure The Eight, and in 2019 and 2020 they wrote and recorded twelve new songs for their second full-length, The Omega Kill. Returning to Studio 6 where they recorded its predecessor, The Omega Kill delivers top-tier brutal and blisteringly death metal/grindcore; a heady mix of brutal riffs, breakneck speed, and ravenous vocals.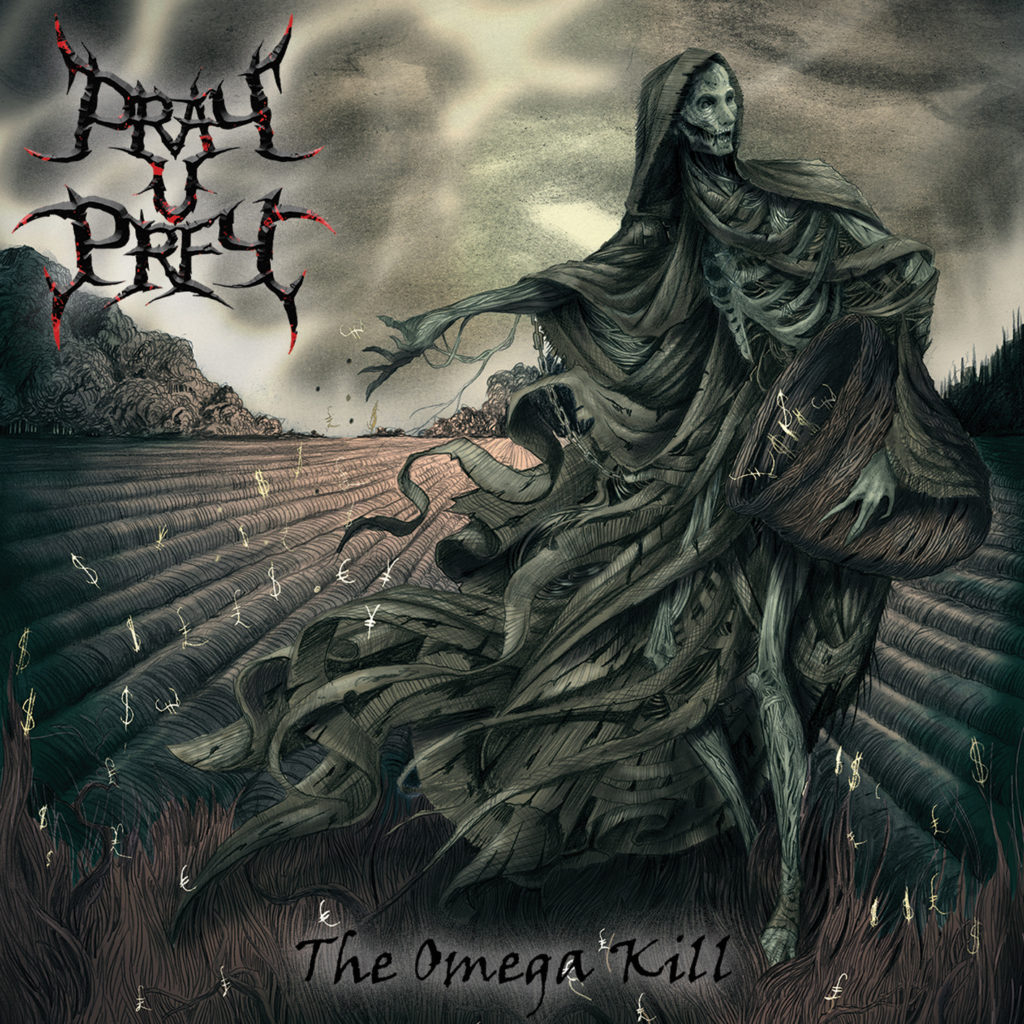 https://www.facebook.com/PrayUPrey
http://www.selfmadegod.com
http://www.facebook.com/selfmadegod
http://www.youtube.com/user/SelfmadegodRecords
https://selfmadegod.bandcamp.com
https://twitter.com/selfmadegodrec