As Texas audiovisual guerrilla PORNOHELMUT prepares to unload his pummeling Bang Lord debut full-length in the coming weeks, the record's first single and lead track has been issued. The slamming sounds of "Astroglide" can now be experienced through a perplexing video for the song, which has been premiered today through Cvlt Nation.
Bang Lord marks PORNOHELMUT's first studio album release, a multifaceted crystallization of industrial noise, punk rock, metal, experimental electronics, and violently enigmatic percussion that tests the boundaries and proclivities of underground music at large. The album was engineered by PORNOHELMUT's creator Neil Barrett at Hell's Kitchen, mastered by James Plotkin, and features artwork by Josh Paul.
"All the musical pieces on the record were actually performed totally live, with the exception of a vocal overdub here and there," Barrett offers. "A lot of times people will come away from a show thinking I play along to pre-arranged tracks and video, but that's not the case at all. I'm actually creating everything as I play."
Barrett, responsible for video work with Today Is The Day, Primitive Man, Cave Bastard, and more, also created the track's bizarre video, noting, "It starts with two robots screaming at each other and ends with people in trances taking up serpents. There's some vampires and outer space and dancing girls in there. Pretty basic stuff."
Cvlt Nation writes with the "Astroglide" video's premiere, "We all know that the world is in a fucked up state right now, so some fucked in the head music just might help us get our minds right!"
See PORNOHELMUT's "Astroglide" video via Cvlt Nation RIGHT HERE.
Bang Lord will hit the streets on February 14th, digitally through Atypeek Music. The record will also see physical light of day via Show & Tell, a newly founded imprint that will feature various PORNOHELMÃœT releases as well as highlighting other audiovisual performers, experimental film, unique solo acts, and other outsider musicians and artists. The initial release of Bang Lord will take shape as a limited run gold audio cassette, with a promise of other related audiovisual formats forthcoming.
Preorders for the limited cassette are now available HERE and the digital HERE.
Watch for new audio and video premieres from Bang Lord as well as tour dates, and more to be announced.
In addition to the impending Bang Lord album, PORNOHELMUT is creating a fully audiovisual album with Gridfailure as well as other projects to see release in the new year.
The extreme, experimental unit PORNOHELMUT is the work of one Neil Barrett, formerly of BLK OPS, The Dead See, and others. With this outfit, Barrett fires point-blank on all cylinders blasting a debilitating alloy of explosive drums/percussion, synths, vocals, and more at the listener. In a live setting, the visuals take on a commanding aspect of the performance, controlled rhythmically by the drumming and shifting haphazardly between gnarled found footage, spastic animations and originally filmed content, often with segues of glitched out video mixing and eerie, garbled audio samples.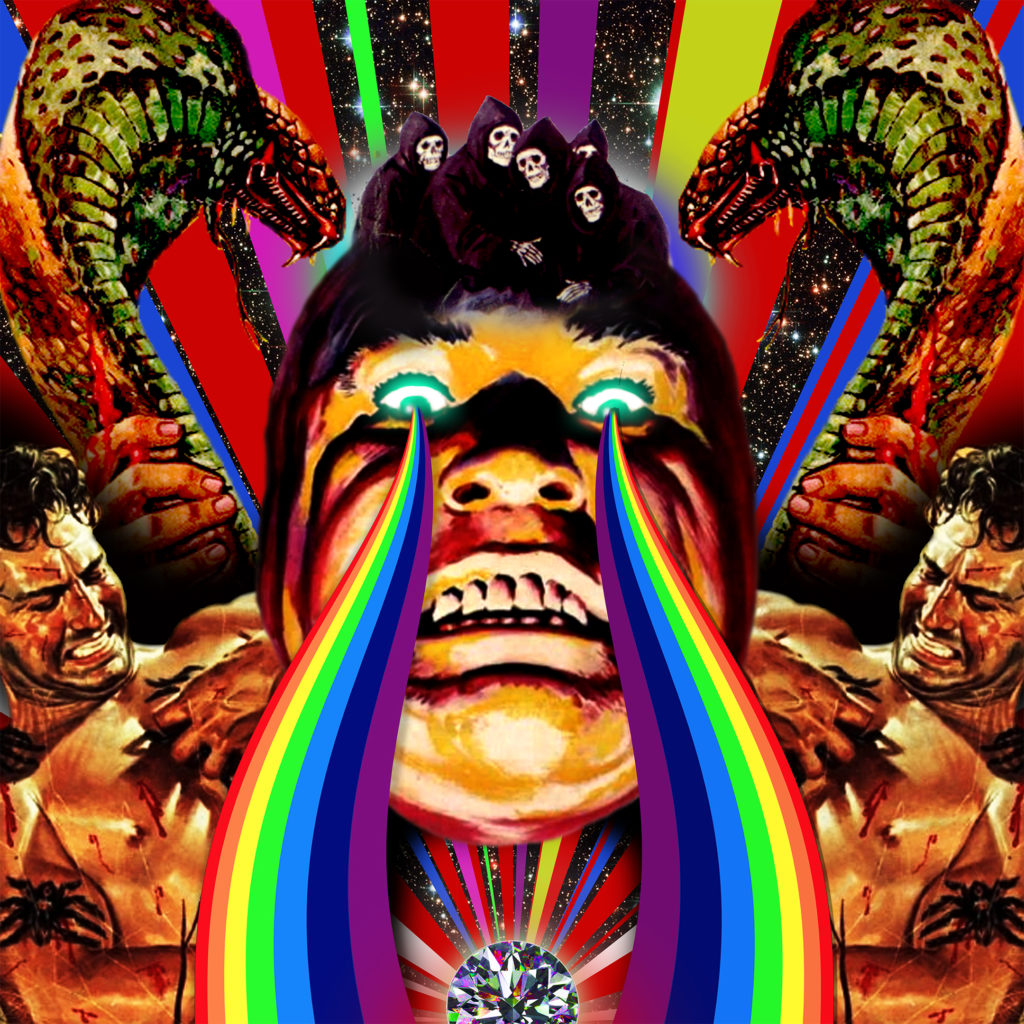 https://pornohelmut.bandcamp.com
https://www.instagram.com/poornohelmut
https://twitter.com/pornohelmut
https://www.facebook.com/boner.horns
https://showntell.bandcamp.com
http://atypeekmusic.com
https://www.facebook.com/atypeekmusic
https://twitter.com/atypeekmusic
https://www.instagram.com/atypeek