From the sprawling backwoods and farmlands of rural Lozère, French noise rock cultivators, PORD, have set up at The Obelisk to market an example of their latest crop, harvested from their incoming second album, Wild. While overall bearing semblance to more widely recognized breeds including Helmet, Unsane, Rabbits, Beehoover and the like, the gnarled roots of Wild pair well with Solar Flare labelmates Sofy Major, Pigs and The Great Sabatini.
The generous flesh of "What Are Tuesdays For?," the fifth of Wild's seven fruits, is one of the most pungent sections of PORD's latest yield, The Obelisk Taksmaster stating of the album, "Not short on atmosphere but sacrificing nothing in terms of efficiency in their pummel, PORD unveil a vicious strain of noise that's anchored by deep low end and positioned sonically for righteous defiance, and of the track itself, "Maddening drum fills underscore the song, while deep-mixed vocals ask the all-pivotal question, 'What the fuck are Tuesdays for?' It's like a conceptual art piece for disillusion…"
Appropriately check out today's "What Are Tuesdays For?" special courtesy of The Obelisk at THIS LOCATION.
Additionally, Solar Flare has released an amazing, or as they called it, "stupid," new teaser for Wild RIGHT HERE, and the album's leading "Staring Into Space" has been served by American Aftermath OVER HERE.
Preorders for Wild on CD are available HERE and the LP (on black or swamp green/bone splatter vinyl) HERE.
With Wild set to be fully available worldwide on September 8th, PORD will traverse the lands preceding the album's release and well into harvest season mongering their wares. The Wild European Tour begins at Freakshow Festival on August 30th, and will see the trio caravanning into every corner of their home country and into Belgium and Switzerland through Samhain, including two shows with Hammerhead and more, with additional tour dates to be confirmed.
PORD: Wild European Tour:
8/30/2014 Freakshow Festival – Gigors, FR
9/12/2014 Black Sheep – Montpellier, FR
9/13/2014 Le Studio – Onet Le Chateau, FR
9/14/2014 La Machine A Coudre – Marseille, FR
9/23/2014 Deep Inside – Dijon, FR
9/24/2014 La Malterie – Lille, FR
9/25/2014 London Calling – Bruxelles, BE
9/26/2014 La Case A Choc – Neuchatel, CH
9/27/2014 La Caffette – Bern, CH
9/29/2014 Point FMR – Paris, FR w/ Hammerhead
9/30/2014 Mac Daid's – Le Havre, FR w/ Hammerhead
10/01/2014 Socquette – Nevers, FR
10/02/2014 Pinky Bar – Nommay, FR
10/04/2014 Le Jardin Moderne – Rennes, FR
10/07/2014 Le Zinc – Poitiers, FR
10/08/2014 Pavillons Sauvage – Toulouse, FR
10/09/2014 Akoustic Café – Nimes, FR
10/11/2014 Les Capucins – Lyon, FR
10/31/2014 La Coope – Clermont-Ferrand, FR w/ Greys

PORD's brand of output has evolved into complexly structured compositions with a throbbing and hypnotic undertow, along with a sometimes heavy and powerful, sometimes twisted rhythmic section, backed by incredibly tortured vocals. In March of 2014, PORD raided Rec Studio in Geneva to record their sophomore LP with Serge Morattel (Knut, Tantrum, Ventura, Basement…). Dubbed Wild, the strewn but cohesive nature of the band's output on Wild is as contagious as it is caustic, showing a renewed musical evolution, with PORD's typical raging sound coupled with a hint of straight rock and roll on a number of songs. With a faster pace and precise execution, their taut and aggressive delivery remains intact throughout the nearly forty-minute venture. The vocals also evolve toward a more rasping, primitive and offbeat rendering of cruder and increasingly straightforward lyrics.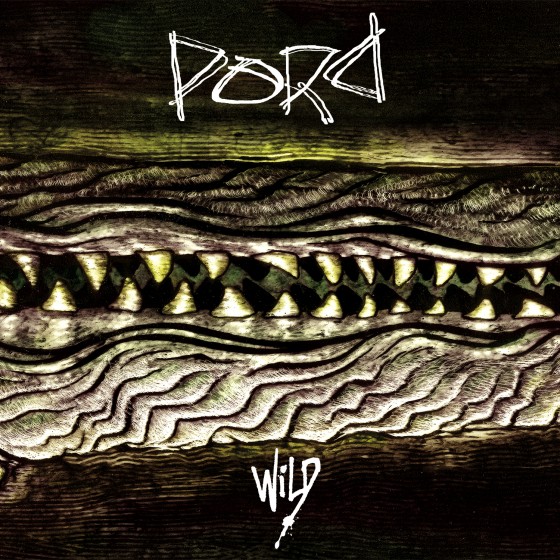 http://www.pord.fr
https://www.facebook.com/pordnoise
http://pord.bandcamp.com
http://solarflarerds.blogspot.com
http://facebook.com/solarflarerecords
http://solarflarerds.bigcartel.com