On the heels of their first release for Solar Flare Records in September, when their sophomore LP, Wild was uncaged, rural France's noise rock trio, PORD, now dishes out their their first official video, with Decibel Magazine's assistance in delivering it to the masses.
"I'm Swimming Home" is the second of the seven gnarly anthems PORD delivers with in Wild's forty-minute lifespan, and in the tradition of the band's pre-release trailers and more, their humorous side takes over through their noise-laden concoction with their new video for the track. Directed by Vincent Lacan, Aurélien Foisse and the members of PORD, and produced by Save Project and AFA-Multimedia, "I'm Swimming Home" is now making a splash over at The Deciblog where the album is described as, "A rambunctious hybrid of modern noise, vintage AmRep skronk, and good, old-fashioned rock 'n' roll, it's a clever, incessantly catchy record that's sure to appeal to anyone who enjoys Decibel faves Wizard Rifle," alongside the premiere of the video, which is directly addressed: "So if you're into a killer combination of 'Let There Be Rock' energy and classic noise atonality or just have a craving for a shirtless Burt Lancaster, then you're in luck. Or if you've got a hankering for both noise rock and a shirtless Burt Lancaster, well, you're really in luck."
Belly-flop over to Decibel and scope "I'm Swimming Home" RIGHT HERE.
Stream all of Wild at Scene Point Blank RIGHT HERE or at BandCamp where the CD and colored vinyl can be ordered HERE.
Dwelling deep in the sprawling backwoods and farmlands of Lozère, French noise rock détachement, PORD's caustic but cohesive output on Wild shows a renewed musical evolution since earlier recordings, and the band's raging delivery here hinting at straight rock and roll on a number of songs, with a faster pace and precise execution, the nearly forty-minute venture recorded at Rec Studio in Geneva with Serge Morattel (Knut, Tantrum, Ventura). Upon its release, the band rampaged across Europe on tour in support. Decibel reviewed the album, including, "Wild slays because this Lozère trio tempers the consonance of their rocking three-or-four-chord Unsane reboot with some virtually unlistenable bouts of random discord and feedback." The Obelisk praised Wild, issuing, "Not short on atmosphere but sacrificing nothing in terms of efficiency in their pummel, PORD unveil a vicious strain of noise that's anchored by deep low end and positioned sonically for righteous defiance," and American Aftermath called it, "40 minutes of intense, noise laden rock and roll that would make Amphetamine Reptile blush… dirty, rumbling bass lines and sparse, dissonant guitars that eventually lead into a hard rock stampede hellbent on causing blunt-force trauma." Last Rites delivered, "Their longevity leads to a tightness only achievable through hundreds and hundreds of hours of playing; the jumps are sharp as knives, cutting time signatures and musical motifs like the deftest of surgeons… Wild is a dirty album in all the ways that make noise rock such a visceral and inviting listen."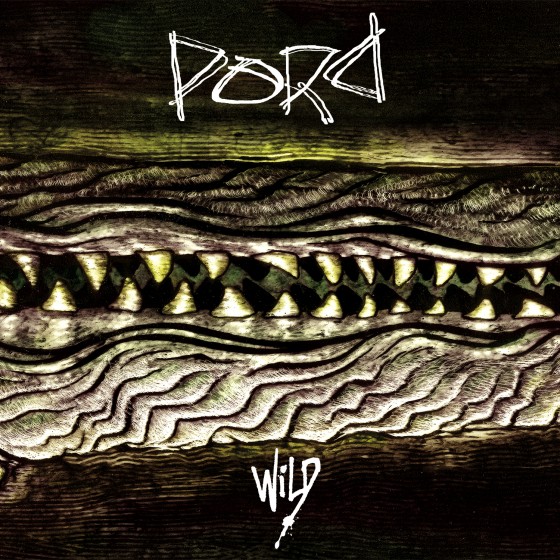 http://www.pord.fr
https://www.facebook.com/pordnoise
http://pord.bandcamp.com
http://solarflarerds.blogspot.com
http://facebook.com/solarflarerecords
http://solarflarerds.bigcartel.com568