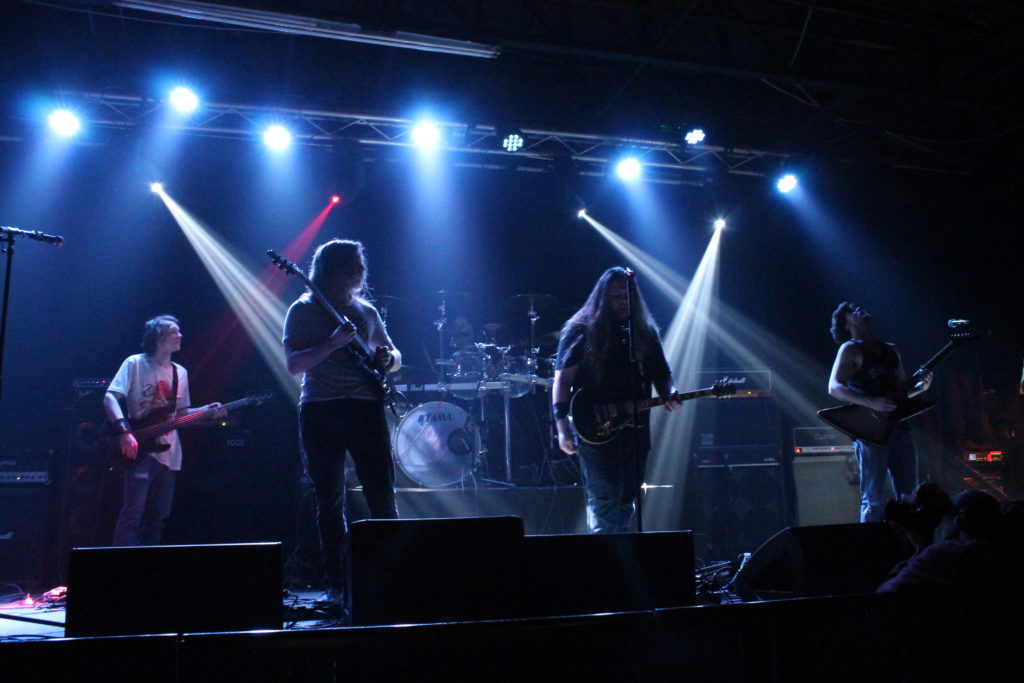 [photo by Carly Page]
Salt Lake City, Utah-based PINEWALKER is preparing to independently release their debut album, Migration, next week. As the record creeps closer to its public unveiling, the band issues a new single in the form of the mammoth "Maelstrom," which makes its debut through a premiere hosted by New Noise Magazine.
Migration boasts a cathartic concept, an homage to loved ones lost to cancer, delivered through a crushing display of thundering, groove-heavy, doom/sludge metal. With forty-four minutes of expansive music, Migration was recorded, mixed and mastered by Andy Patterson at his The Boars Nest in Salt Lake City (Subrosa, Gaza, Theories), and completed with artwork by Charles Bogus and design by Ashley Fairbourne.
PINEWALKER's Jason Kennington offers of the "Maelstrom" single, "'Maelstrom' is a beast of a song. Of the songs on this record, this is the oldest one by far. It, much like pretty much everything we've ever written, came from one or two ideas alone. There was this feeling that came from the riffs themselves that just kept wanting to be expanded upon more and more. When this song was done, we felt like it was a huge turning point for our method of writing and kind of the moment that made all of us step back and say, 'wow, we did that.' I was in a pretty dark place when those first two riffs popped up. I loved the way they sounded and made me feel. I ended up showing them to Tarran who felt the same way about them, but we didn't feel like we had a good place to jump off from for quite a while.
We mulled it over and over for weeks, trying to hone in on what we wanted this thing to really accomplish until we finally felt ready to bring it to the rest of the band. Once the rest of the pieces came together and we played it all the way through for the first time, we were all sort of speechless. The lyrics that pair with the song reflect the place where a lot of us were at the time mentally. The song itself ultimately boils down to being stuck in a depressive downward spiral laced with bouts of intense anxiety and feeling like you can't do anything about it.
Being buffeted by that relentless storm often strips you of everything you are but the most primal form of self. You become tired, angry, and bare. It is easy to look into that never-ending torrent of misery and want to give up, but you have to remember that there is an eye within every storm and finding that eye is what the song aims to achieve. Maelstrom is one of the most cathartic experiences to play for us. Standing next to your brothers either in a basement or on a stage and purging those demons as loud as you can is a freeing experience and is the heart of what we are as a band."
Tune in to New Noise Magazine to stream PINEWALKER's "Maelstrom" at THIS LOCATION.
PINEWALKER will self-release Migration on digital formats next Friday, September 6th with a CD version to follow. Find preorders at Bandcamp HERE. Fans of Crowbar, Down, Grief, Deadbird, and Godhunter should undoubtedly check out PINEWALKER.
PINEWALKER will celebrate the unveiling of Migration with a hometown show a week after the album's release. Several more SLC shows follow later in the month, and additional regional performances will be announced sporadically throughout the months ahead.
PINEWALKER Live:
9/13/2019 Urban Lounge – Salt Lake City, UT *Migration release show
9/20/2019 The Soundwell – Salt Lake City, UT
9/26/2019 Metro Bar – Salt Lake City, UT
PINEWALKER's Migration is a monstrous display of poignant and driven but dark and tumultuous metal. From dredging through the depths of depressive valleys to soaring from the highest peaks, the band's range of emotions on Migration are felt through every riff and rhythm of the album. With three of the five members supplying vocals to the mix, a range of styles and deliveries of the album's concept tell tales of sorrow and mourning for our loved ones who have been taken away by the grips of cancer, as well as an hope and empowerment for those in distraught times.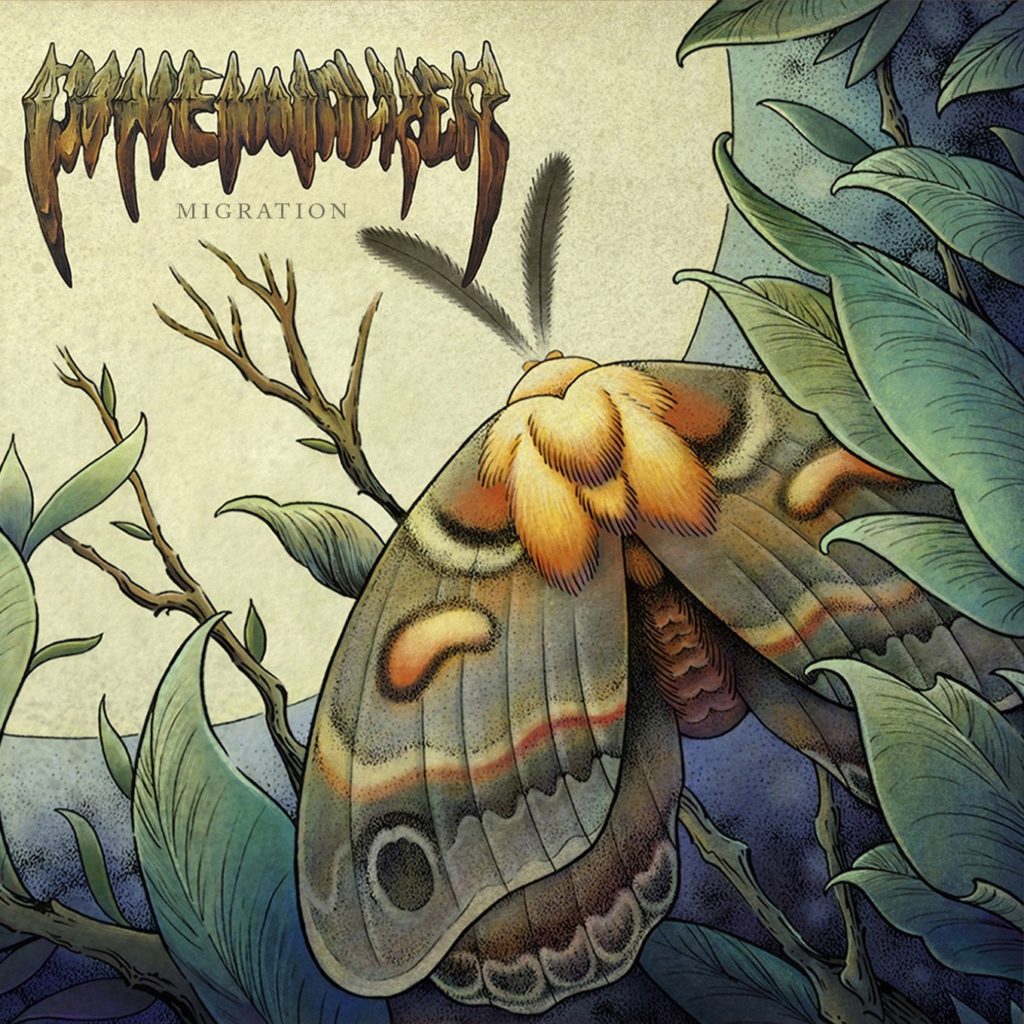 https://twitter.com/hashtag/pinewalker
https://www.facebook.com/pinewalkerlives
https://www.instagram.com/pinewalkerlives