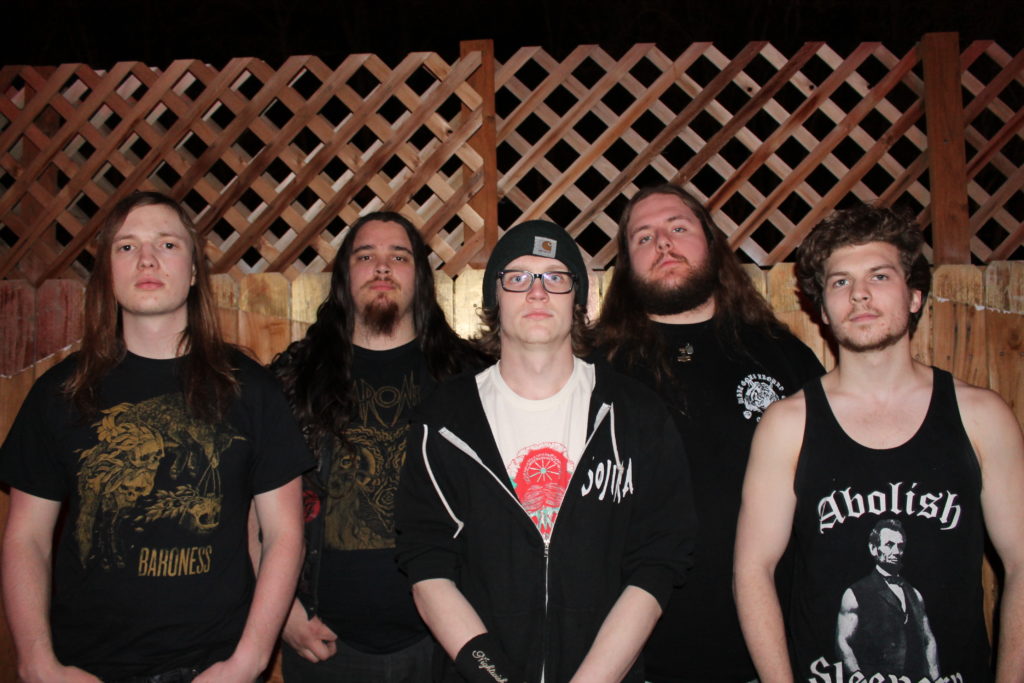 [photos by Carly Page]
Migration, the sprawling debut album from Salt Lake City, Utah-based PINEWALKER is out now independently through the band. Migration boasts a cathartic concept, an homage to loved ones lost to cancer.
With forty-four minutes of thundering, groove-heavy, doom/sludge metal in the direction of Crowbar, Down, Yob, and Deadbird, PINEWALKER's range of emotions on Migration are felt through every riff and rhythm of the album. With three of the five members supplying vocals to the mix, a range of styles and deliveries of the album's concept tell tales of sorrow and mourning for our loved ones who have been taken away by the grips of cancer, as well as hope and empowerment for those in distraught times.
Migration was recorded, mixed, and mastered by Andy Patterson at his The Boars Nest in Salt Lake City (Subrosa, Gaza, Theories), and completed with artwork by Charles Bogus and design by Ashley Fairbourne.
Stream Migration in its entirety at PINEWALKER's Bandcamp HERE and on YouTube via Stoned Meadow Of Doom HERE.
Migration is out now digitally through the band HERE with a CD version to follow.
PINEWALKER will celebrate the unveiling of Migration with a release show a week after the album's release. Several more hometown shows follow later in the month, and additional regional performances will be announced sporadically throughout the months ahead.
PINEWALKER Live:
9/13/2019 Urban Lounge – Salt Lake City, UT *Migration release show
9/20/2019 The Soundwell – Salt Lake City, UT
9/26/2019 Metro Bar – Salt Lake City, UT
"…the simple fact that they're able to execute their ideas with such clearheaded certainty is emblematic of the achievement they're making as they emerge from their mountainous bailiwick… PINEWALKER leave one with a resounding sense of hope for what might come as well as a black eye from what has already manifested in these tracks. Go on tour, gentlemen. Go on tour and don't look back." – The Obelisk
"Spiraling upwards into profoundly psychedelic territory, these seven tracks see PINEWALKER issuing a powerfully eclectic first utterance with formidable compositions ranging from doom and sludge to soaring melodic prog, with some passages even digging into the occasional serving of grisly death metal. Fuck yeah." – Invisible Oranges
"…Migration is the band's way of paying tribute to loved ones who have lost their lives to cancer. This tragic disease can rip apart even the healthiest of people, and the band expresses this outrage with passionate sludge metal. Each of the three guitarists also provides vocals, giving the album a triple attack on multiple fronts. Loss and hopelessness are the overwhelming factors driving PINEWALKER." – Heavy Music Headquarters
"…they are clearly honing their craft impressively. If you like sludge and doom and, yes, even some wild twists and turns, this is definitely an album worth your time.5/5" – Sea Of Tranquility
"In what has to be Salt Lake City's heaviest band, PINEWALKER delivers sludge metal played with one foot in the darkness of 70s Sabbath and the other in the refined brutality of High On Fire… PINEWALKER is an example of contemporary metal's best elements and also its potential future." – Jersey Beat Magazine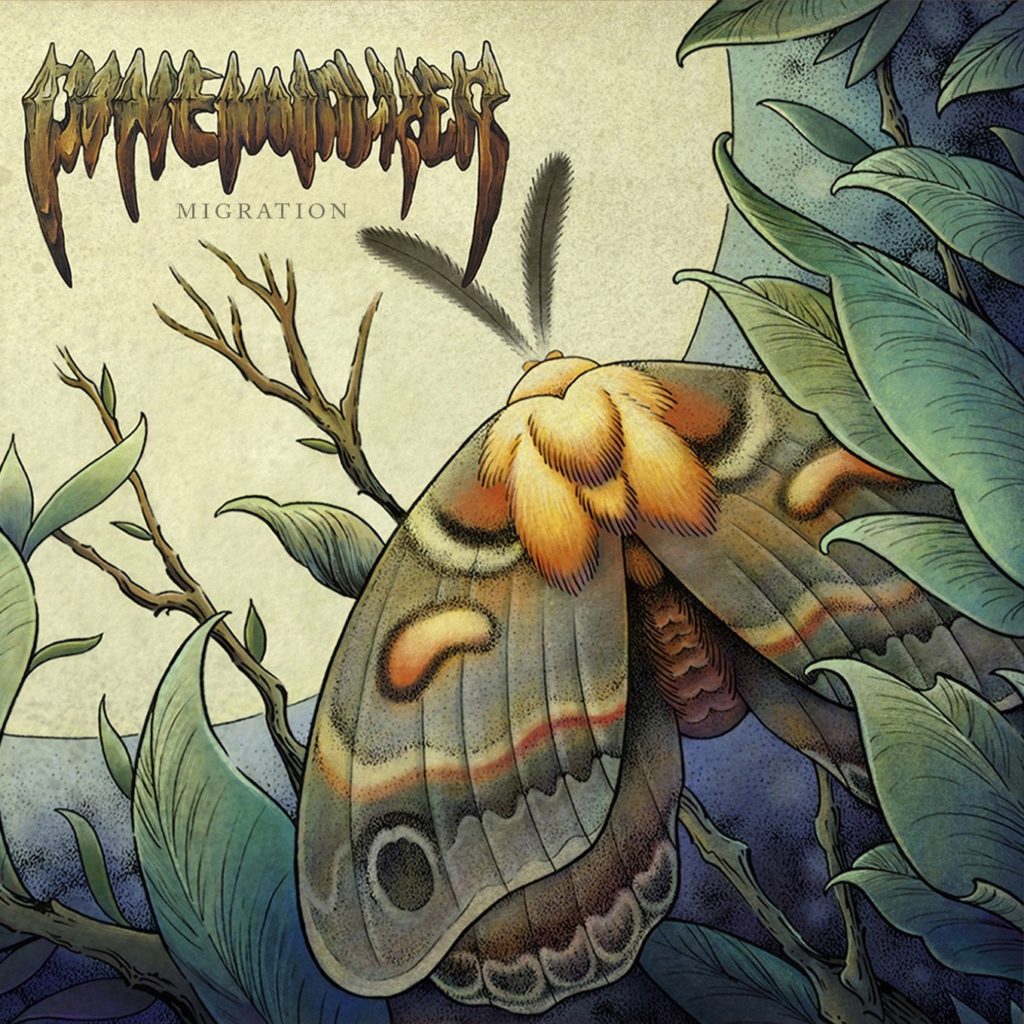 https://twitter.com/hashtag/pinewalker
https://www.facebook.com/pinewalkerlives
https://www.instagram.com/pinewalkerlives