photo by Shane Gardner
Virginia-based dark blues/rock quartet PIMMIT HILLS, which spawned from revered doom rock act King Giant, presents their debut EP, Heathens & Prophets.
In February of 2020, PIMMIT HILLS was in Baltimore with J. Robbins (Jawbox, Burning Airlines, Government Issue) at the board in the middle of recording what they thought would be their debut full-length album. But soon after, the ongoing global pandemic was declared, and the band was left with no choice but to halt work on the project and regroup. Instead of holding out for an indefinite amount of time to finish the massive record, the band reworked their plan and created their debut EP, Heathens & Prophets. With four new songs, PIMMIT HILLS conjures even more of an organic sense of melody and vibrance, bringing the tracks to an even more emotive and bluey rock territory than the former act.
Stream PIMMIT HILLS' Heathens & Prophets EP at Bandcamp HERE and iTunes HERE.
Recorded and mixed by J. Robbins at Magpie Cage Studio, who also supplies keyboards to three of the EP's four tracks, Heathens & Prophets was mastered by Dan Coutant at Sun Room Audio and completed with photography by John Plashal and design by Jess Zadlo. In addition to the digital release, the band has also pressed a limited run of CDs available in merch bundles with shirts, stickers, and more.
Find the EP at all digital providers including Bandcamp HERE and iTunes HERE, and find merch bundles and more at the band's webshop HERE.
Watch for additional updates from the PIMMIT HILLS camp over the coming months as the band continues to write and record more new music.
"…it showcases the bands heavy blues rock swagger, and a special mention should be given to vocalists Dave Hammerly and his powerful set of pipes, reminiscent of a whiskey-soaked Glen Danzig…" – The Sleeping Shaman
"…the group's sound is more stripped down than King Giant's heavier doom sound, with more folk and Americana roots in its blood… it's a bluesy ripper with a rootsy grit beneath its Danzig-style rock 'n' roll badassery." – Treble
"I've read them compared to early ZZ Top and there is a hint of that fuzz in there, but the music of PIMMIT HILLS is darker and more serious – and there is a clear difference between the local flavor of guitar-heavy music in Texas and in Virginia. Compared to King Giant, the new music is consistent with the earlier work but more earthy, I'd say. Heathens & Prophets might technically be an EP but with four 7-minute songs it's a full meal." – Flying Fiddlesticks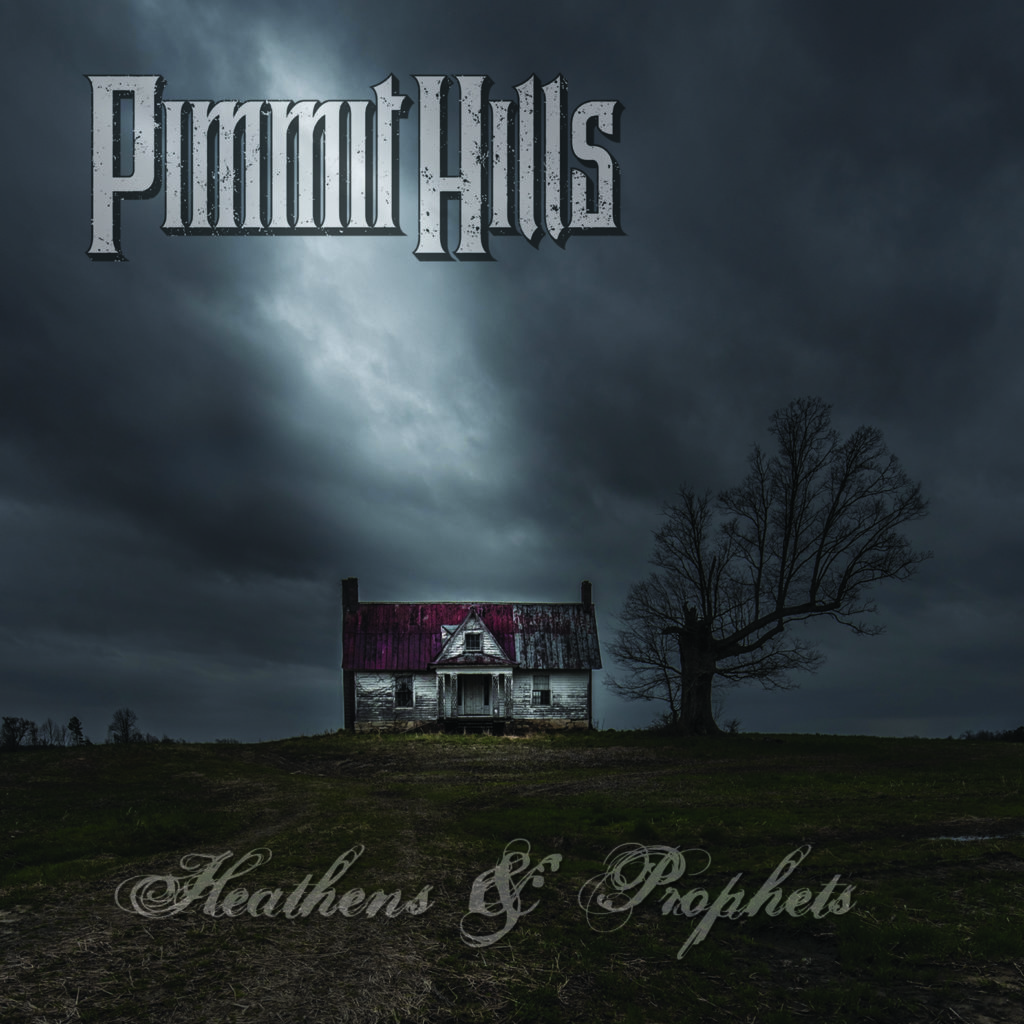 https://www.pimmithillsmusic.com
https://pimmithills.bandcamp.com
https://twitter.com/pimmithillsrawk
https://www.instagram.com/pimmithillsmusic
https://www.facebook.com/PimmitHillsMusic