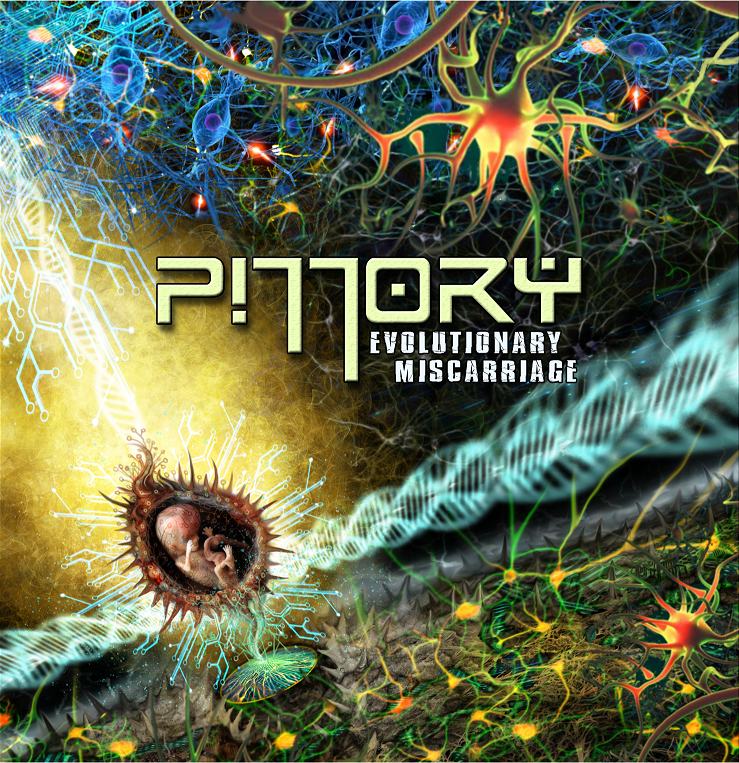 Boston technical death metal tacticians, PILLORY, sever spinal cords with the mutinous marvels of "Mass Enmity," now streaming courtesy of the cranium crushers at No Clean Singing.
The torrid tune comes via the band's sophomore full-length, Evolutionary Miscarriage, set for release via Unique Leader Records.The follow-up to the pile driving, No Life Guard At The Gene Pool, released in 2005, Evolutionary Miscarriage finds PILLORY expanding upon their signature intricacies. Written, recorded and produced by founding drummer Darren Cesca (Arsis, Burn in Silence, Goratory et al) at his newly-launched House Of Grind Studios in Connecticut during 2013, Evolutionary Miscarriage is centered thematically around the de-evolution of mankind. A physically and mentally devouring listen, Evolutionary Miscarriage brandishes deranged rhythms, maniacal riff torrents, subtle white noise nuances and multi-layered vocals all executed together with near surgical meticulousness, the record's sharp production allowing each lacerating note to shine while retaining the blunt brutality of its predecessor.
Notes No Clean Singing of the track, "Parts of the track sound like a conflict raging on some futuristic battlefield. Parts of it surf on cosmic space lanes. Other parts sound like the soundtrack to the work of a big mainframe solving an immensely complex mathematical formula. It's technically demanding death metal performed at a high level of skill, but the band aren't one of those who try to see how many notes they can throw at you per second. This is very heavy, dark, menacing music that's unpredictable and experimental, but will still let you get your groove on. And the vocals, by the way, are downright voracious."
Lacerate your ear holes at THIS LOCATION.
Evolutionary Miscarriage will be released via Unique Leader Records on June 10th, 2014. Preorder packages are currently available HERE.
http://www.uniqueleader.com
http://www.facebook.com/UniqueLeaderRecords
http://www.twitter.com/UniqueLeaderRec
http://www.youtube.com/uniqueleaderrecords