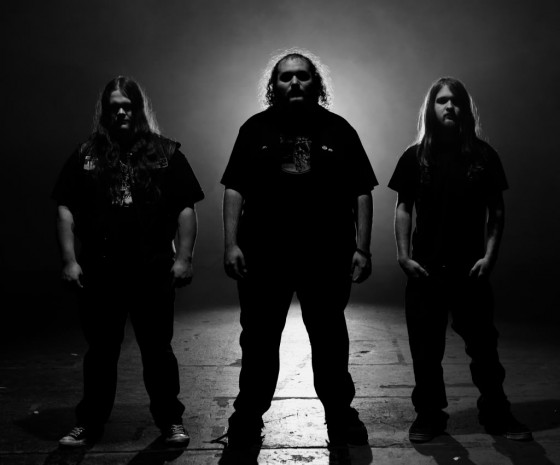 Rhode Island's doom-doers PILGRIM will kick off a short but punishing run of tour dates tonight with Calgary's metallic sludgesters Mares Of Thrace and Brooklyn metallic hardcore outfit Primitive Weapons. The festivities will commence in Boston and plunder its way through the Northeastern and Midwest US.
Comments PILGRIM guitarist/vocalist The Wizard "Getting back out on the road excites us in ways no voluptuous wench or black grimoire of spells ever could. The time has come to quest the Eastern roads and spread our misery once again, to places familiar and new. Astaroth be praised."
In addition, PILGRIM will be headlining this year's edition of The Stoner Hands of Doom Fest, one of the premier annual gatherings for underground heavy/stoner/doom music in North America. Set to take place August 30 through September 2 at El n Gee Club in New London, Connecticut, PILGRIM will appear alongside the likes of Earthride, Revelation, When The Deadbolt Breaks and more.
PILGRIM Confirmed Tour Dates:
7/31/2012 O'Briens – Boston, MA w/ Mares Of Thrace, Primitive Weapons
8/01/2012 Columbus Club – North Providence, RI w/ Mares Of Thrace, Primitive Weapons
8/02/2012 Cherry St. Station – Wallingford, CT w/ Mares Of Thrace, Primitive Weapons
8/03/2012 Saint Vitus – Brooklyn, NY w/ Mares Of Thrace, Primitive Weapons
8/04/2012 Broadway Bar – Amityville, NY w/ Mares Of Thrace, Primitive Weapons
8/05/2012 Ottobar – Baltimore, MD w/ Mares Of Thrace, Primitive Weapons
8/06/2012 Kung Fu Necktie – Philadelphia, PA w/ Mares Of Thrace, Primitive Weapons
8/07/2012 The Depot – York, PA w/ Mares Of Thrace, Primitive Weapons
8/08/2012 Pirates Cove – Cleveland, OH w/ Mares Of Thrace, Primitive Weapons
8/09/2012 Ruby Tuesday – Columbus, OH w/ Mares Of Thrace, Primitive Weapons
8/10/2012 Cobra Lounge – Chicago, IL w/ Mares Of Thrace, Primitive Weapons
8/31/2012 SHoD @ El N Gee Club – New London, CT
PILGRIM come to the Metal Blade roster via Alan Nemtheanga's imprint, Poison Tongue Records. The doom trio consists of: drummer Krolg Splinterfist, the Slayer of Man, bassist Count Elric the Soothsayer and The Wizard. With a mix of destruction, misery and beauty, these young disciples of doom blend a surprisingly original sword 'n' sorcery feel with the classic chest-caving heaviness of the masters, Black Sabbath, Saint Vitus, Reverend Bizarre and Pentagram. Their thick walls of majestically darkened guitar, massive booming bass, and dangerously powerful yet calculated drumming lull listeners into an intense dream-like trance, abducting them to places they never knew were dwelling within their own minds. Commented Pitchfork: "…in a realm where the old-school and the experimental push against one another in an eternally dynamic non-equilibrium, it's certainly not about who your influences are. It's, of course, about how you use them. PILGRIM simply have fun with these predecessors, renewing old sounds with the zeal of teenage boys worshiping cheap Sabbath posters on their bedroom walls and the skills of players who've been at this for a while. PILGRIM sing about devils and tears, paying dues and surviving adventures, taking care to touch on most of the requisite tropes while not pushing any one too far... This is an excellent debut from a preternaturally developed upstart."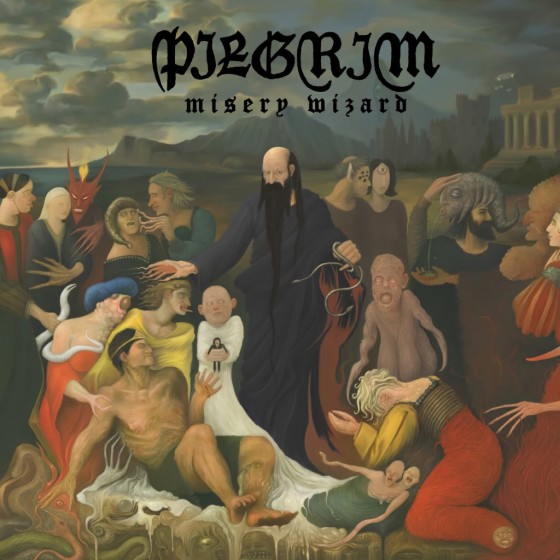 http://www.metalblade.com/pilgrim
http://www.facebook.com/hailthepilgrim
http://www.youtube.com/pilgrimofficial
http://www.cherylsweb.com/shod