Vienna-based industrial post-rock collective PHAL:ANGST will unleash their fourth full-length, Phase IV, next month via Bloodshed666 Records.
The follow-up to the band's lauded Black Country full-length (2014), Phase IV was recorded and co-produced by Alexandr Vatagin (Valeot Records, Slon, Tupolev, Port Royal, Werner Kitzmüller) and mastered by New York-based acclaimed sound engineer Alex Psaroudakis. Phase IV includes two remixes: "Despair II" remixed by Will Brooks aka MC Dälek of Dälek and "The Books," a remix of "They Won't Have To Burn The Books When Noone Reads Them Anyway" by industrial metal pioneer Justin Broadrick of Godflesh, both of whom have inspired the band significantly.
Phase IV will be released on gatefold double LP, digipack CD and as digital download on September 28th through Bloodshed666 Records.
In the meantime, view the band's disquieting new video for opening psalm, "On The Run" below.

Phase IV Track Listing:
1. On The Run
2. Money & Fame
3. Comeuppance
4. Despair II
5. They Won't Have To Burn The Books When Noone Reads Them Anyway
6. Despair II (Deadverse remix by Will Brooks, Dälek)
7. The Books (JK Flesh remix by Justin Broadrick, Godflesh)
Since the band's formation in 2006, PHAL:ANGST's signature, unclassifiable sound has drawn in curious listeners with cinematographic epics inspired by artists like Front 242, Coil, Throbbing Gristle, Nurse With Wound, Kraftwerk, Einstürzende Neubauten, film works by Angelo Badalamenti, David Lynch and John Carpenter, and Goblin as well as guitar driven bands like Earth, Bohren & Der Club Of Gore, Jesu, Neurosis, and Mogwai.
PHAL:ANGST manifests a mood that is generally dystopian and melancholic, however some sunny spells occasionally break the gloom. As was the case with past efforts, tracks take their time to develop, grow, mutate, and tilt. Visuals turn the band's live concerts into intense, multimedia performances.
PHAL:ANGST:
Ph – vocals, harp, metallophone, additional electronics
Al – git
: – bass
Angst – electronics, sampling
"PHAL:ANGST…do a good job in putting the nightmarish dystopia of modern city life into music… Whatever it is that is at the core of PHAL:ANGST's fascination with the desperate sides of life, they sure do it with consequence." — Cracked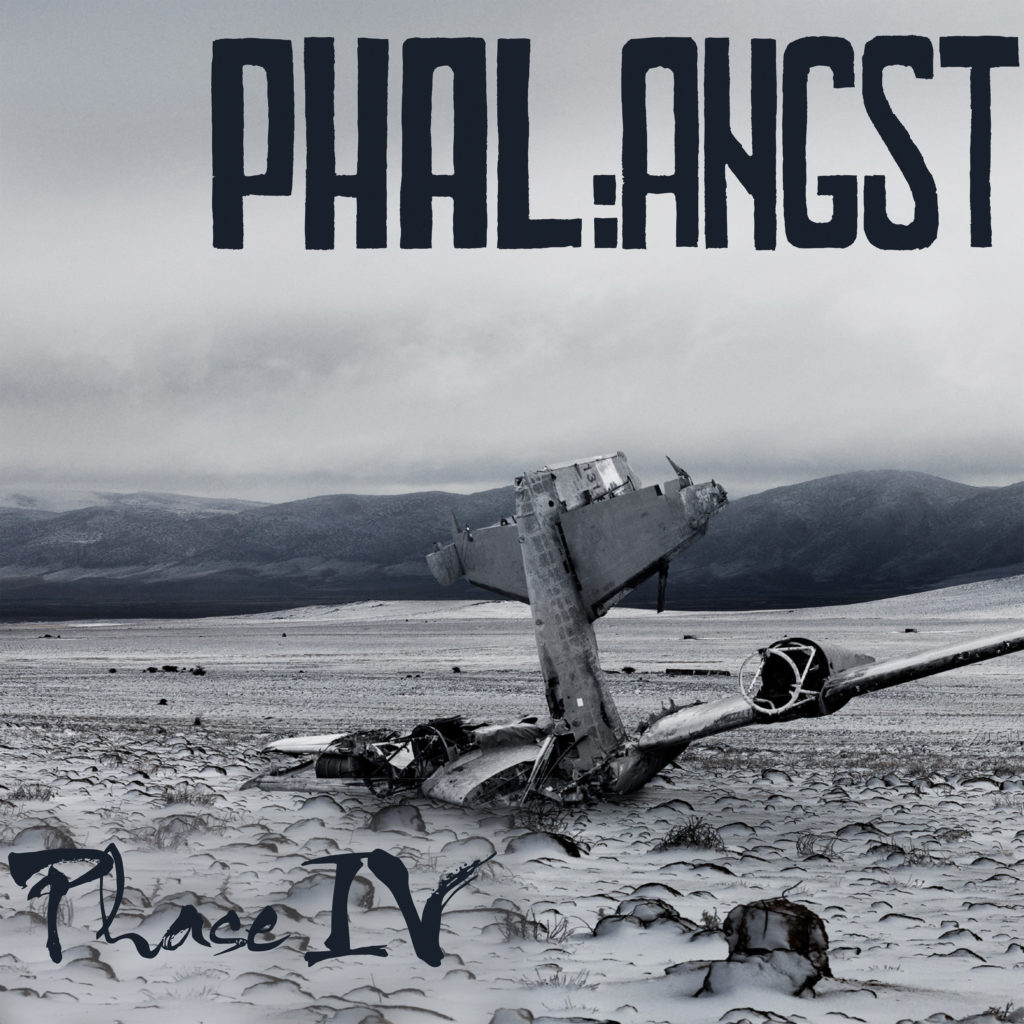 http://www.med-user.net/phalangst
http://www.facebook.com/phalangst
http://www.phalangst.bandcamp.com
whttp://www.soundcloud.com/phalangst
http://www.youtube.com/bloodshed666records
http://www.bloodshed666.net
http://www.facebook.com/bloodshed666records