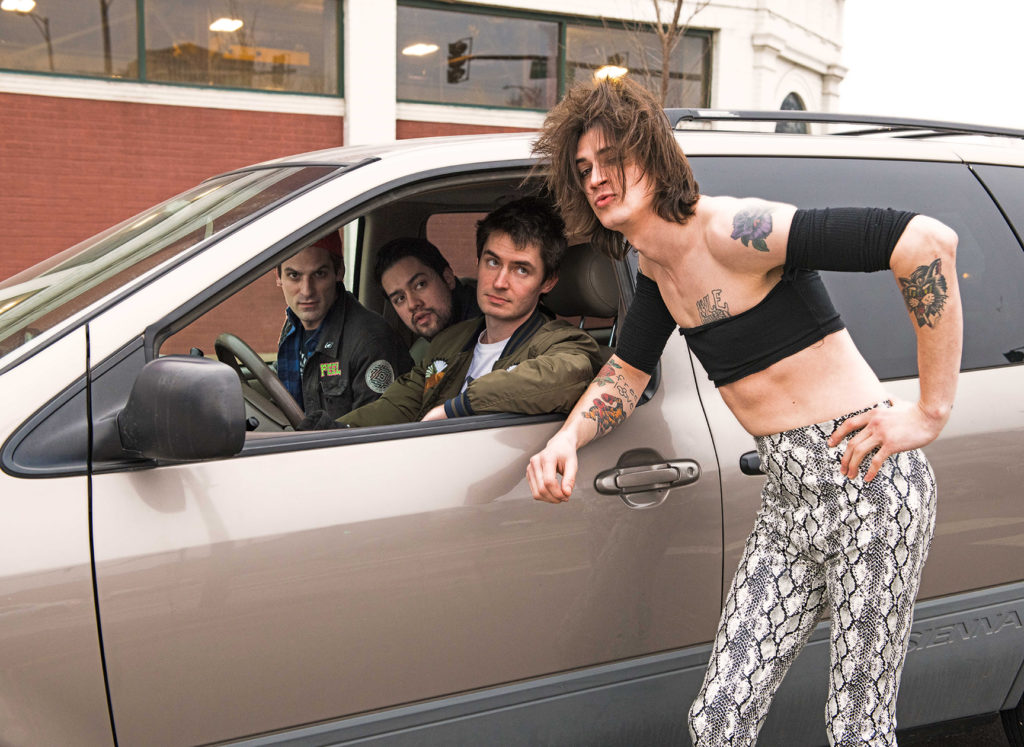 [photo by Kyle Hampson]
Chicago-based PEEL has leaked the first single from their impending Never Not Dead, "Wet Work," through a premiere at New Noise Magazine, as the new EP nears release in late April.
The Never Not Dead EP is a continuation of the PEEL sound – an infectious party-ready hybrid of poppy/classic rock and melodic punk rock hooks – further taking the band in both directions, some tracks taking an even more pop-borne approach and the others adding more grit to the rock.
The band offers with the release of the EP's maiden single, "We busted the songs out in a month, writing and rehearsing it all together and recorded the entire thing in one day; we had the masters a week later. We wanted to keep it simple but make everything bigger. The pop is poppier, the rock is rockier. Pete wrote some deep shit, Kyle wrote a Ramones song. We're leading off with the song 'Wet Work' because it's the best example of that new PEEL sound. It sounds like PEEL, but a new PEEL. A better PEEL. The best PEEL that we can PEEL."
Hear PEEL's "Wet Work" at New Noise Magazine RIGHT HERE.
Fans of Cheap Trick, Dead Boys, MC5, and New York Dolls, should put PEEL on their list and not miss out on Never Not Dead.
PEEL will self-release Never Not Dead on digital and cassette Friday, April 27th; find preorders HERE.
The band will deliver the new tunes to their hometown fans two days after the release of Never Not Dead, playing a release party at Schuba's Tavern in Chicago on Sunday, April 29th. Watch for additional live shows to be announced in the weeks ahead.
PEEL Never Not Dead Release Show:
4/29/2018 Schuba's Tavern – Chicago, IL
PEEL was started in 2016 by longtime friends Pete Mueller and Kyle Hickey, both of whom share guitar and vocal duties – Mueller on the poppy tones and Hickey on the more rocking end of the spectrum – and the lineup is rounded-out with Dave Stach (Dethbeds) on bass and Jake Anderson (Future Monarchs) on drums. The band released their debut album Marlboro Country in 2016, but it wasn't until the recording sessions for the follow-up, the 2017-released Goes Bananas album, recording with Josh Shapera at Shirk Studios, when the band really honed the hooks and harmonies, claps and choruses, which helped forge their true sound.
The release of Goes Bananas, and the crazy coinciding release show at the Empty Bottle, helped launch PEEL into the local circuit, after which they began supporting more popular acts at larger venues. The shows have helped the band continue to cultivate their party-ready riffage and fuel new inspiration to create material, which the band is currently recording at Jamdek Recording Studio for a new EP, Never Not Dead.
PEEL bassist Dave Stach offers on the recording of the new EP, "After the Goes Bananas sessions we decided to skip the big studio and producer (because we spent all of our money) and reach out to the talented people within our circle. We've known Dave Vettraino for a while, back when he headed Public House, recording DIY projects in his basement. Bobby Lord, a childhood friend of Jake and myself, lives in NYC and composes and records music. After Lincoln Hall paid us probably more money than we're worth, we hit it. You can say this record was funded by the gracious contributions of Lincoln Hall. Not only did we save some green, but we seriously got bang for our buck. We're not saying anything bad about the big studio process, but when we're connected with so many rad people it just made sense to do this EP within our circle.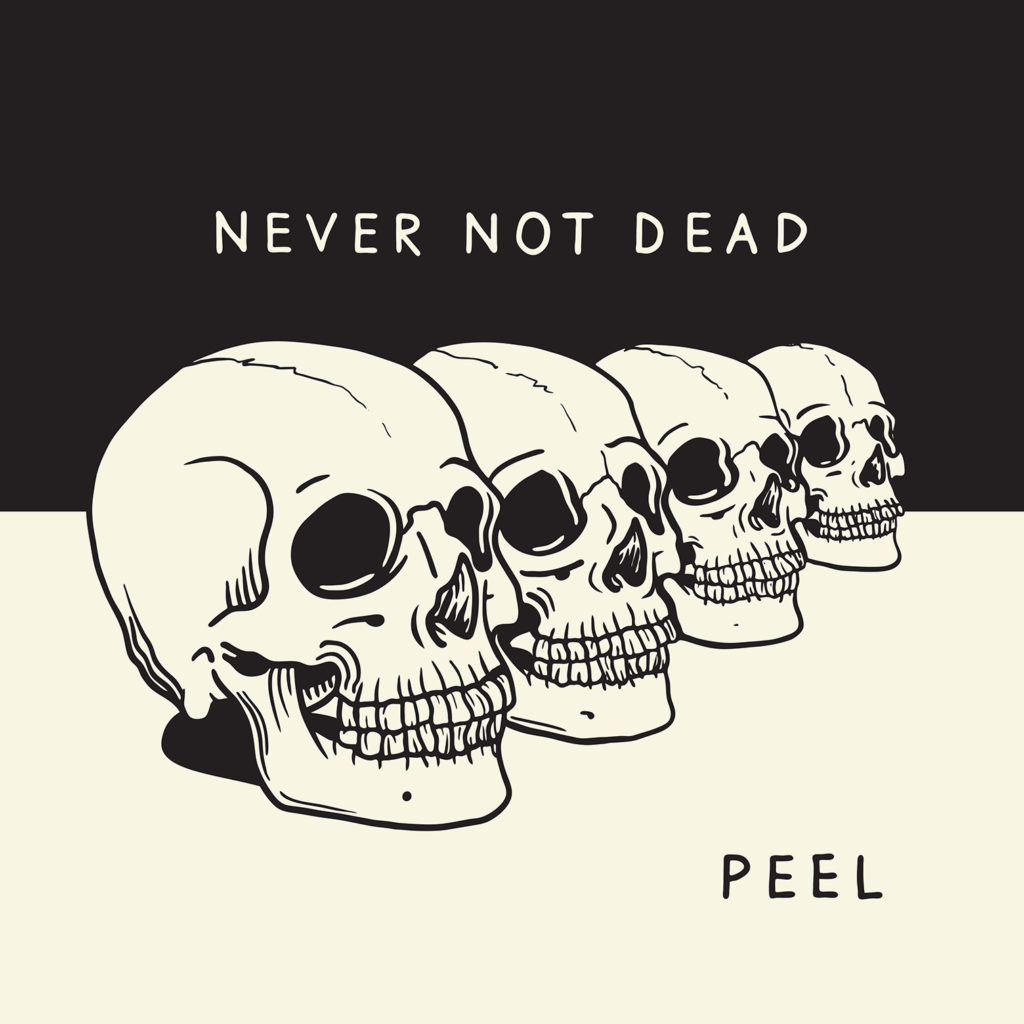 http://peelrules.com
https://peelrules.bandcamp.com
https://www.facebook.com/PEELRULES
https://twitter.com/peelrules
https://www.instagram.com/peelrules
https://soundcloud.com/peelrules