Copenhagen, Denmark-based metallic hardcore/crust outfit PARASIGHT will release their second full-length, At Leve Som Hvis Der Var Et Håb, through Indisciplinarian and Modstand Records on March 9th. The first single "Bløder Blod" has been premiered at No Echo as the band announces the LP's details and their upcoming record release show.
The members of PARASIGHT had been playing together in different metal and hardcore bands when they assembled themselves as a new band in 2009 due to their common love of Swedish punk, D-beat and bands like Motorhead and Discharge. To date they have released one full-length, one 7″ EP, and a split 12″ EP, and have toured Europe on several occasions. On their incoming second album, At Leve Som Hvis Der Var Et HaÌŠb (Danish for, "to live as if there was hope"), PARASIGHT has sharpened their melodic and Scandinavian sounding D-beat fueled by equal parts metal, punk, and hardcore.
On At Leve Som Hvis Der Var Et Håb, PARASIGHT delivers a consistent metallic hardcore record which in its political songwriting carries an indignant system critique. With inspiration from the political Danish rock of the 1970s, lyricist and lead singer Michael Aagesen writes easily intelligible anti-elite lyrics in which content is above form. The album was produced by the band itself, mixed by Swedish producer legend Fredrik Nordström (Martyrdöd, At The Gates, Wolfbrigade), mastered by Brad Boatright (Nails, From Ashes Rise, Integrity), and bears the artwork of German artist Philip Janta.
As the LP's first single, "Bløder blod" (Danish for 'Bleeding Blood'), is officially released through all digital providers tomorrow, Friday, January 26th, the single has been made available for streaming exclusively through US webzine, No Echo.
Hear PARASIGHT's "Bløder Blod" via No Echo RIGHT HERE.
Guitarist Allan Tvedebrink states on the album and the "Bløder Blod" single, "It is with great honor and respect, that we with this release initiate the corporation with Indisciplinarian, a label we regard as the most serious and hard-working underground label in our country. 'Bløder Blod' is the first track of the album; a hard-hitting punch of an opening track, which cuts to the bone. Lyrically the track is a nod towards all the refugees who are bleeding from their bodies and souls in the fight for a worthy and safe life, every day."
PARASIGHT will release At Leve Som Hvis Der Var Et HaÌŠb through a cooperation between Indisciplinarian and bassist KB Larsen's Modstand Records imprint on vinyl and digital formats on March 9th. Watch for preorders and additional audio samples to be released in the days ahead.
On the day of the album's release, PARASIGHT will play a release show at the local Huset Hardcore festival at Musikcafeen in Copenhagen; tickets can be obtained HERE. Additional tour dates are to be expected.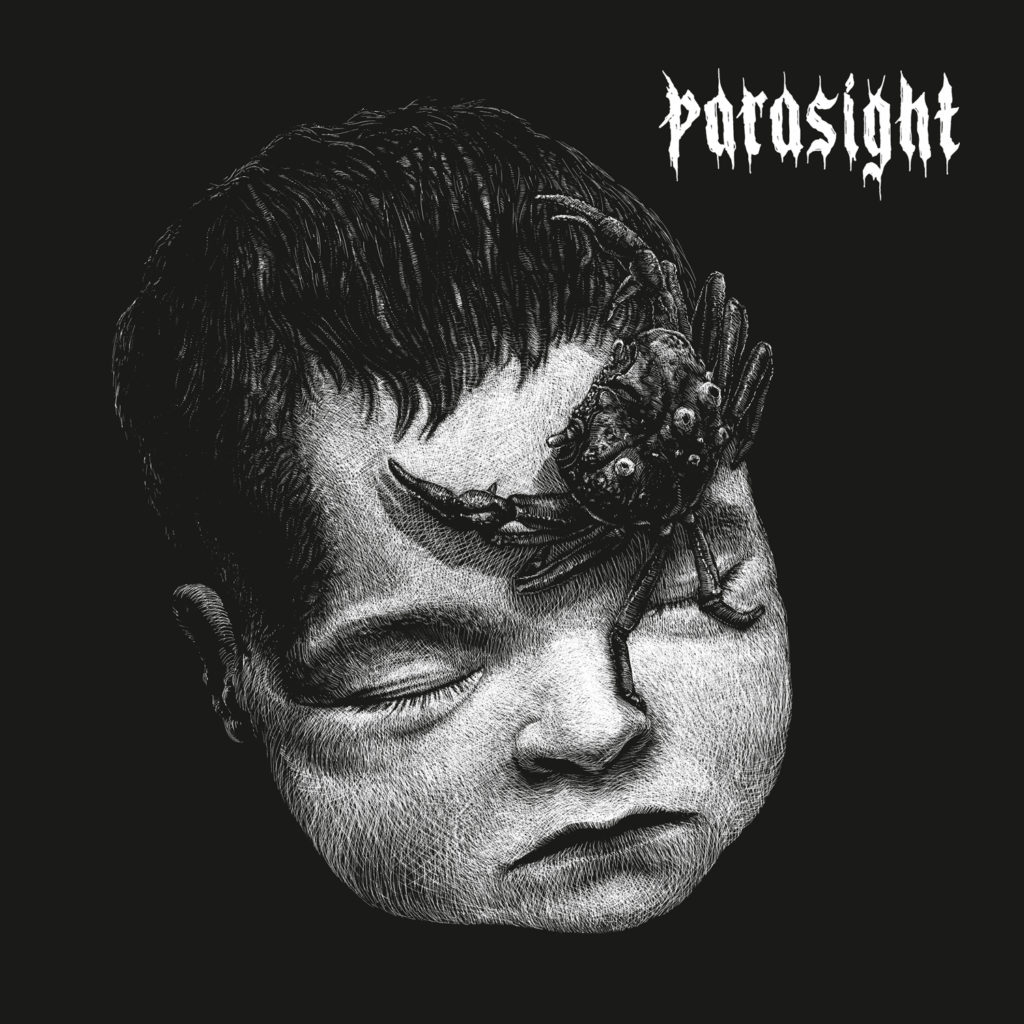 At Leve Som Hvis Der Var Et HaÌŠb Track Listing:
1. Bløder Blod
2. De Skyder
3. Kødet Er Dødt
4. Alt Falder Sammen
5. Grådigheden Selv
6. Sulten I Seng
7. Du Glemt
8. Alt Er Noget Lort
9. …Som Hvis Er Var Et Håb
10. Håbløst
PARASIGHT Live:
3/09/2018 Musikcafeen – Copenhagen, DK @ Huset Hardcore [info]
PARASIGHT:
Michael Aagesen – Vocals
Allan Tvedebrink – Guitar
KB Larsen – Bass
Nikolaj Borg – Drums
http://www.facebook.com/parasightdk
https://indisciplinarian.bandcamp.com
http://www.indisciplinarian.com
http://www.facebook.com/indisciplinarian
http://www.earsplitdistro.com