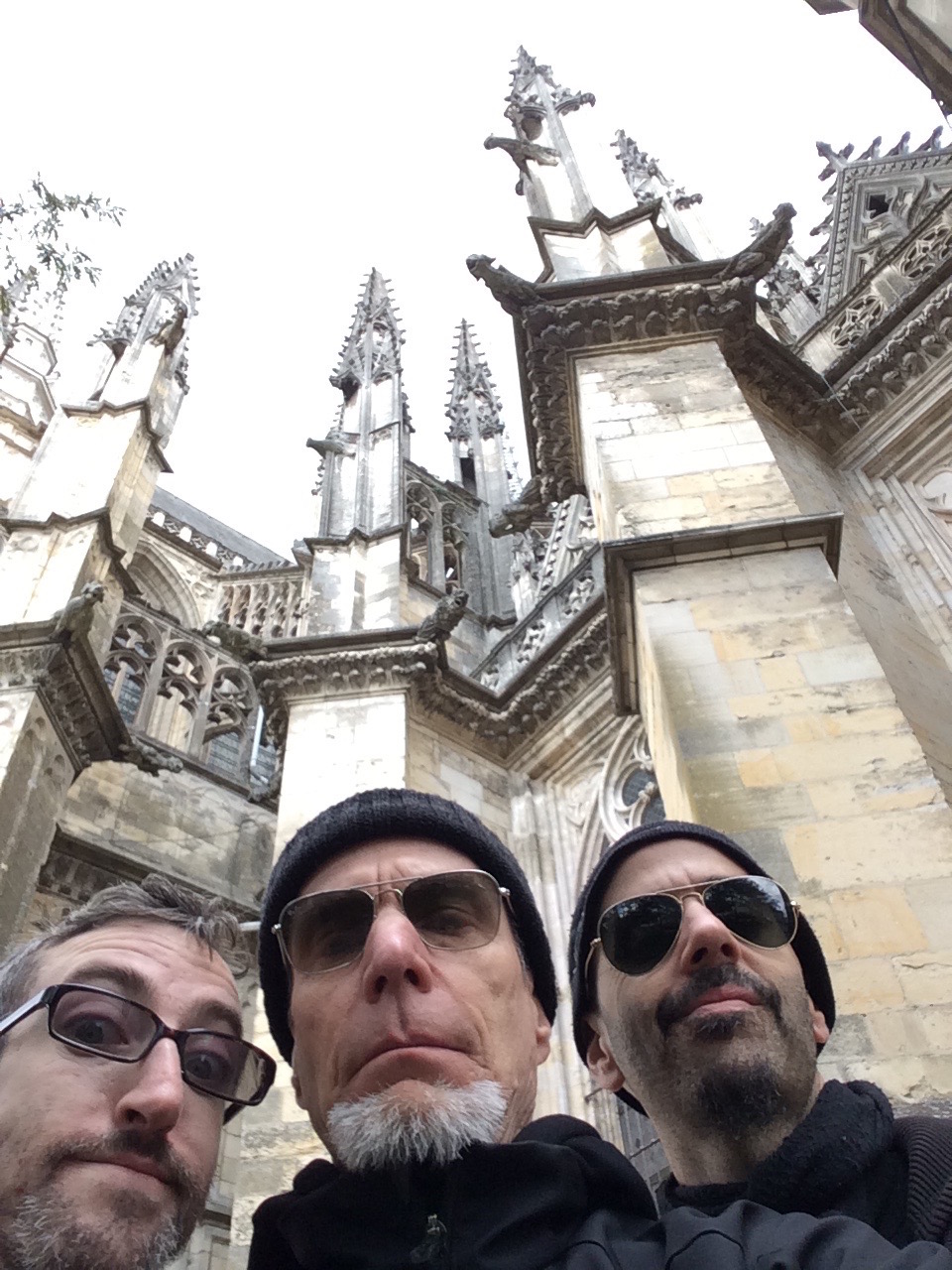 Long-running New York City-based math/prog/experimental outfit PAK – with members of The Molecules, Cleric, Imperial Triumphant, and more – has joined the Nefarious Industries family. To date, PAK has released six recordings on the labels Ra Sounds, Magaibutsu Japan, and Tzadik, with their newest full-length, Bestial, now set for impending release through Nefarious Industries. The album will see spring release while the band confirms concerts and tour dates across North America and Japan for the year.
PAK is back! With a new incarnation combining powerful avant metal, the complexity of prog rock, and inspired moments of improvisation. For more than fifteen years of touring and recording, PAK's music stands unique. Ron Anderson is back on guitar with a more powerful heavier sound. New members Steve Blanco (Imperial Triumphant) on bass and Larry Kwartowitz (Cleric) on drums are helping in stretching the bands previous boundaries pushing PAK to new sonic directions.
As the final details and street date for Bestial are being confirmed, PAK will play two shows this week, leading with a Nefarious Industries showcase at Trans Pecos in Queens, New York City this Sunday, May 3rd alongside labelmates Zevious and Zvi. Next Saturday, March 9th, PAK will play Philadelphia, supporting the mighty Stinking Lizaveta and more. See the current listings below and watch for new tour dates and release info to be posted shortly.
PAK Live:
3/03/2019 Trans Pecos – Queens, NY *Nefarious Industries showcase w/ Zevious, Zvi [info]
3/09/2019 The Mothership – Philadelphia, PA w/ Stinking Lizaveta, Shardik [info]
Ron Anderson was born in Jersey City, New Jersey in 1959. He is a self-taught rock composer who starting while still in high school in the mid 1970's experimenting with new concepts for utilizing rock music with noise, free improvisation. In 1980 he was one of the founding members of Rat At Rat R in Philadelphia. He moved to New York City's Lower East Side in 1982. There he started working in his home recording studio and continued to experiment with tape editing, found sounds, noise, and improvisation. He combined these elements with compositions and released his first LP entitled Fever Dream in 1987. Anderson moved to Oakland, California in 1989 were he formed The Molecules, who would go on to release a total of six albums. The Molecules were introduced to the European music community at the Musique Action Festival in Nancy, France in 1993, and since then, Anderson has been a regular on the European festival and club circuit, as well as touring in Japan and North America. After living in Geneva, Switzerland for one year he moved back to New York City in 1999 where he formed PAK. He has collaborated with many musicians on numerous projects. He appears on over seventy releases, most recently Oblique Quartet's Tlaloc Beat on Alphatauri.
Steve Blanco is a multi-instrumentalist – primarily bass and piano/keys – as well as composer and filmmaker based in NYC. He is well versed in many styles of music ranging from jazz to metal to ambient and beyond. Performing, recording, and touring are a regular part of his creative existence, and he is involved in several projects as leader or sideman. Blanco's resume also includes composition and film scoring, as well as music instruction. Blanco is the bass player for Imperial Triumphant and ZRIKU in addition to PAK.
Larry Kwartowitz has been drumming since the age of three or four and has been composing and performing live music since he was a teenager. One of the founding members of the tri-state area based avant-metal band, Cleric, Kwartowitz is known for playing many styles that range from hip hop and funk to jazz and the heaviest of rock. Since Cleric's first full-length album was released on Trey Spruance's label, Web of Mimicry, they have toured most of the United States and Canada and most recently have been working on their sophomore album as well as a Masada record for John Zorn. John Zorn has taken them under his wind as proteges, which has opened them up to many opportunities, including a residency at his New York club, The Stone, as well as international shows including Colombia, Switzerland, and most recently, Mexico. In addition to Cleric, Kwartowitz has been playing in side projects with musicians that include PAK's Ron Anderson and Steve Blanco, Mick Barr and Matt Mottel (Gulag) and Brandon Seabrook and Johnny DeBlaze (Neuronomicon). He also has plans for future collaborations with Colin Marston, Uri Caine, and more.
https://www.facebook.com/PAK.RonAnderson
http://www.ronanderson-molecules.com
https://ronanderson.bandcamp.com
http://nefariousindustries.com
http://www.facebook.com/NefariousIndustries
http://www.twitter.com/NefariousInd
https://www.instagram.com/nefarious_industries