[photos by Scott Friedlander]
New York City-based math/prog/experimental outfit PAK begins their October tour of the West Coast US this week. The long-running act, with members of The Molecules, Cleric, Imperial Triumphant, and more formulating the current lineup, will be playing in support of their Bestial full-length, released earlier this year via Nefarious Industries.
Produced by PAK's Ron Anderson, Bestial was recorded in two days at Menegroth, The Thousand Caves, in Queens, New York City with Colin Marston. The album was mixed and mastered by Anderson and completed with artwork by Will Argunas and layout by Greg Meisenberg. Bestial is a must-hear for fans of John Zorn, Dysrhythmia, Melvins, Stinking Lizaveta, and Gore.
Following sporadic live appearances across the East Coast in the wake of Bestial's release, PAK now hits the West Coast US. From this Thursday, October 10th through October 20th PAK plays through California, Oregon, and Washington on the nine-city tour, with several new shows added since prior announcements. Along the way they'll share the stage with labelmates Oxx and Zvi, as well as Mountaineer, Disastroid, and more.
See recent live footage of PAK live from Brooklyn's Saint Vitus Bar RIGHT HERE.
Bestial is out now on CD and all digital platforms. Stream the album and find merch and bundle options HERE.
PAK West Coast USA Tour:
10/10/2019 The Uptown – Oakland, CA w/ Disastroid, PG13, Onkos [info]
10/11/2019 Til-Two Club – San Diego, CA w/ Dreambro5, Peymaar [info]
10/12/2019 The Prospector – Long Beach, CA w/ Blind John Pope
10/13/2019 Sweet Springs – Los Osos, CA w/ Oxx, Mountaineer [info]
10/14/2019 Dwellpoint – Sacramento, CA w/ Gentleman Surfer [info]
10/16/2019 Turn Turn Turn – Portland, OR w/ Shahzad Ismaily, Zvi [info]
10/17/2019 Parliament Tavern – Seattle, WA w/ Sulphur Ko Solo [info]
10/19/2019 Caravan Lounge – San Jose, CA
10/20/2019 Winters – Pacifica, CA w/ Disastorid, Utopian Trap
Watch for new PAK live performances and tour dates to be announced later in the year.
For more than fifteen years of touring and recording, PAK has released six recordings on labels including Ra Sounds, Magaibutsu Japan, Tzadik, and others. Combining powerful avant metal, the complexity of prog rock, and inspired moments of improvisation, PAK's music stands unique. Founder Ron Anderson is back on guitar with a more powerful heavier sound, while new recruits, bassist Steve Blanco (Imperial Triumphant) and drummer Larry Kwartowitz (Cleric) are helping in stretching the band's previous boundaries, pushing PAK to new sonic directions.
"PAK, cutthroat technicians of a sonic pummel that combines doom-metal, punk, prog, ambient, sludge, and noise, celebrate the release of their dizzily complex monster, Bestial." – The Brooklyn Rail
"The creation of an artist (Ron Anderson) and like-minded partners (Steve Blanco of Imperial Triumphant, Larry Kwartowitz of Cleric) who recognize no boundaries between genres worlds apart and seemingly impossible to liquece and cement at the core. All those genres mentioned earlier with doom metal, dissonant black metal, electronica, some early grunge and the time signatures of Rush, Yes and King Crimson." – Autoeroticasphyxium Zine
"Think of it as a study in scale…the 13-minute-long 'Triskaidekophobia,' which pounds the ears not only with its peculiar angularity but also is sense of scope and the dark behemoth shadow it casts. Anderson here isn't interested in condensing and hyper-pressurizing everything; he's getting the same sense of aural satisfaction slowly slowly slowly drawing down the needle…Anderson and company cop antithetical and ominous poses and spew bile over plodding, HEAVY bass and guitar lines that call to mind Big Business-era Melvins. Even then, the trio has tricks up its sleeves; after four minutes on 'Consumer,' the doom yields to caterwaul guitar-solo theatrics and a heightened sense of anxiety about the process of consuming it all. Here, and elsewhere, you practically can smell the sweat and darkness." – Music Tap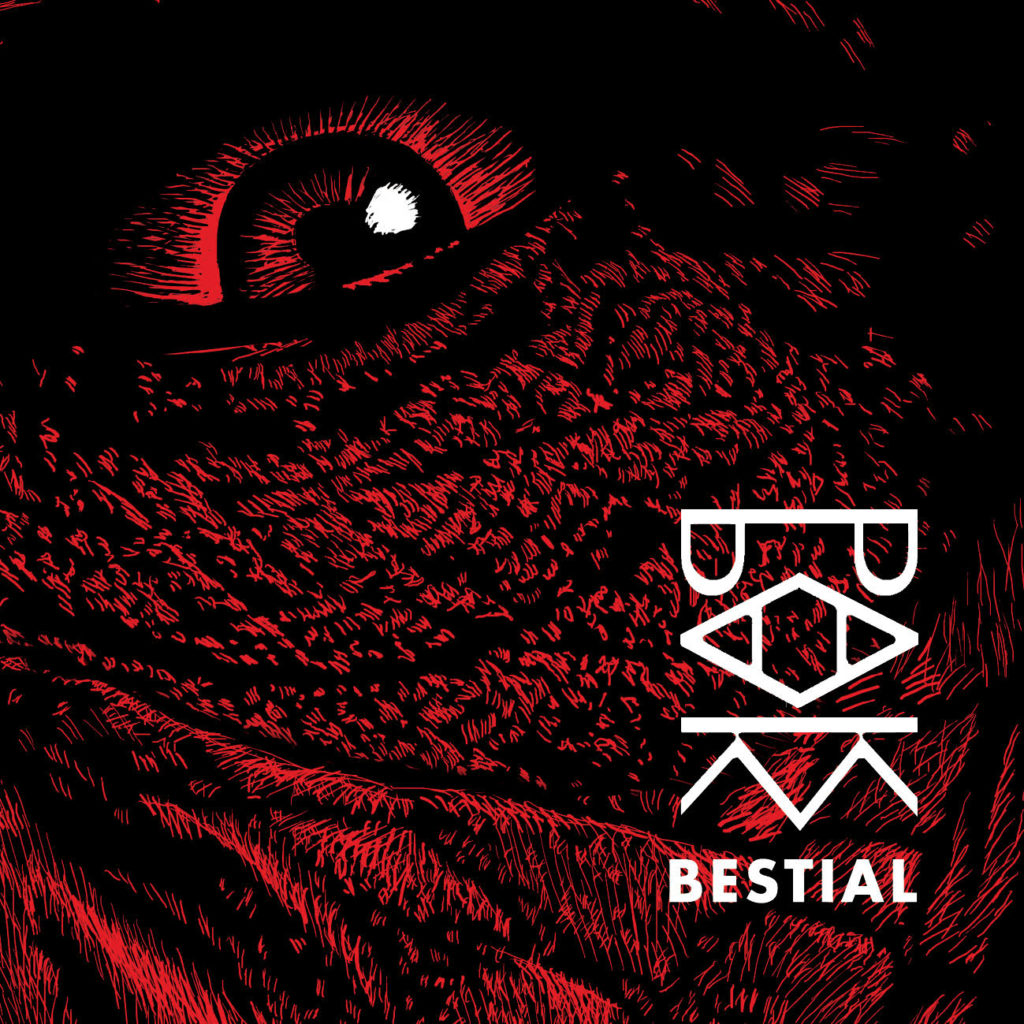 https://www.facebook.com/PAK.RonAnderson
http://www.ronanderson-molecules.com
https://ronanderson.bandcamp.com
http://nefariousindustries.com
http://www.facebook.com/NefariousIndustries
http://www.twitter.com/NefariousInd
https://www.instagram.com/nefarious_industries