Genre defying noiseniks, OvO, will release Abisso next month via Supernatural Cat and, upon entering their 13th year in existence the band are showing no signs of relenting in their unorthodox attack.
Abisso opens a new artistic era for this duo, formed by Stefania Pedretti and Bruno Dorella. There's a renewed richness in their sound, brought to the forefront by their meticulous use of samples, drum machines, pads, field recordings and synths. Cor Cordium and previous offering, CroceVia were veritable points-of-no-return for their minimal rock structures with Dorella's half drum set and Pedretti's guitar and penetrating vocal gymnastics swirling into a distant realm of wonder. The new challenge is to go beyond those confines, using contemporary music tools to maintain their unparalleled creativity and eternal evolution. With the help of Giulio "Ragno" Favero at the mixing desk, Giovanni Versari's mastering, and the friendly collaboration of Gnaw's Alan Dubin (OLD and Khanate) and Carla Bozulich with her full band, Evangelista, OvO have crossed into new territories of extreme artistry.
Today fans and adventurists can witness the sounds of "A Dream Within A Dream" at THIS LOCATION.
The pace shifts and other-worldly vocal terror of this particular track shows how OvO have truly rooted themselves in the culture of crafting incredibly brash dynamic noise, veering from belly-ache sludge to simmering and shimmering compositions that ooze rock 'n' roll from punk stained pores.
OvO will release Abisso on November 4th via Supernatual Cat.
"With such a small collection of instruments to abuse, OvO constantly evolve as a multi-headed beast – at times creating a clatter of apocalyptic death-thrash before veering violently into extended passages of synth-driven noise-doom. If you're looking for the soundtrack to a murderous rampage, multi-car pile-up or nuclear meltdown, look no further. There doesn't really exist anything else quite like this in music." – The Sleeping Shaman
"From start to finish it sounds like a hellmouth opened in a recording studio, which is every bit as fascinating as that sounds." – MTV Iggy
"…fascinating and terrifying…." – Sitting Now
"Drifting in the limbo between the percussive sludge of Jucifer and the surreal assault of Fantômas." – The Skinny
"Not for the faint of heart, but then again, most real art is like that: it challenges you to make sense of it according to your own life and beliefs, and either ignore it or change because of it. This is that real." – Foxy Digitalis
OvO – A Dream Within A Dream (feat Alan Dubin) by RarelyUnable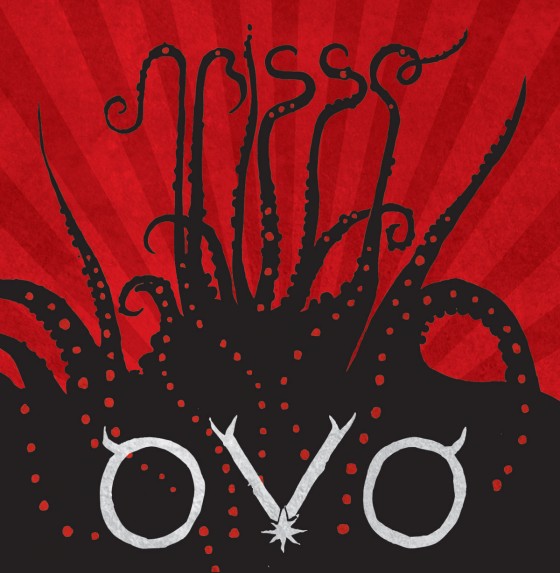 https://www.facebook.com/pages/OvO/199733020041914
http://www.ovolive.blogspot.com
http://www.supernaturalcat.com/OvO.html
http://www.malleusdelic.com