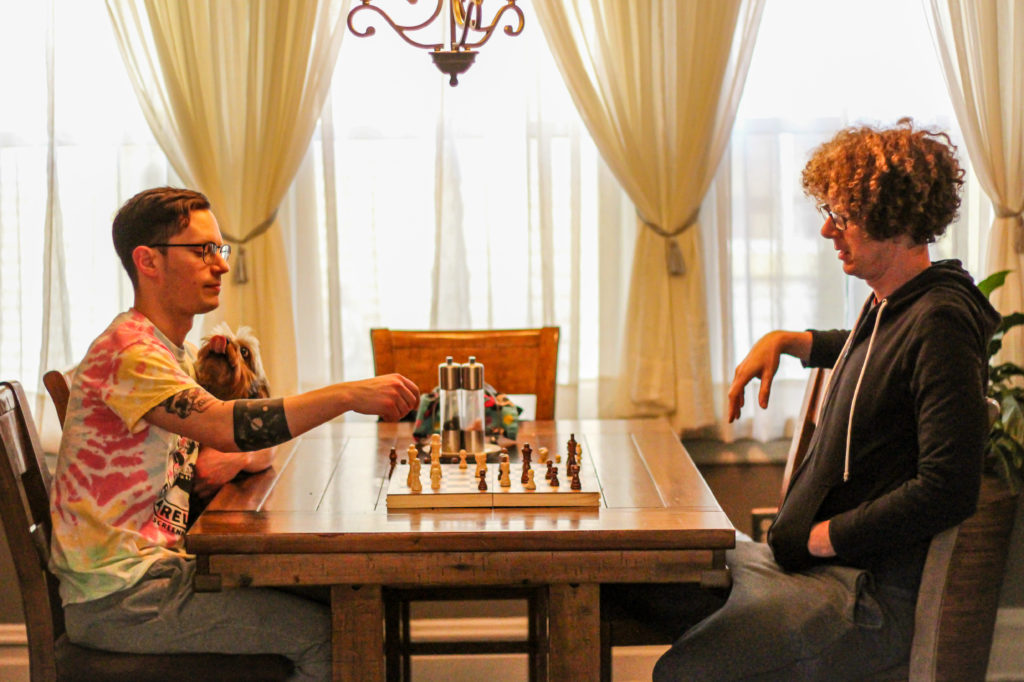 As Allentown, Pennsylvania-based ORPHAN DONOR – the project of Secret Cutter drummer Jared Stimpfl – prepares to release its Unraveled LP through Zegema Beach Records in June, the new single "You Were Alive" has been issued through an exclusive premiere hosted by MetalSucks.
Influenced by early-2000s screamo and metalcore, grindcore, and math metal, ORPHAN DONOR released its scathing Old Patterns album in the early Spring months of 2020 to critical acclaim, while Stimpfl was already leaning heavily into the creation of new material, which delves even further into the realms of psychosis on the follow-up, Unraveled. If Old Patterns was a mind-bending acid trip, ORPHAN DONOR's Unraveled is the subsequent and sobering descent into madness. This album feels like being steadily pressured down a spiral staircase with uneven steps. The discordant album once again sees Jared Stimpfl performing all guitars, bass, drums, and other instrumentation, joined by his ally Chris Pandolfo of Clouds Collide on vocals. With Unraveled, they have concocted a nightmarish seven songs; a tsunami of anger, profusely ringing, anchored by the prodigious eleven-minute closer "Celestial Mourning."
Unraveled was recorded, mixed, and produced by Stimpfl at his Captured Recording Studios, where he has produced records for the likes of Jesus Piece, Secret Cutter, Ultramantis Black, Tile, and more, and mastered by Arthur Rizk (Cavalera Conspiracy, Power Trip, Xibalba) and completed once again with the expectedly bizarre artwork/design of James Ravelle, who has crafted visuals for prior ORPHAN DONOR output. Fans of PG99, As The Sun Sets, Meth., Celeste, Ken Mode, Cursed, and Isis should not miss Unraveled.
Stimpfl writes, "I've had a recurring dream throughout my life, my father just gets home from work… He's frantically gathering his things for the next day and I can't see him since he's facing away from me constantly. I'm pleading with him, 'Stop moving! You're here and I have so much to tell you about!' He's out the door and years go by. I had a lucid dream not too long ago that I answer the door in some cabin… And he's standing there facing me, alive and breathing, I hug him, and I can feel his skin, touch his face, and I see his eyes. He's right fucking there in front of me and it's as real as anything I've experienced in waking life. I wake up completely stunned and immediately call my mom and sister. It shook me for days. It's just another one of those moments where I can't believe my brain tricks me so well. This song is about that dream."
MetalSucks writes, "It's sadness sheathed in brass knuckles, a primal, irrepressible cry of anguish given form as a wrecking ball. Anyone who has ever lost a loved one and then had the bittersweet experience of seemingly being reunited with that loved one in an all-too-real dream will understand the reason the torment on 'You Were Alive' feels so authentic is because, well… it is."
Listen to ORPHAN DONOR's Unraveled single "You Were Alive" early now only at MetalSucks RIGHT HERE.
Zegema Beach Records will issue Unraveled digitally and on three different vinyl variants on June 11th. Find preorders at Bandcamp where "My Friend, The Hornet" is playing HERE, the US label shop HERE, and the international label shop HERE.
Stand by for additional audio previews and more as Unraveled nears release.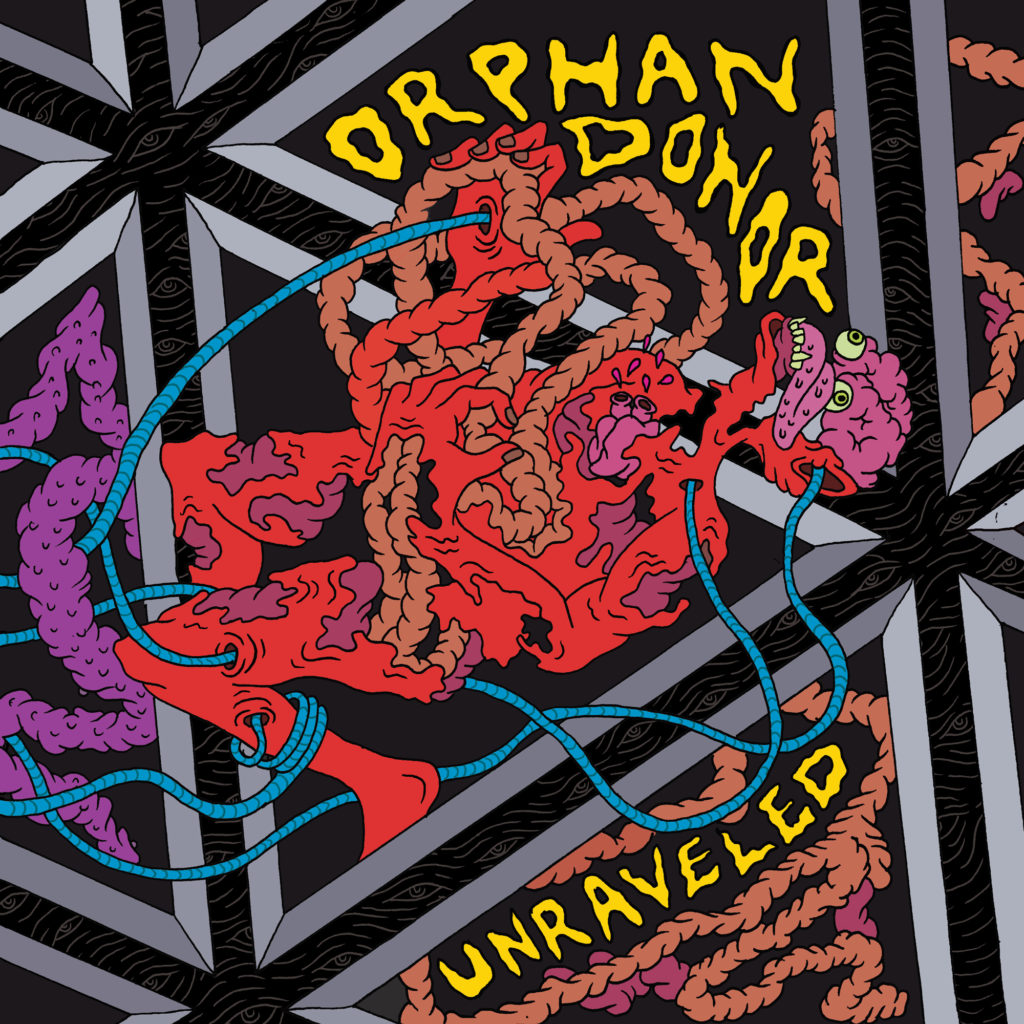 Http://orphandonor.bandcamp.com
https://www.instagram.com/orphan_donor
https://www.facebook.com/OrphanDonor
http://www.capturedrecordingstudios.com
http://www.zegemabeachrecords.com
https://zegemabeachrecords.bandcamp.com
https://www.facebook.com/zegemabeachrecords