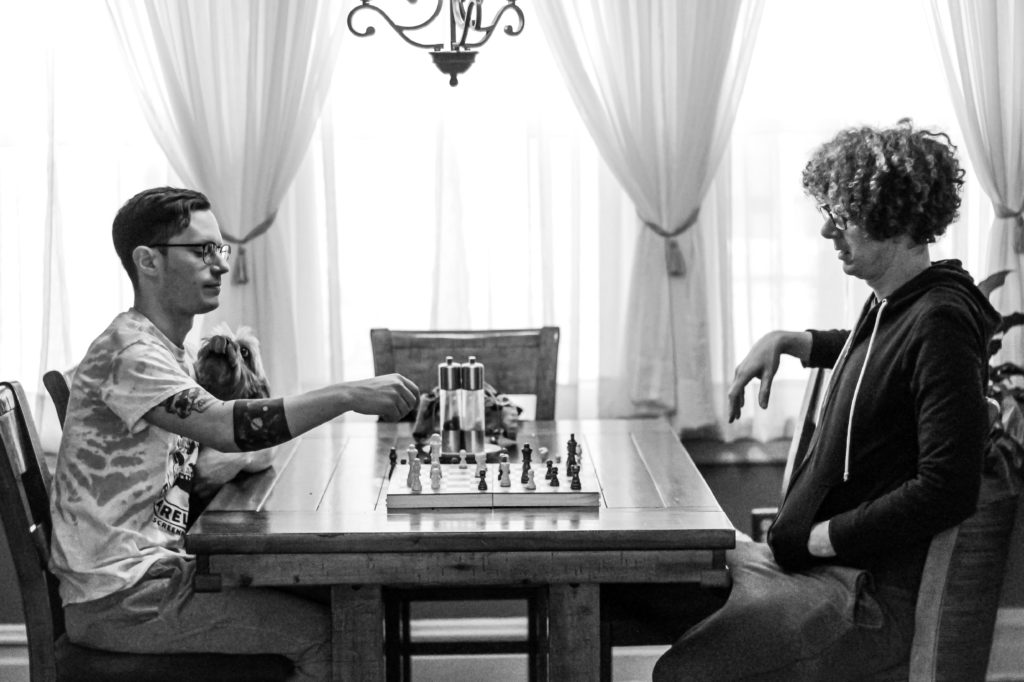 photo by Jared Stimpfl
This Friday, Zegema Beach Records will release Unraveled, the new LP from Allentown, Pennsylvania-based ORPHAN DONOR – the project of Secret Cutter drummer Jared Stimpfl. With its official unveiling just days away, Decibel Magazine is hosting an exclusive advance stream of the entire album.
ORPHAN DONOR's Unraveled was recorded, mixed, and produced by Stimpfl at his Captured Recording Studios, where he has produced records for the likes of Jesus Piece, Secret Cutter, Ultramantis Black, Tile, and more, mastered by Arthur Rizk (Cavalera Conspiracy, Power Trip, Xibalba), and completed with the bizarre artwork/design of James Ravelle.
Stimpf reveals, "This project has always been a release for me. A purge of the slow accumulations of negative emotions of unmanaged energy that can build up over time. This time I dug deep past the constant traps of the patterns and loops I find myself in, to the source of a lot of pain and suffering: the loss of my father, and the subsequent psychosis from a decade of repressed feelings and growth. This was a last-ditch effort to dig through the mechanisms in my brain that have always cut this groove into my life which creates these spillovers, and the projections from deep seeded anger and sadness into my very wonderful and gratifying existence. This was the first time I've felt that the process of writing was actually healing, instead of just a way to deal. Unraveled is an authentic expression and account of some of the hardest and scariest times in my life that have shaped me to be the person that I am today."
Decibel Magazine writes, "Get ready for a journey into the extremes of the unconscious, the swirling madness of anger, hatred and desperation. ORPHAN DONOR (what a name!) is here with its new album, Unraveled, filled to the grim with furious bile reminiscent of 2000s screamo and metalcore, but with a touch of chaos that retains a connection to grind and mathcore."
Stream ORPHAN DONOR's entire Unraveled early through Decibel Magazine now at THIS LOCATION.
Zegema Beach Records will issue Unraveled digitally this Friday June 11th, the vinyl version to ship in early July in with a run of 100 on Colored/Splatter, a 100-run Deluxe Edition, and 25-run Stupid Fancy Edition. Find preorders at Bandcamp HERE, the US label shop HERE and the international label shop HERE.
ORPHAN DONOR released its scathing Old Patterns album in the early Spring months of 2020 to critical acclaim, while Stimpfl was already leaning heavily into the creation of new material, which delves even further into the realms of psychosis on the follow-up, Unraveled. If Old Patterns was a mind-bending acid trip, ORPHAN DONOR's Unraveled is the subsequent and sobering descent into madness. This album feels like being steadily pressured down a spiral staircase with uneven steps. The discordant album once again sees Jared Stimpfl performing all guitars, bass, drums, and other instrumentation, joined by his ally Chris Pandolfo of Clouds Collide on vocals. With Unraveled, they have concocted a nightmarish seven songs; a tsunami of anger, profusely ringing, anchored by the prodigious eleven-minute closer "Celestial Mourning." Fans of PG99, As The Sun Sets, Meth., Celeste, Ken Mode, Cursed, and Isis should not miss Unraveled.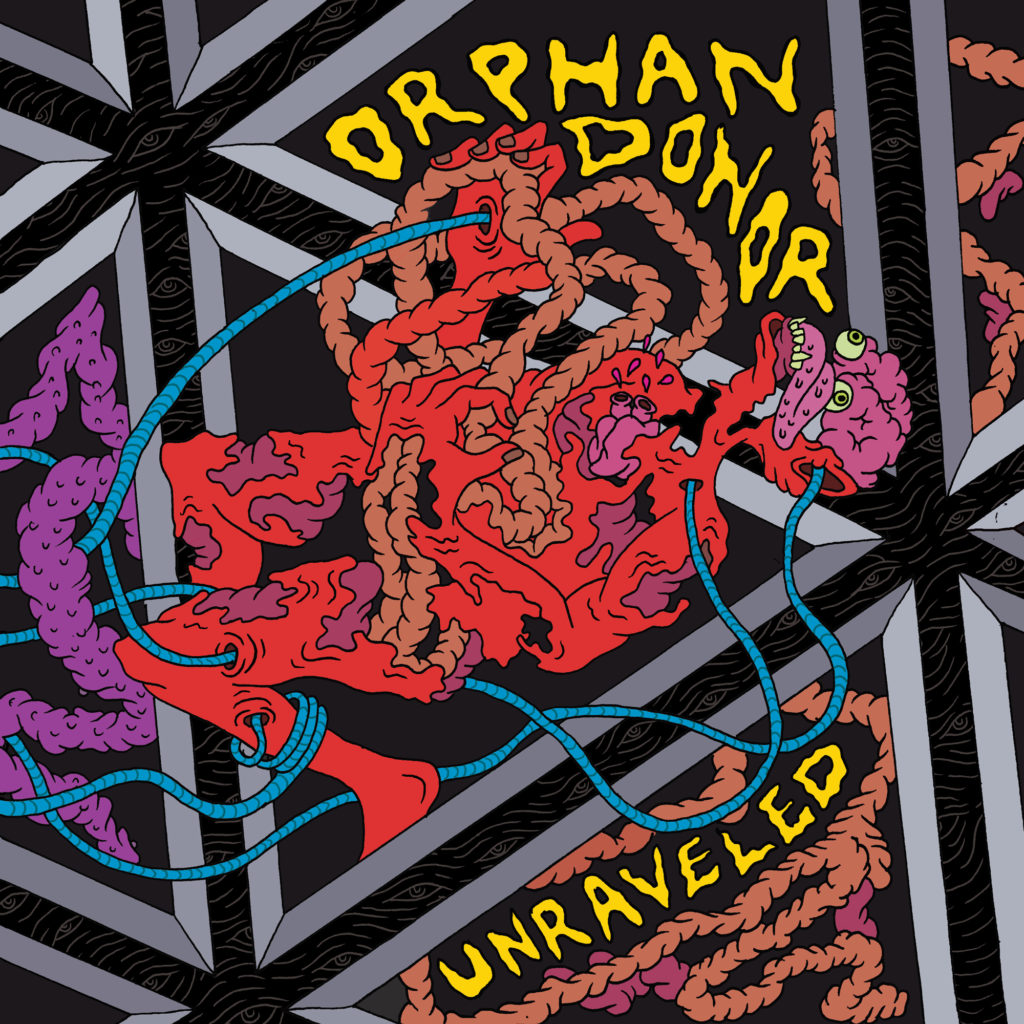 Http://orphandonor.bandcamp.com
https://www.instagram.com/orphan_donor
https://www.facebook.com/OrphanDonor
http://www.capturedrecordingstudios.com
http://www.zegemabeachrecords.com
https://zegemabeachrecords.bandcamp.com
https://www.facebook.com/zegemabeachrecords