photo by Adriana Zak
As Danish atmospheric black metal trio ORM prepares to release their third album, Intet • Altet, through Indisciplinarian next week, Decibel Magazine is hosting an exclusive stream of the record's sole single, the twenty-four-minute opus, "Floden, Som Kan Skabe."
Intet • Altet (The Nothing • The All) is a double album once again expanding on ORM's epic and visionary black metal through a narrative about four life phases, which unfolds over four grandiose compositions with a total running time of ninety-two minutes. Intet • Altet tackles the four stages of life, inspired by the band's own progression – personally and musically. Each of the four compositions centers around a distinct life stage: the fiery youth, the burdened adult, the ascetic hermit, and finally the ascension into the next realm. The lyrics are inspired by the psalms and legends that mark the passage between the life stages, and ultimately the inevitable passage from life to death.
Intet • Altet was recorded and produced by the band's own Simon Sonne Andersen, mastered by Frederik Brandt Jacobsen, and carries artwork by Raoul Mazzero (View From The Coffin) with photography by Naya Buch and Adriana Zak. Also appearing on the album is trumpet player Mads Peter Steenstrop and violinist Nils Gröndahl (Kellermensch, Under Byen).
Following several short visualizer clips of each of the album's four massive movements, ORM reveals this solitary new track ahead of the record's release, stating about the song, "'Floden, Som Kan Skabe' is the second track off of Intet • Altet and also the longest, with a duration of more than twenty-four minutes. It is about the second stage of life: the burdened adult. The adult is weighed down by earthly responsibilities, toiling ever harder in the equinox sun to perform their duties to family and society. The lyrics are inspired by local psalms, typically sung at marriage, but also those devoted to the sun, whose visage can bring life but also the scorching heat that tears the lifeblood from all beings. Musically, it starts at a mid-tempo pace but slowly evolves into new territories, with a focus on structure, progression, tension, and release. The ending dives deep into the trance, building up to concluding massive crescendo through repeated monotonous motions. Please, listen intently throughout its whole duration; if given the attention and diligence it deserves, it might reward you with an extraordinary inner journey."
Decibel writes in part, "the song crushes as far as soaring, expansive black metal goes."
Experience ORM's epic "Floden, Som Kan Skabe" only through Decibel Magazine now at THIS LOCATION.
Watch the prior visualizer excerpts of all four of the album's tracks at the Indisciplinarian YouTube page HERE.
Intet • Altet will be released on September 30th as a digipak 2xCD, cassette in a Maltese cross card case, and digital formats. The 2xLP vinyl editions – 300 on Black vinyl with White sleeve and 300 on White vinyl with a Black sleeve – will arrive in early 2023 due to delays in worldwide vinyl productions.
Preorders for all formats are available at Indisciplinarian's webshop HERE and the digital version can be pre-saved HERE.
ORM will embark on a Danish/Norwegian tour in the Fall, starting in Copenhagen on the day of the album's release and concluding with two Norwegian shows in Bergen and Oslo in November. Tickets for the tour are available HERE.
ORM Live 2022:
9/30/2022 Lille Vega – København, DK
10/01/2022 Mejeriet – Sønderborg, DK
10/07/2022 Studenterhuset – Aalborg, DK
10/08/2022 Kansas City – Odense, DK
10/14/2022 Musikhuzet – Rønne, DK
10/15/2022 Godset – Kolding, DK
10/21/2022 Radar – Aarhus, DK
10/22/2022 Tobakken – Esbjerg, DK
10/28/2022 Bygningen – Vejle, DK
10/29/2022 Elværket – Helsingør, DK
11/04/2022 Gimle – Roskilde, DK
11/05/2022 Templet – Lyngby, DK
11/11/2022 Skur14 – Bergen, NO
11/12/2022 Vaterland – Oslo, NO
ORM was formed in 2015 and released its eponymous debut album in 2017 setting the stage for the band's epic melodic, black metal. Their 2019-released second album Ir saw the band transcend the confines of contemporary black metal with an LP consisting of two long tracks of progressive extreme music. ORM always seeks to expand their artistic universe and to explore the boundaries of extreme metal and push beyond them. One of the band's unique hallmarks is the epic format with long compositions and simultaneously personal and metaphysical narratives on human existence.
Extremely well received by the press and audience alike, Ir and the subsequent 2020-released Mit Blod EP garnered attention both within and outside the extreme metal community, leading to raving reviews, a nomination to the prestigious Steppeulven Danish critic's award and well attended shows in Scandinavia. Most recently, ORM concluded this year's Copenhell Festival in their homeland Denmark, playing both Ir material as well as a track from Intet • Altet to five-thousand exalted festival guests.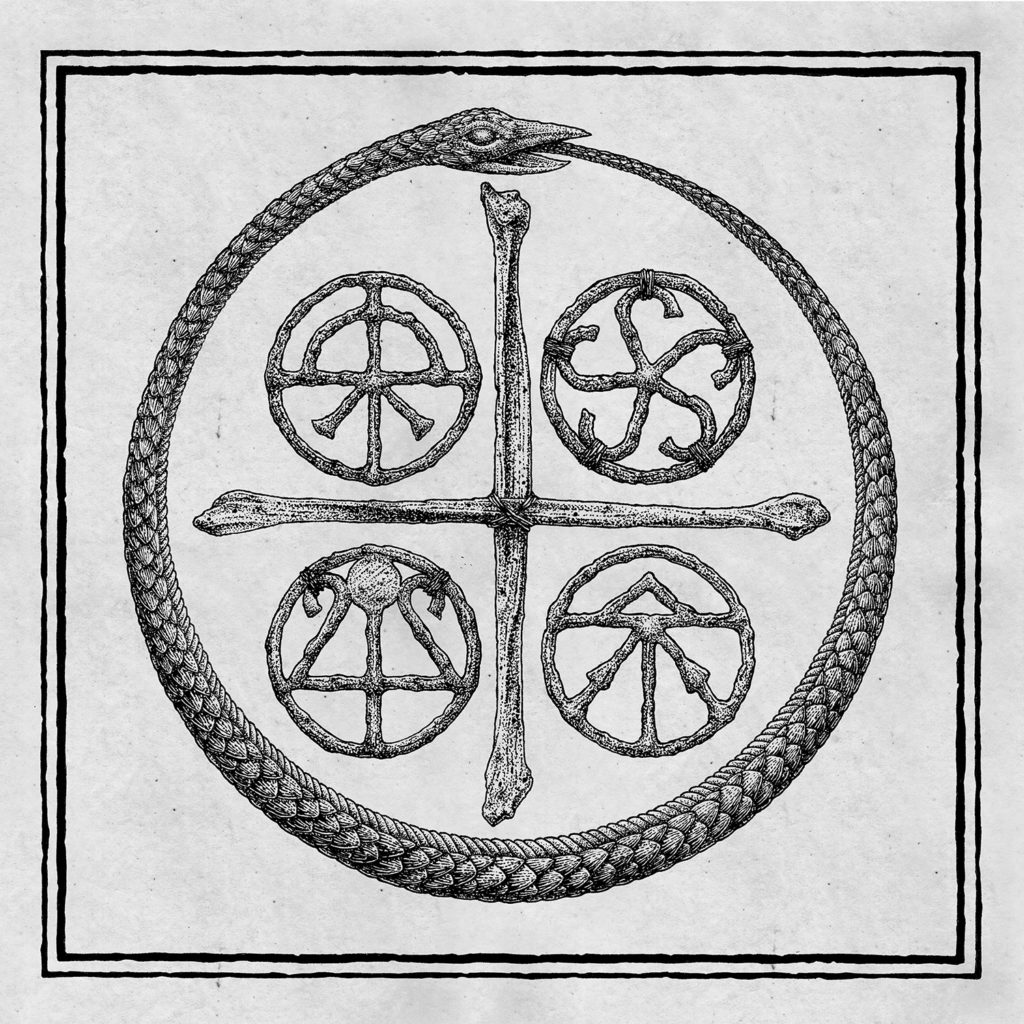 https://www.facebook.com/ormband
https://www.instagram.com/ormmusic
https://ormband.bandcamp.com
https://www.indisciplinarian.com
https://www.instagram.com/indisciplinarian_
https://indisciplinarian.bandcamp.com
https://www.facebook.com/indisciplinarian