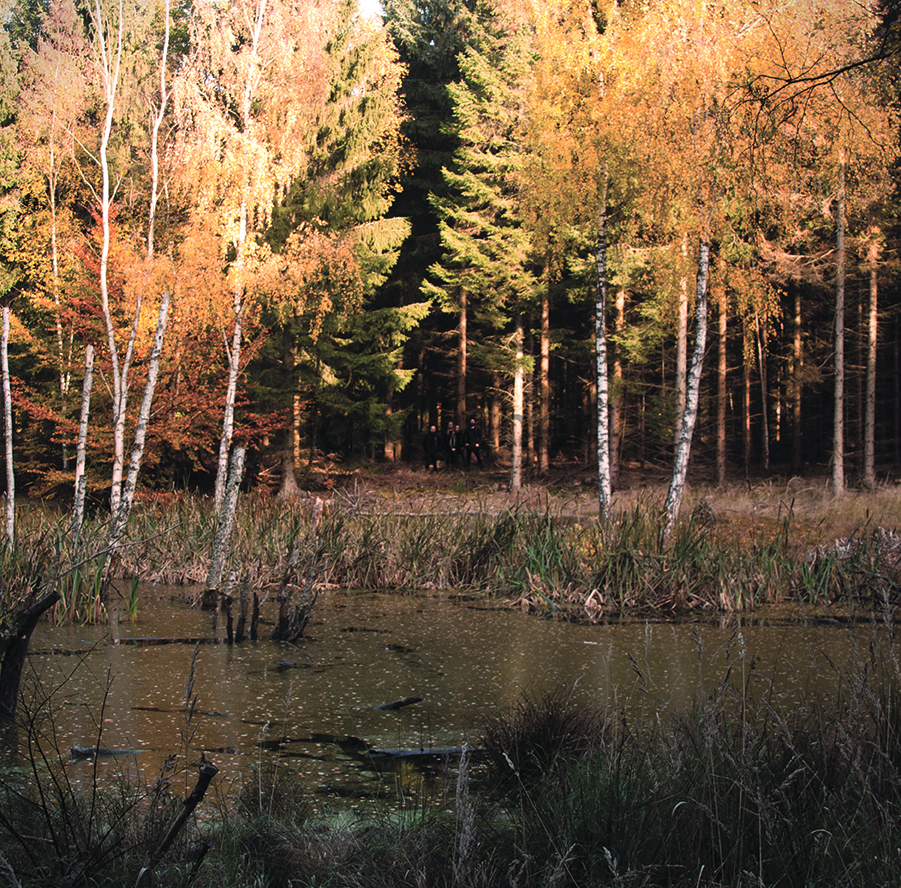 [photo by Cecilie Warming]
As Denmark's black metal outfit ORM prepares to release their eponymous debut album via Indisciplinarian this Friday March 24th, the full album is now streaming early through Decibel Magazine.
ORM's self-titled debut album clearly showcases the quartet's brilliant and rocking take on epic melodic black metal, thematically illustrated by tales from a mythical cosmos of ancient times. The album consists of five grandiose and ambitious tracks produced by Lasse Ballade (Halshug, Solbrud) with artwork created by Italian artist Paolo Girardi (Inquisition, Black Breath, Power Trip). The first reviews highly appreciate the album's qualities; on the band's homeland, Metalized writes that, "ORM hereby enters the elite of black metal," GFR states that the album is a, "metallic masterpiece."
Decibel Magazine is streaming the album early, posting with it, "Danish melodic black metal horde ORM's self-titled debut album is an expansive, impressive effort. Telling the tales of a time when magic, Gods and mythical beings were normal for the world, the album carries an epic feel musically and lyrically… Opener 'Blood Of Your Blood' begins with blast beats and a wall of sound before locking into groovy and melodic sections. Tracks like 'Apotheosis' and 'Ancient Echoes' temper their enraged black metal sounds with melodic sensibilities."
Stream ORM's entire debut LP RIGHT HERE.
The vinyl version of Orm is a beautiful gatefold black vinyl LP in limited edition of 500 copies is available for US preorder at Earsplit Distro HERE and internationally through the label's webshop HERE.
The day of the album's release, this Friday, March 24th, ORM will play a release show in their hometown of Copenhagen and another show in Pitsop, with additional shows to follow in the months ahead, among them a performance at the legendary Metal Magic Festival.
ORM Tour Dates:
3/24/2017 Loppen – Copenhagen, DK *Orm release show
3/25/2017 Pitstop – Kolding, DK
4/24/2017 Von Hatten – Randers, DK
4/29/2017 Tape – Aarhus, DK
6/03/20147 Spillestedet – Rønne, DK
7/06-08/2017 Metal Magic Festival – Fredericia, DK
http://www.facebook.com/ormband
http://www.ormband.bandcamp.com
http://www.instagram.com/ormmusic
http://www.indisciplinarian.com
http://www.facebook.com/indisciplinarian
http://www.earsplitdistro.com